Global Irish Newsletter Spring 2020 – A message from Minister Cannon
News
10 March 2020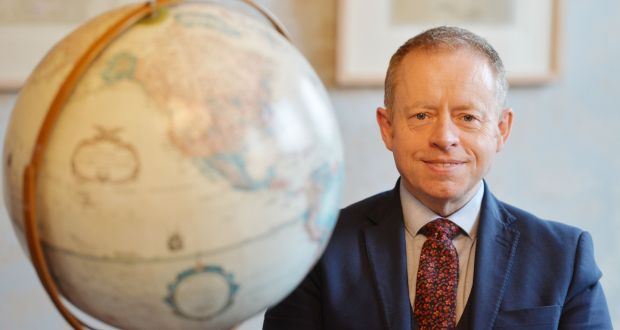 I am very pleased that the second annual global St Brigid's Day festival was a great success. This event, dedicated to the celebration of the creativity of women, attracted wide-ranging and enthusiastic support from Irish communities in cities across the world.
This season represents a special time for Irish people everywhere, as communities around the world prepare to celebrate St Patrick's Day. This global festival of Ireland's culture holds a place in the hearts of Irish people and people of Irish descent. We welcome the Irish around the world, and our many friends who choose to join us, in this celebration of Ireland's history, its arts and culture, and of its contribution to the world.
This month we are also celebrating the introduction of a very special series of commemorative diaspora postage stamps from An Post. These five stamps explore the complex story of Irish emigration over the past two centuries, reflecting both the experiences of so many Irish emigrants and their communities, as well as celebrating the international achievements of eminent Irish humanitarians, artists and scientists. You can read more about this release in
this month's newsletter
.
We hope that you will continue to stay in touch. In the meantime, we invite you to discover the latest edition of Global Irish Newsletter
here
, and wish you the very best from Ireland for the season ahead.
Ciarán Cannon T.D.
Minister of State for the Diaspora and International Development