Irish in France Research Project
News
31 August 2018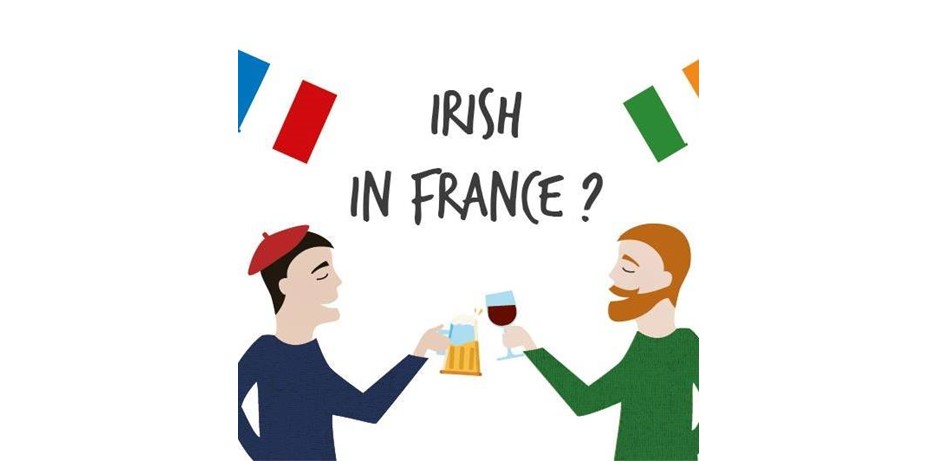 With special thanks to Grainne O'Keeffe-Vigneron for this article on her research project.
Please take to time to contribute to the survey and we will keep you posted on the results
-----
Contemporary Irish emigration to France has remained a relatively under-researched part of the Irish diaspora. Irish emigration to France has always been on a vastly smaller scale to that of Irish migration to America, Britain and Australia with an estimate of between 20,000-25,000 Irish people settled there (Irish Embassy, 2018).
The Irish in France Research Project hopes to shed some light on the profile of the Irish in France: who they are; what they do and how they are getting on in their daily lives, working and living in a different culture and language.
I am Irish and a lecturer at the University Rennes 2, Brittany, France. I have been living in France myself for 20 years now and after completing a PhD on Irish emigrants in Britain, I started to become interested in Irish people like myself who live and work in France. I realised that we did not know much about the lives of these Irish emigrants.
I decided to try and gather some data through an on-line questionnaire aimed at Irish emigrants living in France but as Irish people are spread out all over the country it is not an easy task to find participants.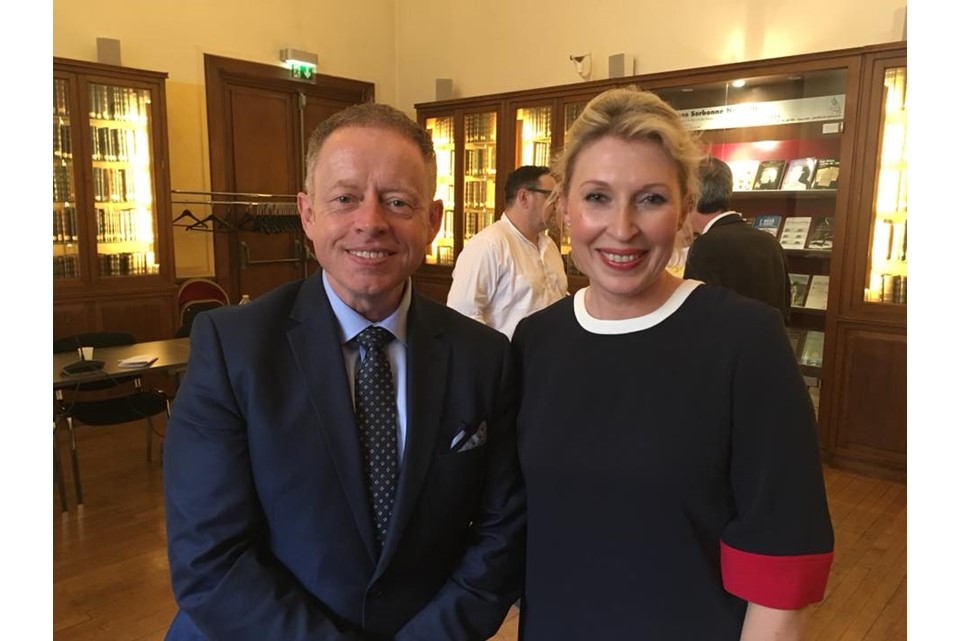 Grainne O'Keeffe-Vigneron with Minister for the Diaspora, Ciaran Cannon
I received finance from the Emigrant Support Programme to help towards communication costs and this, with help of the 'Irish in France Association', has really moved the project forward.
However, my sample remains small and I still really need even more Irish people to answer my questionnaire. If you are Irish and living in France, please would you take 10 minutes to complete my short questionnaire?
The questionnaire can be found on my internet site (http://irishinfrance.weebly.com/). There is one questionnaire for Irish people who moved over to France before 1995 and another for those who moved after 1995.
I would really like to give the Irish in France who are a largely invisible Irish emigrant group their rightful place in the historiography of the Irish diaspora.
Merci d'avance!
Grainne O'Keeffe-Vigneron
grainne.o-keeffe@univ-rennes2.fr