Maritime links across the Atlantic
News
10 November 2019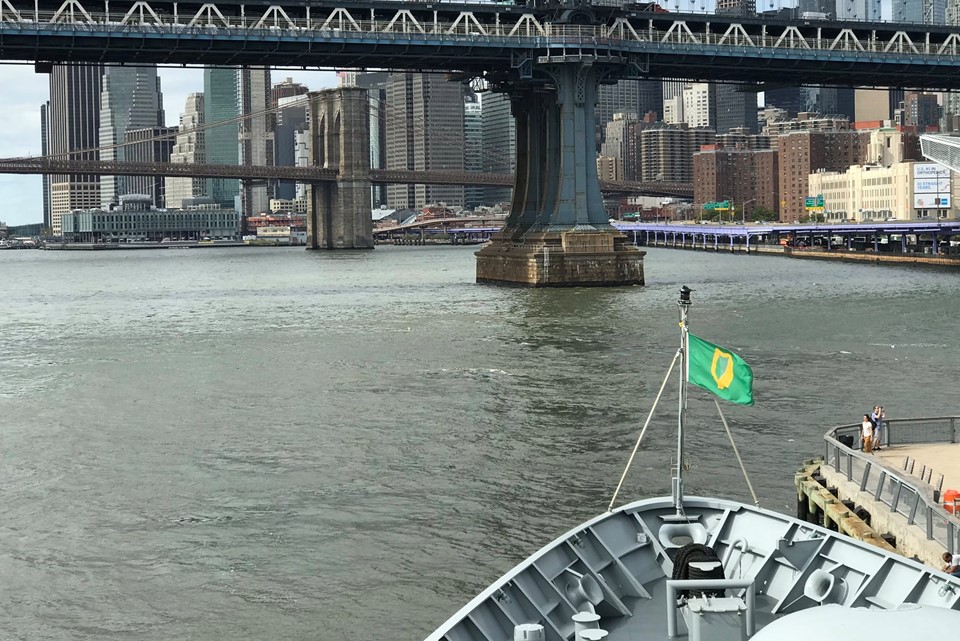 LÉ Samuel Beckett moored in NYC
Irish naval vessel LÉ Samuel Beckett has recently returned from an extended transatlantic voyage to the USA.
The Samuel Beckett, one of the Irish Naval Service's most modern vessels, visited the North-eastern United States in September and October. A central focus of the visit was outreach to the diaspora community, as well as raising awareness of Ireland's worldwide peacekeeping work during the opening of the 74th session of the United Nations General Assembly. The vessel was one of a number of Irish ships deployed to the Mediterranean as a part of the European Union's Operation Sophia mission, its duties including rescuing stranded migrants and disrupting people-smuggling activities.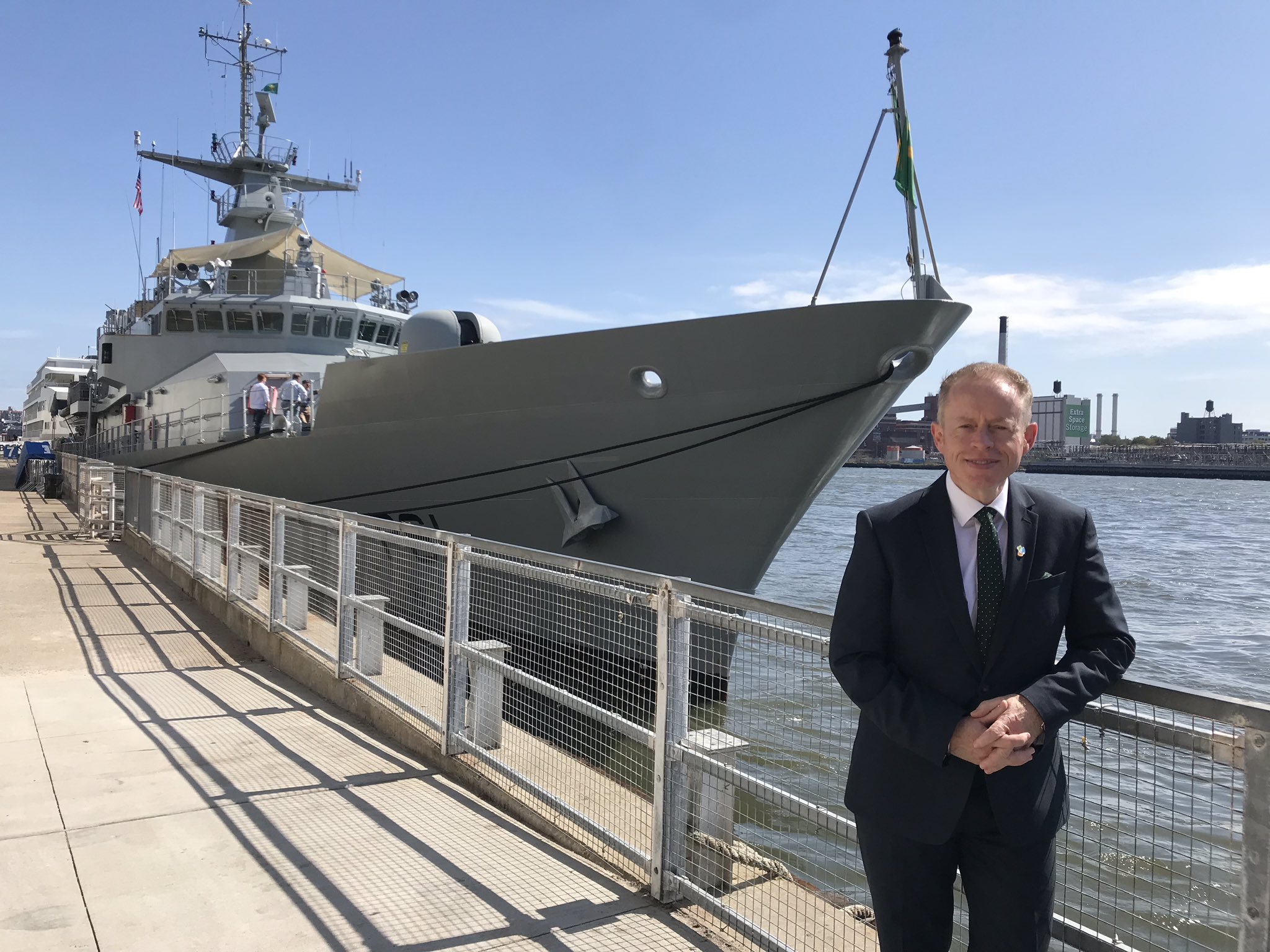 Minister of State Ciarán Cannon visits LÉ Samuel Beckett in New York City
In New York the Samuel Beckett hosted visits from a number of local Irish-American groups, as well as diplomatic delegations associated with UN Summits Week 2019. The visit was completed with a ceremonial sail-by of the Irish Great Hunger Memorial, where a commemorative speech was delivered by Ireland's Consul-General in New York, Ciarán Madden.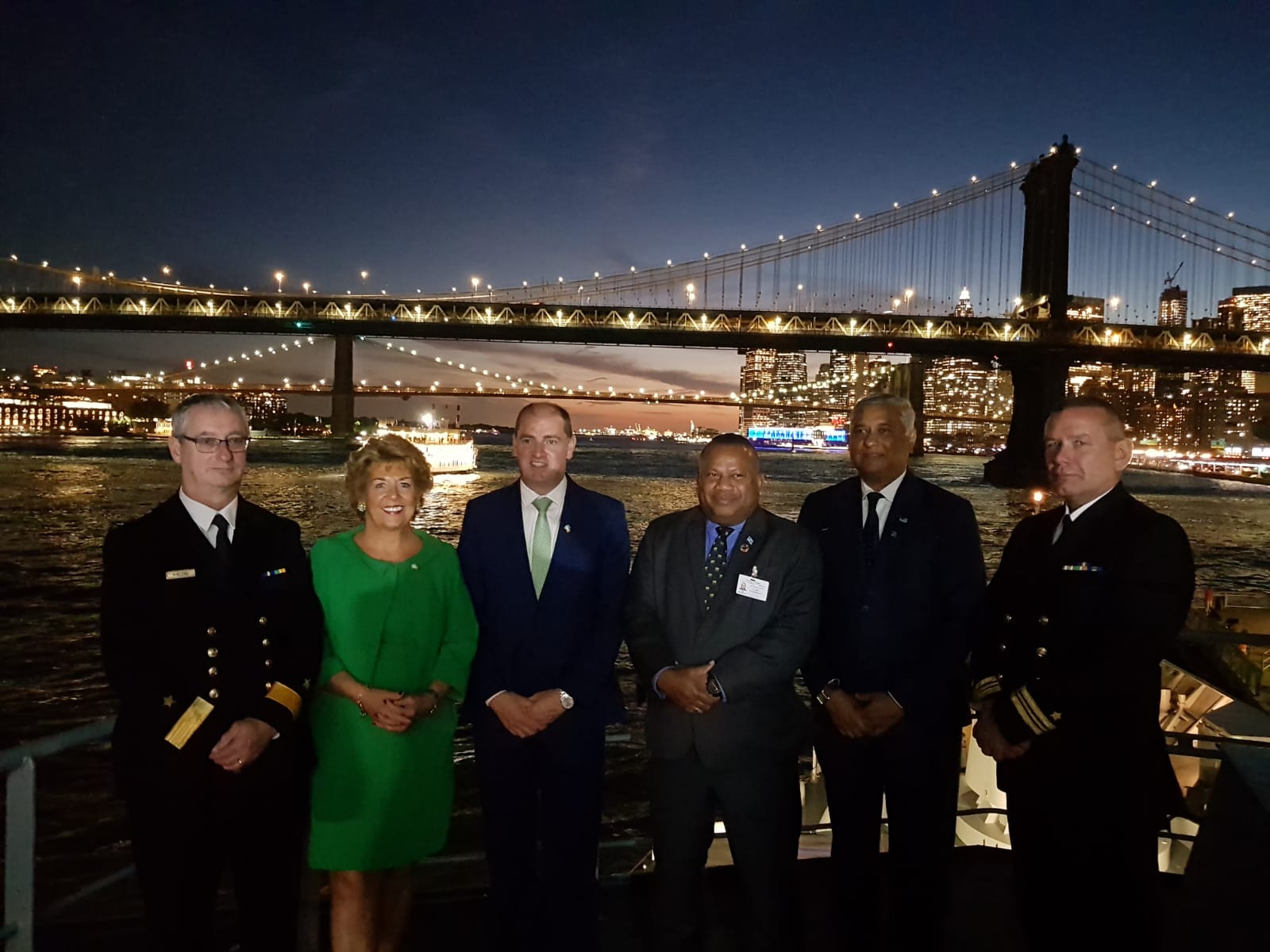 Minister of State for Defence Paul Kehoe and Permanent Representative to the United Nations Geraldine Byrne Nason host a delegation aboard LÉ Samuel Beckett in NYC during UN Summits Week
The Samuel Beckett later sailed to Boston, Massachusetts, where it received the honour of being invited to berth beside the famed historical sailing frigate U.S.S. Constitution. Following another schedule of successful engagements, the vessel then made its way back across the Atlantic where the long ocean crossing provided an opportunity for crew training.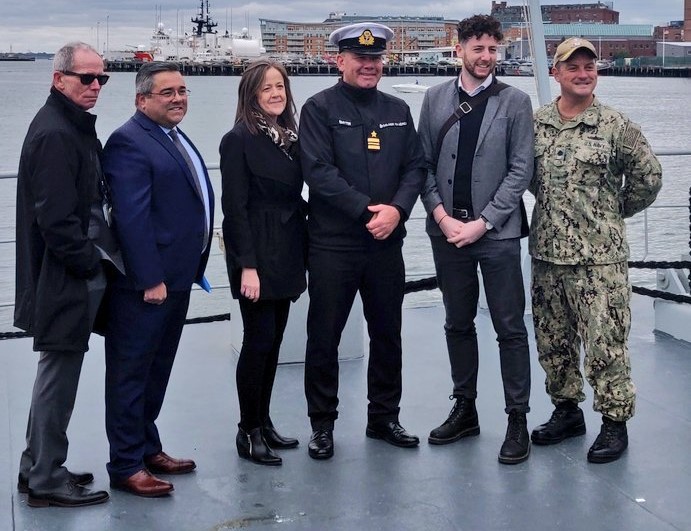 Staff from Ireland's consulate General in Boston, Massachusetts take part in LÉ Samuel Beckett's visit to the city
In early November this trend of transatlantic naval outreach continued, as the Argentine Navy Tall ship Libertad visited Dublin. Occurring as part of a wider voyage encompassing 10 countries, the vessel's stay in Ireland was marked by five days of events and engagement, the Libertad also being opened to the public.
The Argentine Navy has a long association with Ireland; its founder, Admiral William Brown, was born in Ireland in 1777. During the Libertad's visit, the Argentine ambassador along with officers and crew participated in a ceremony in Brown's birthplace of Foxford, co. Mayo, at the invitation of the Admiral Brown Society.