The Irish 30: Irish Community in Australia responds to the COVID-19 crisis
News
06 May 2020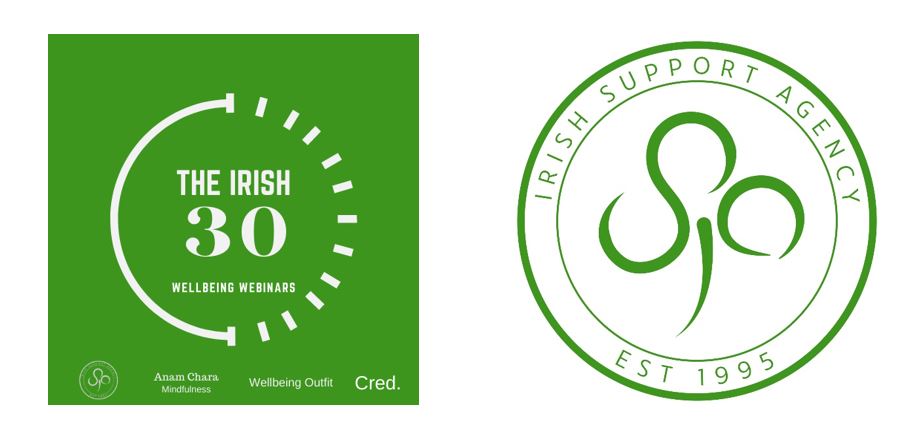 By Donna McKiernan, President of the Irish Support Agency, NSW
Like the rest of the world, the Irish community in Australia has felt the impact of the COVID-19 challenge. While the Irish Support Agency has responded to the unprecedented welfare needs of our community, our skilled volunteers have also been helping us address the equally important issue of mental health and wellbeing.
Promoting the mental health and wellbeing of our community has been a priority for our organisation for many years. We have helped build the capacity of our community leaders to identify and support those who are struggling through our Mental Health First Aid training program and have recently piloted a community wellbeing day.
We are providing advice on maintaining good mental health during these challenging times. We are keeping our older Irish Australians connected through our telephone befriending service and by helping them to get established online.
We have just launched 'The Irish 30', a series of free weekly wellbeing webinars designed to promote the mental health and wellbeing of the Irish Community in Australia during the COVID-19 challenge.
The program was developed by ISA Secretary Roisin Trainor who is a health promotion professional in partnership with our volunteers Ronan Mac Domhnaill of Cred. and Kevin Clancy of the Wellbeing Outfit. Each 30-minute session will explore a different aspect of health and wellbeing, guided by the latest evidence and facilitated by the volunteers who have training and experience in the area.
Both Ronan and Kevin, who are involved in Michael Cusack's GAA club, were enthusiastic about the project from the outset.
As the founder of Cred., Ronan is passionate about giving back. A member of the Pledge 1% movement, he provides his time, products and services in support of community. On a personal level, he reports that has experienced his own challenges around mental health and well-being. "I am lucky to have received incredible mentorship, coaching and support throughout my career and personal life, both in Ireland and here in Australia for which I am very grateful".
Kevin, a Board Member of the Lansdowne Club and a proud Corkconian, is a strong believer in the power of community to help people through challenging times. In his role as Head of Service Delivery with the Wellbeing Outfit, Kevin uses his background in performance psychology to help people, teams and organisations to become the best version of themselves. "I am thankful for the support I have received from the Irish community since moving to Sydney in 2013 and I am keen to do what I can to offer support at this difficult time."
Irish citizens from across the world can join the webinars live through the Irish Support Agency's website https://www.irishsupportagency.org.au/the-irish-30 on Monday evenings at 6pm AEST, commencing 18th May 2020, or watch the recording on our Facebook page https://www.facebook.com/IrishSupportAgency/