Vancouver : Irish Covid-19 Support Group
News
06 May 2020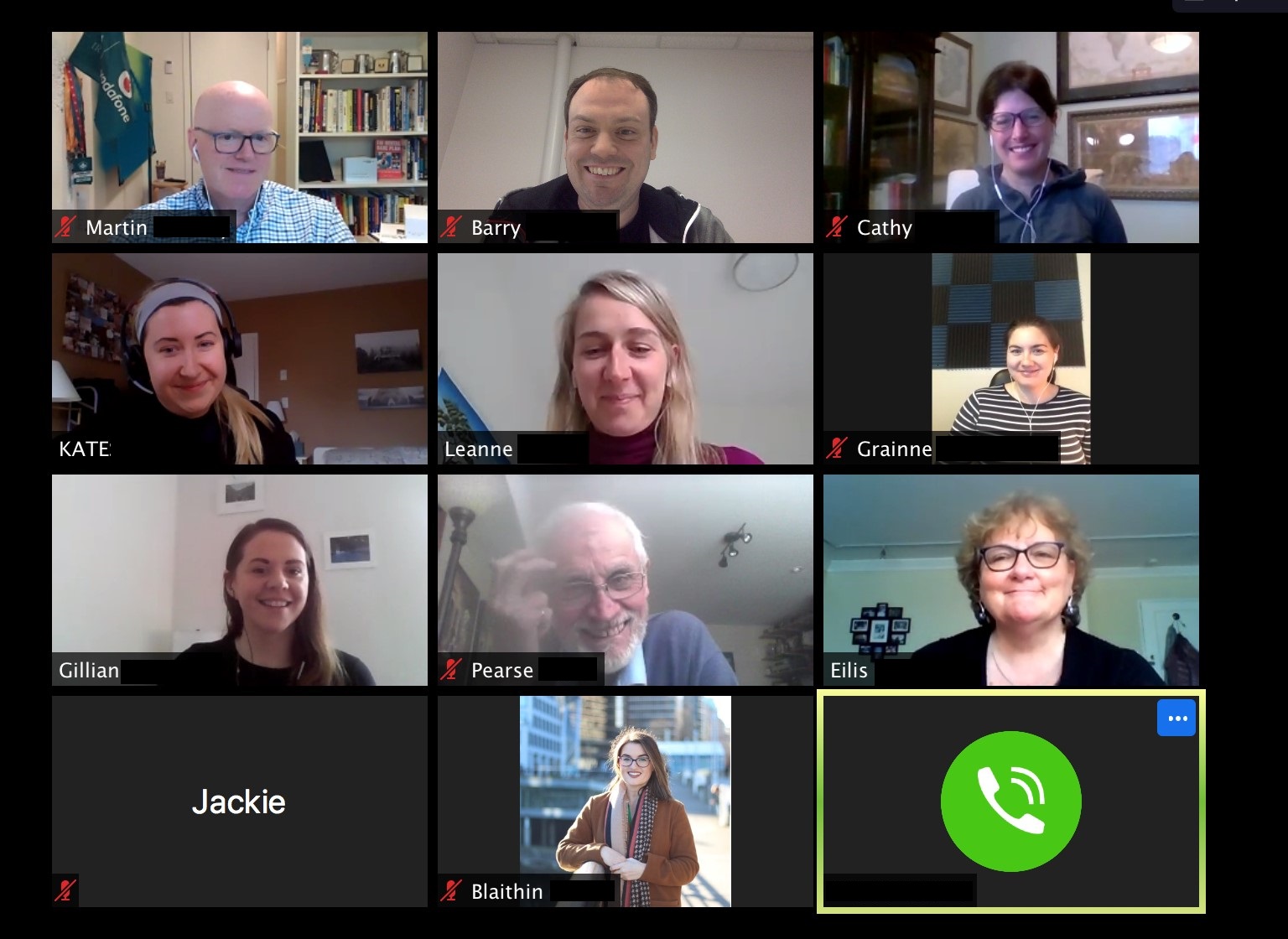 Vancouver : Irish Covid-19 Support Group
Jenny Bourke, our Deputy Consul General in Vancouver, describes how the Irish community there have quickly come together to support each other during the current crisis:
The Irish community in British Columbia is large, active and young. With the increase in popularity of Vancouver as a summer destination for Irish students in recent years, it is estimated that there may be up to fifteen thousand Irish in B.C. at any one time during the summer months. In 2019 the Consulate General of Ireland in Vancouver commissioned an Irish Community Mapping Project which identified almost fifty Irish community groups currently active in B.C.
In March of this year, when it became clear that the Coronavirus was a cause for serious concern and restrictions started to be put in place, the Irish community in B.C. quickly came together to support each other through a daily Zoom meeting. Community leaders and representatives were concerned about the well-being of the Irish in B.C. given the speed and severity of the social and economic disruption that the pandemic caused, and out of this the Irish Covid-19 Support Group was born.
The Support Group provides a space for the Irish community to come together to connect, coordinate, share ideas and information, and keep an eye on the welfare of the Irish in B.C. as a whole. The group's Zoom meeting still happens three times per week,led by the President of the Irish Women's Network of B.C., Eilis Courtney. It is open to any individual or group from the Irish community who would like to get involved. Regular participants include representatives from the Irish Running Crew, Darkness into Light Vancouver, the Irish Sports and Social Club (GAA), the Okanagan Irish Society, the Irish Benevolent Society of B.C., the Irish Canadian Immigration Centre, the Consulate General of Ireland, Irish in Victoria and others.
Some of the great initiatives that are happening within the Irish community include:
The Irish Running Crew's virtual runs (including some serious virtual competitions!) and Friday night Zoom meet ups;
The Irish Canadian Immigration Centre has just put in place a Vancouver based Social Care Advisor who is available to guide those who are experiencing mental health or other welfare issues to local appropriate resources;
The Irish Women's Network host a Virtual Cup of Tea every Monday for anyone who just wants to connect and chat;
Blackthorn, a traditional Irish music band, hosts a weekly "play-along session" with musicians Michael Viens and Rosie Carver.
The Support Group has already put together a document with all of the details for these and many other supports and resources which can be found on the Irish in B.C. website: http://irishinbc.ca/
The Irish Covid-19 Support Group also recently secured funding from the Department of Foreign Affairs and Trade, through the Irish Consulate in Vancouver, to hire a part-time, temporary Communications Officer. This role will facilitate the creation and dissemination of accurate, relevant and helpful information to the Irish in B.C. about the resources and supports available to them during this period of crisis. There will be a particular focus on reaching those who are most vulnerable. The Irish Covid-19 Support Group and the Consulate of Ireland want to ensure that as many Irish people as possible know about and take advantage of everything available to assist and support them through this challenging time.
Additional information:
Any Irish person in British Columbia can feel free to join the Irish Covid-19 Support Group call. Email irishwomensnetwork@gmail.com for details.
A full list of Irish Community Groups in B.C., along with contact details can be found at http://irishinbc.ca/
You can sign up to the Consulate's mailing list here.