The Irish in the UK TV – Responding to Covid-19
News
13 May 2020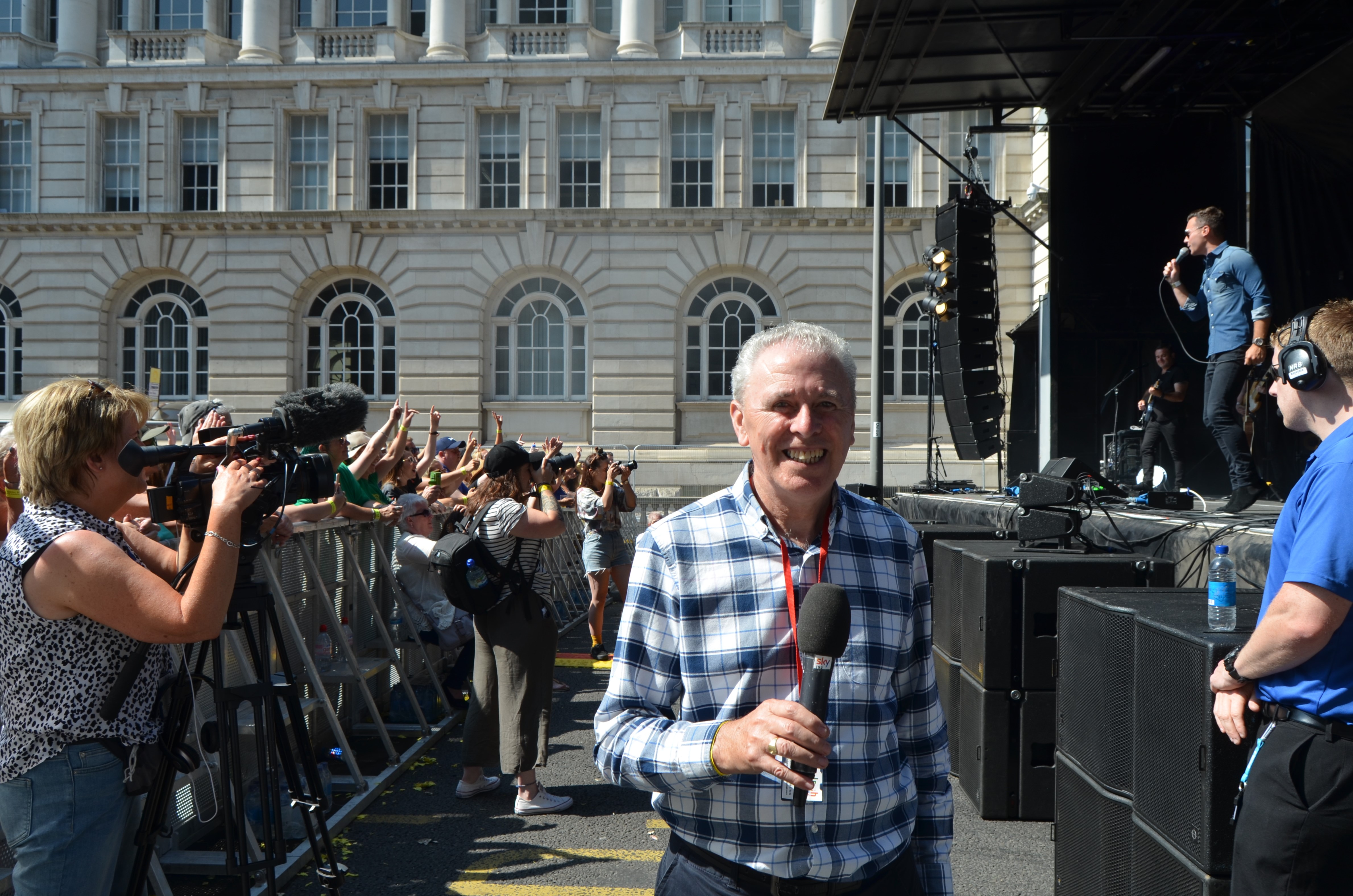 Martin Logan of The Irish in the UK TV
Martin Logan of The Irish in the UK describes some of the great initiatives being undertaken by Irish community across Britain in response to Covid-19.
First launched in May 2017, The Irish in the UK TV show highlights what is going on in the Irish community in Britain and the achievements of so many Irish people who have made their home here. Ours is the only television show in the UK to celebrate and share Irish culture. Every week our programmes are watched by up to 3 million people.
Since the Covid-19 crisis struck we have been busy covering some of the fantastic work being done by the Irish community all over Britain to help our most vulnerable community members. Some highlights include:
Luton, where Luton Irish Forum have recruited over 100 young volunteers who have been phoning people who isolated as well as helping them with shopping and other needs.


The Irish In Britain, who have been supporting the provision of food, telephone befriending and bereavement support through their network of 120 organisations across the UK.


Birmingham, where Birmingham Irish Association are working closely with the four Warwickshire GAA clubs to provide a wealth of services to 1300 people. This includes the delivery of food, meals, prescriptions, online activities, telephone befriending and supporting the homeless community.


Liverpool,where the Irish community are also working in partnership with the GAA and have formed a group called Cara Irish Communities which is providing a range of support to vulnerable people during this crisis.
We are grateful to the Irish Embassy for their support during this time and especially to the Ambassador, Adrian O'Neill, who joined us recently to share a message of hope to all.
All our shows can be viewed on our website www.theirishintheuktv.com, or watch the show every Thursday night 7.30 pm on Sky 192, repeated Saturday 8.30 pm and Tuesday 1 pm.
If you are also working hard to support our vulnerable community members we would love to hear from you so we can publicise and share your good works. Please get in touch with Martin Logan directly on 07808 573 142 or email martinloganmanchester@gmail.com.
Thank you for all you are doing and, as Adrian O'Neill reminded us,
"Stay positive and good at heart"