September 2019 Newsletter
News
06 September 2019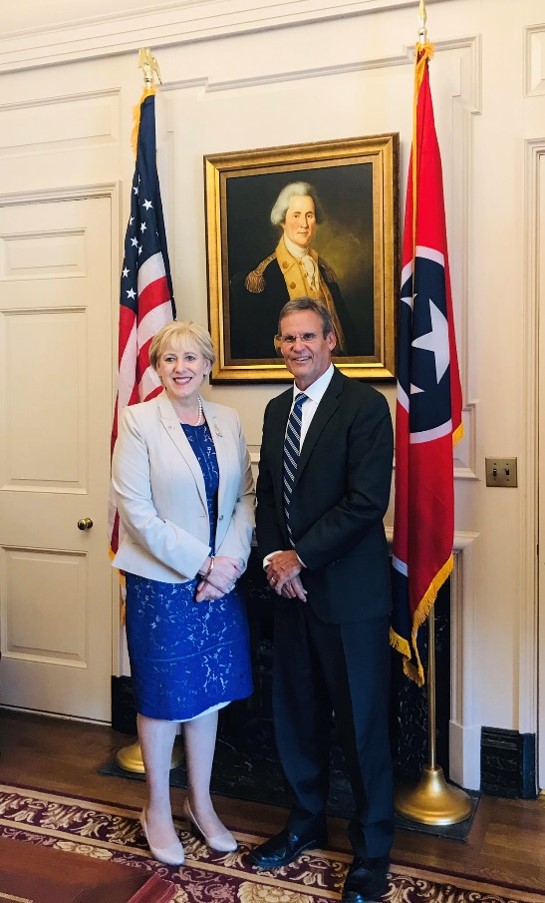 Minister for Business, Enterprise and Innovation Heather Humphreys met Governor of Tennessee Bill Lee as part of a trade mission to Nashville.
Catch up on all the latest news and events from the Consulate General of Ireland, including Minister Humphrey's Trade Mission to Nashville, in our monthly newsletter available here.

If you want to receive our latest news and notifications regarding upcoming events straight to your inbox, fill in this form.