9 March, 18.00 - The Children of Operation Shamrock: Photo Exhibition and Talk with Special Guests
News
13 February 2023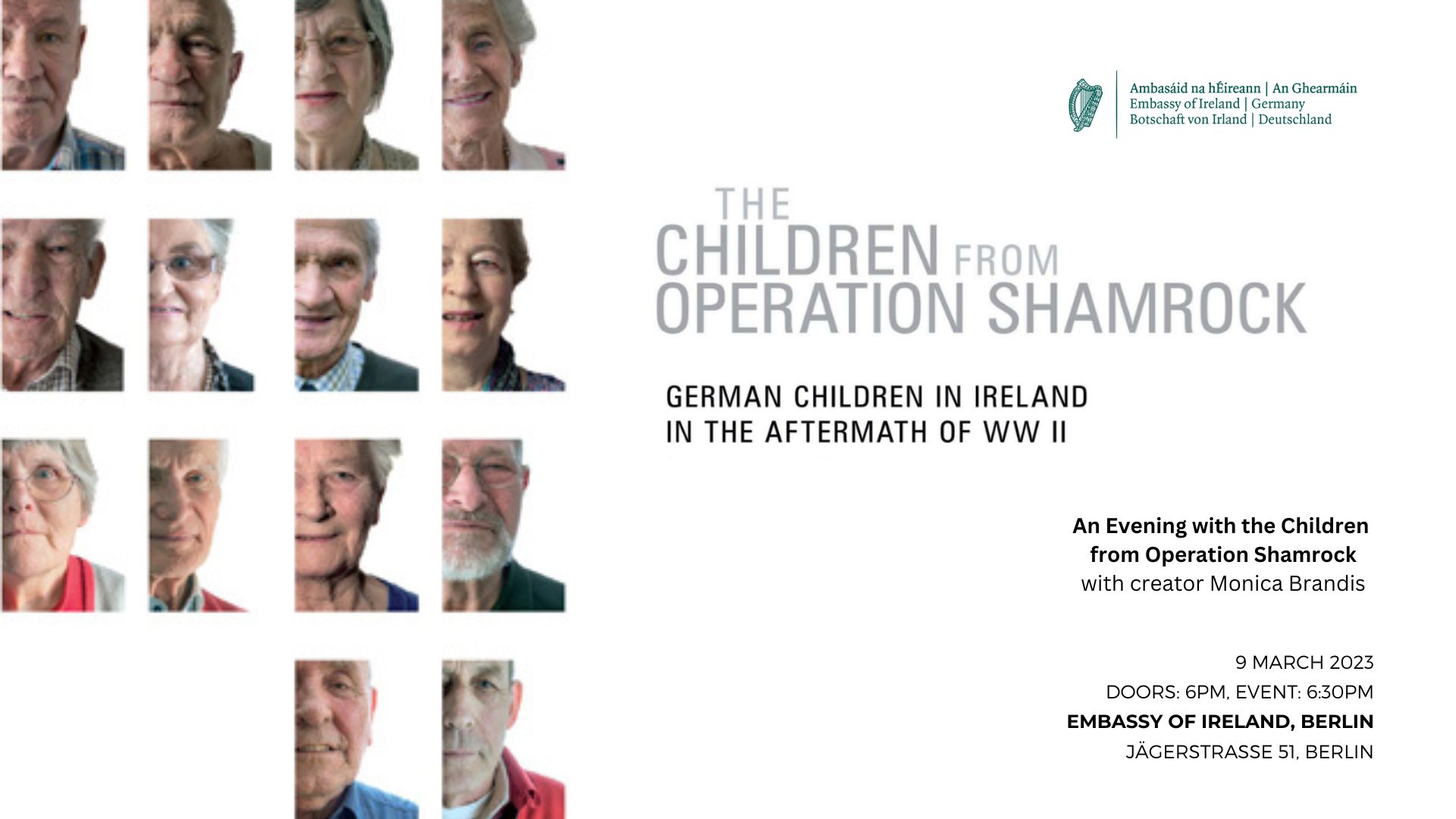 After the Second World War, more than 400 children from war-torn Germany came to Ireland under "Operation Shamrock".
The first German children arrived in Ireland on 27 July 1946 and by the end of June 1947, almost 500 children between the ages of 3 and 15 had been hosted in Ireland. Most of them returned to their families in Germany two or three years later.
The German children, mostly now in their 80s, formed strong bonds with their Irish host families and around 50 remained in Ireland.
This event brings together Monica Brandis, a journalist who has conducted extensive interviews with the Children of Operation Shamrock as well as their Irish host families and friends, in conversation with Friedhelm Krüll and Herbert Remmel who both spent time in Ireland as part of Operation Shamrock.
In conjunction with the event, the Embassy will host an Exhibition of "The Children from Operation Shamrock", a project by Monica Brandis, assisted by photographers Sidharta Corral and Boris Albert.
Together, the Event and Exhibition offer an insight into this moving demonstration of compassion and Irish-German friendship.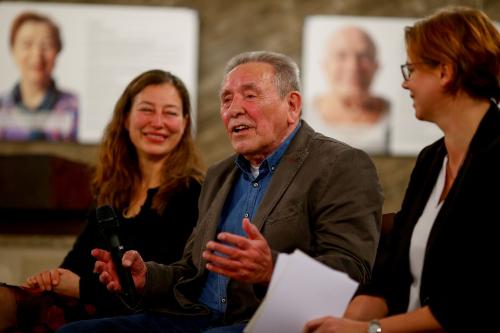 About Monica Brandis:
Monica Brandis, M.A., is a journalist, a writer, a contract lecturer at the Free University Bolzano and a Gestalt therapist.
She has researched the history of the "Children of 'Operation Shamrock'" and exhibited the outcomes at the Glencree Center for Peace and Reconciliation, the Irish Embassy in Berlin, Kulturkirche Köln-Buchholz and the University of Limerick, among other places. In 2020 she published her findings in a book entitled "The Children of 'Operation Shamrock'" – Historical Context, Testimonies and Fictionalized Memory Fragments".
During a Böll residency on Achill Island, Monica Brandis wrote 18 short stories about specific incidents in the life of each of the "Children from 'Operation Shamrock'". Whereas the interviews are focused on facts, the stories convey the children's' intense feelings in situations during the war and during their stay in Ireland.
Monica Brandis interviewed nine Irish friends and family members of the "Children from 'Operation Shamrock'" in 2022, thereby inviting a closer look at the Irish perspective.