Celebrating 40 Years of Forschungs- und Arbeitsgemeinschaft Irland (FAI)
News
20 May 2022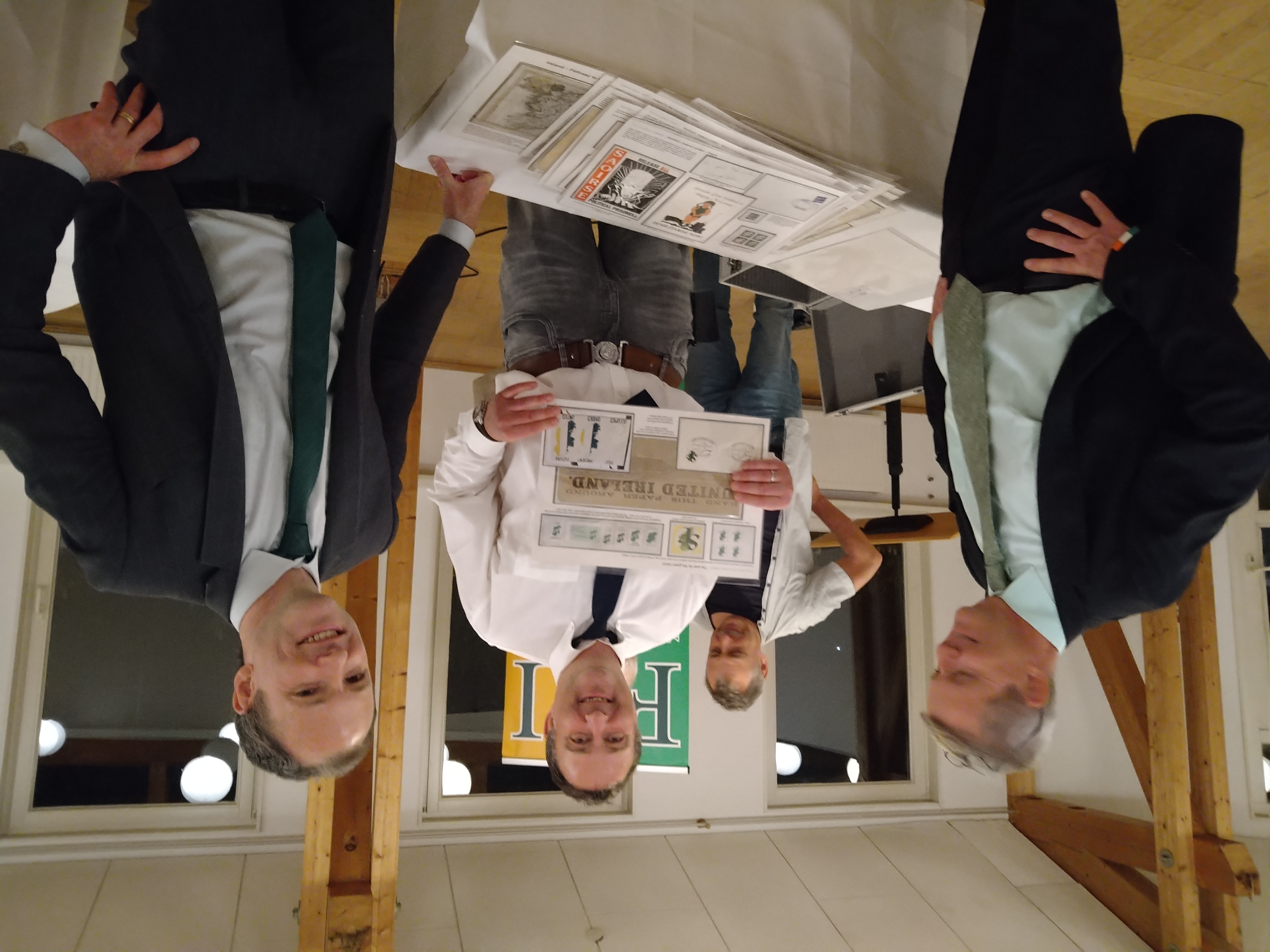 Deputy Head of Mission John Lynam (right) together with collectors of Irish stamps.
Celebrating 40 Years of Forschungs- und Arbeitsgemeinschaft Irland (FAI)
The Forschungs- und Arbeitsgemeinschaft Irland (FAI) is a working group within the Bund Deutscher Philatelisten (Association of German Philatelists). Founded in 1982, the organisation serves as a network for individuals in and outside of Germany, who are interested in Irish philately. Over the last four decades, the group has offered a valuable forum for collectors of Irish stamps and historical letters, which includes lectures, auctions, conferences, and a regular publication entitled "Die Harfe".
FAI celebrated the 40th anniversary of its founding at its annual convention, which took place in the Hotel Weserschlösschen in Nienburg (Lower Saxony) on 14 May 2022. Representing the city of Nienburg was the First Deputy Mayor Mr Klaas Warnecke. Mr Heinz- Jürgen Kumpf, FAI President and head of the board, welcomed the 40 guests and presented in great detail the history of the working group and its many highlights and achievements. Among the guests were Stephen Ferguson, Assistant Secretary of An Post, Mr Dieter Michelson who is the Managing Director of the stamp auctioneer Heinrich Koehler, and Jörg Hofmann who has compiled an exhibition marking 100 years since the first Irish post-independence stamp was issued.
The Deputy Head of Mission of the Embassy of Ireland in Germany, Mr. John Lynam, had the honour to be invited to this event and give an address at the opening ceremony. Mr. Lynam praised the dedicated efforts of FAI in bringing people from all backgrounds together through sharing their philatelic passion. He also underlined the timeless value of stamps as works of art and he spoke of the important role stamps played in Ireland's national identity building process throughout history.
Mr. Lynam thanked the members of FAI for their work in fostering mutual exchange between Ireland and Germany, and he wished them continued success in keeping their time-honoured passion alive and well.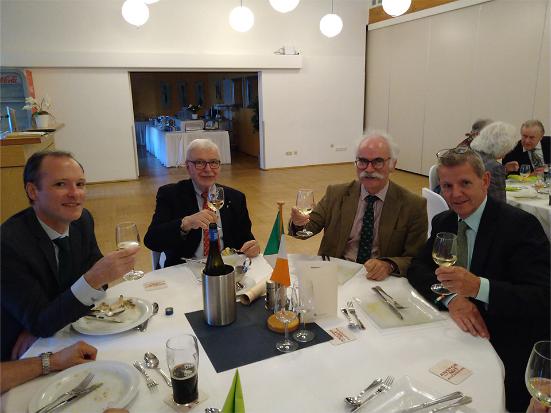 ‌ Deputy Head of Mission John Lynam toasting together with members of FAI.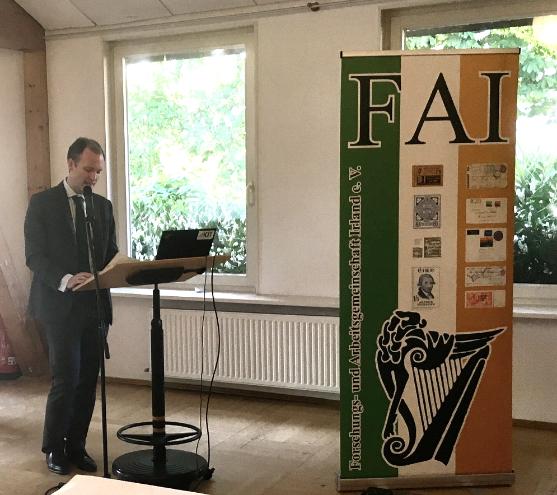 Deputy Head of Mission John Lynam delivering his address honouring the 40 years of work accomplished by FAI.
‌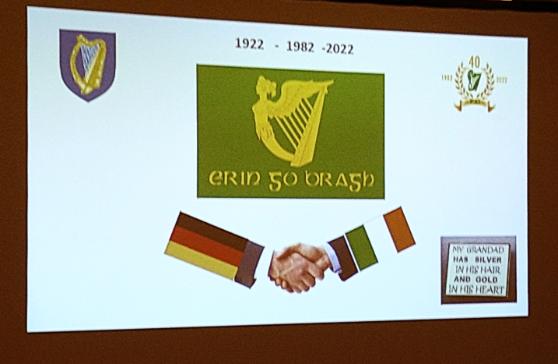 FAI has dedicated itself over decades to bringing together Irish stamps enthusiasts in Germany and around the world.