Ciana Fitzgerald - postponed until a later date
Event
19 February 2020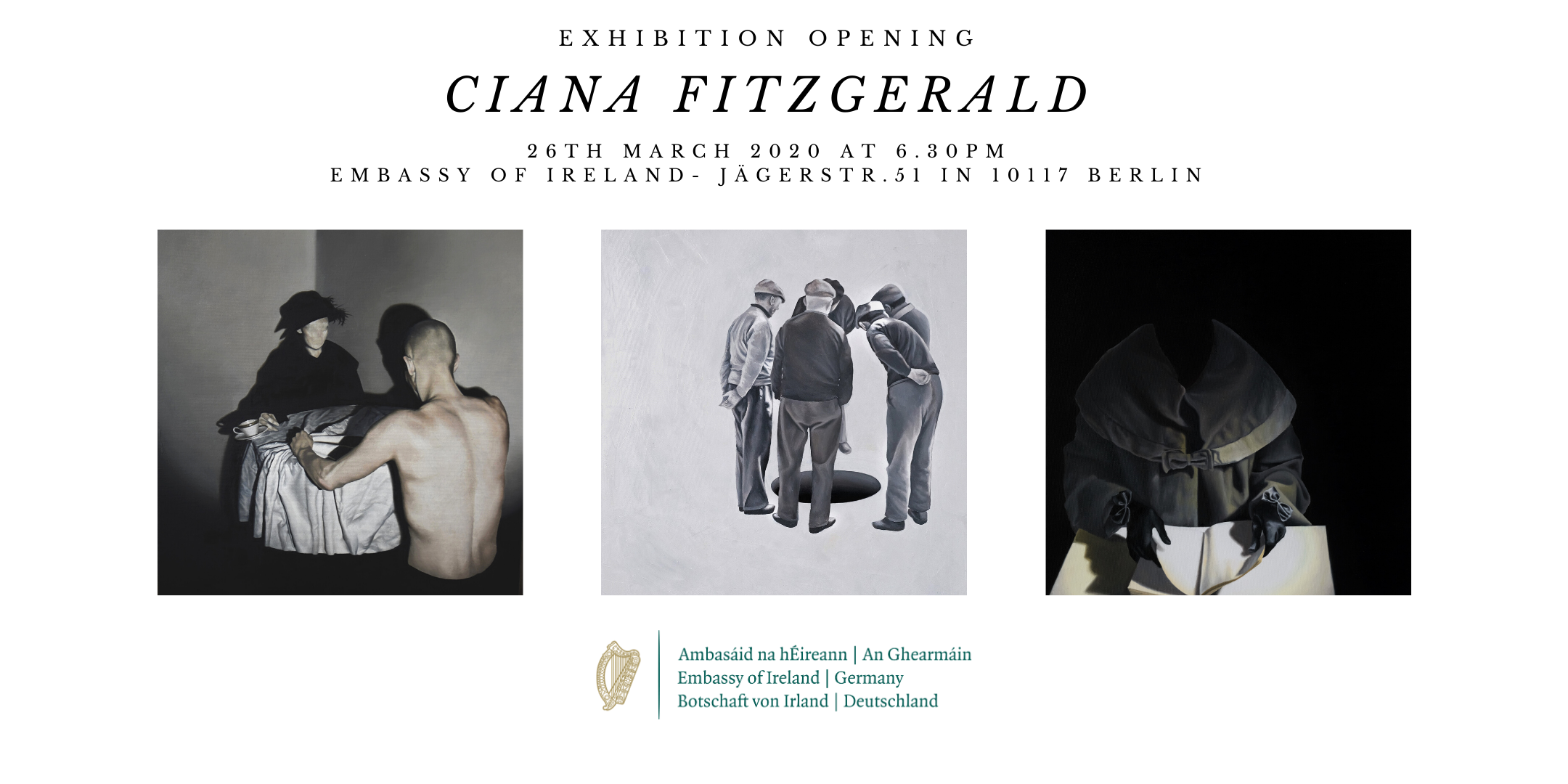 Dear friends,
This exhibition opening that had been planned for 26 March is now postponed until further notice.
We look forward to hosting this exciting exhibition by Ciana Fitzgerald at a future point.
Ciana Fitzgerald is an Irish painter and video artist based in Leipzig.
Her work acts as a visual diary projecting intimate parcels of self-reflection into elements of current social concern. Using paint and film to illuminate visceral details, she works perceptively to construct surreal worlds as intuitive responses to our world's personality.
Her work explores forms of interpretation, observing what resonates as the 'familiar' within people, and then subtly introducing obscured inconsistencies turning the everyday into the unexpected.
Ciana has exhibited nationally and internationally, her shows in Germany include a solo exhibition in Solingen, and shows in Leverkusen, Berlin and Leipzig. In Ireland, she recently gave a talk on her practice at the Science Gallery at Trinity College, Dublin and exhibited at the Irish international Opera Festival exhibition. Her film work has also been shown in New York, Utrecht in the Netherlands and The Lighthouse Cinema Dublin.
For her exhibition at the Irish Embassy, she will be showing select works made from her three years living and working in Germany, both in Berlin and in Leipzig.