Irish Friday Club on 12 November with Eddie Goodwin
Event
09 November 2021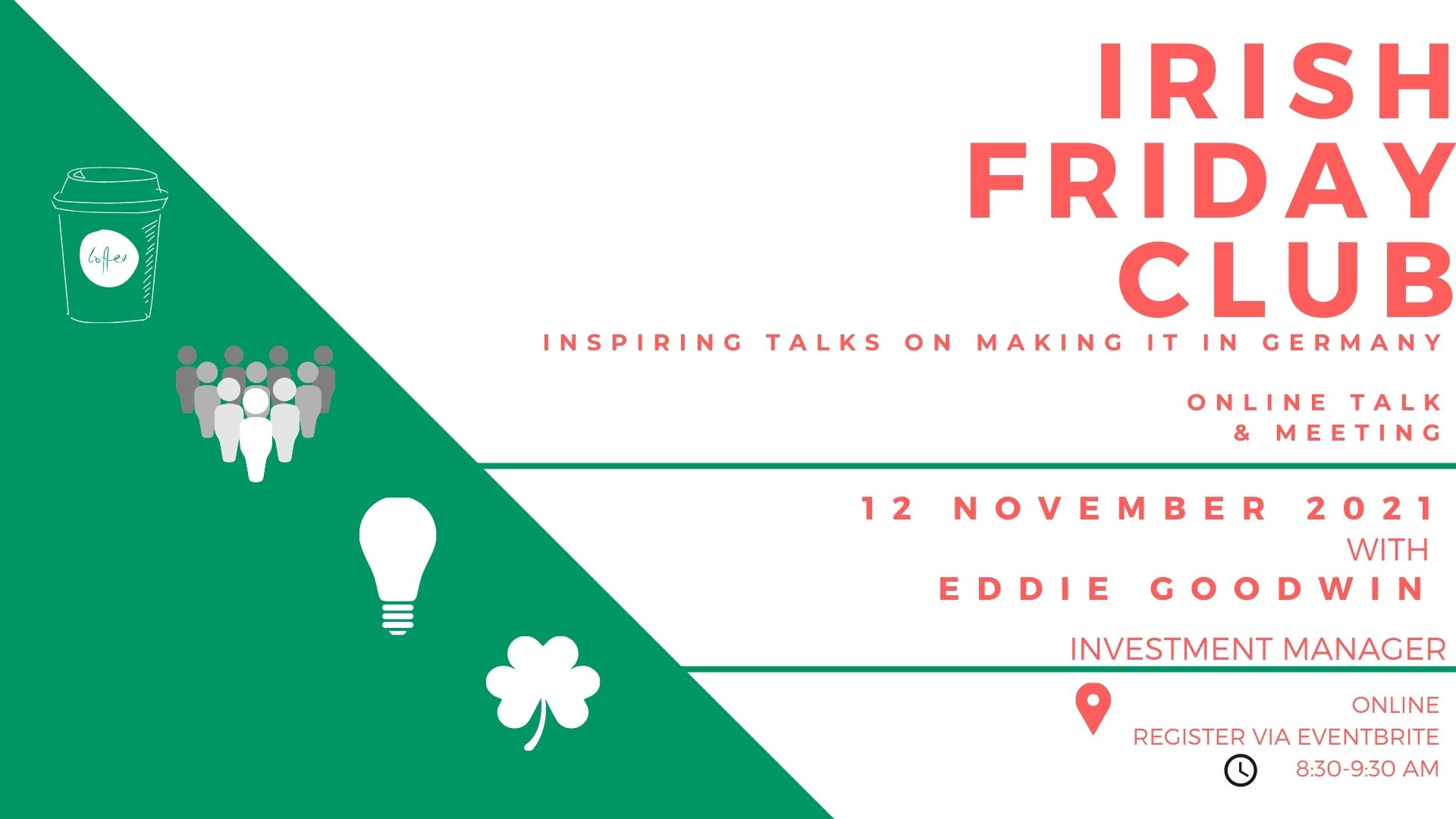 Join us at our next Irish Friday Club, which will take place via Zoom. Eddie Goodwin, an investment manager for Private Pier industries will talk about his extensive experience in Irish-German business relations.
About Eddie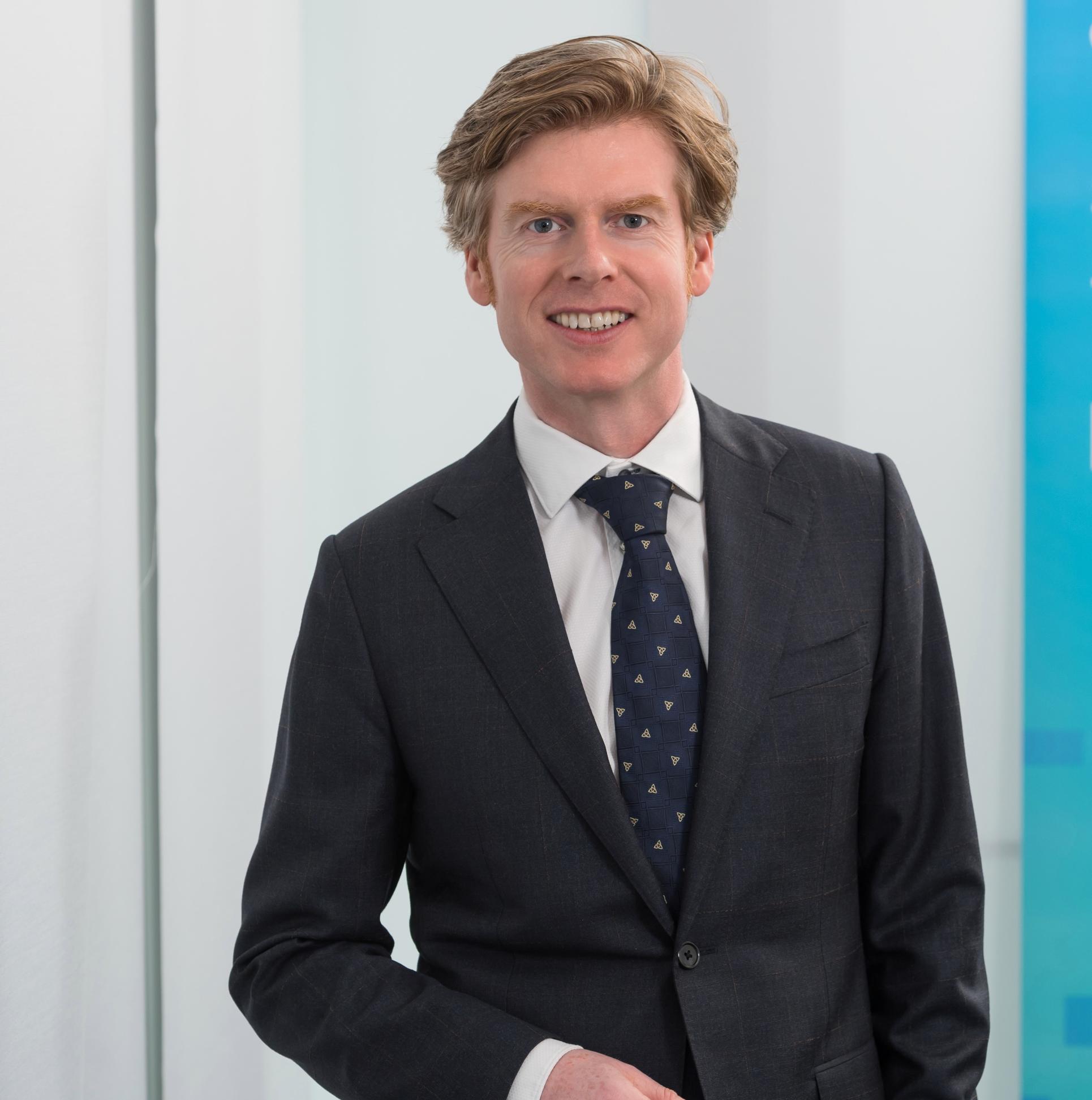 Eddie has spent nearly 20 years based in the German-speaking-world and done everything from vulcanizing rubber in a German auto factory to leading investment projects into Ireland for a German Group.
In between Eddie spent over 18 years posted overseas and managing teams for the Irish economic development State Agencies: IDA Ireland & Enterprise Ireland- negotiating foreign direct investment from Germany into Ireland with IDA Ireland and developing trade links between Ireland and Germany as Manager of the German speaking region with Enterprise Ireland.
For the last 18 months Eddie has been engaged by Private Pier Industries: a Berlin Headquartered Group invested in diverse sectors from pet food to whiskey to fashion. During this period Eddie led an investment by the Group into Ireland through the establishment of a new industrial operation in County Louth. The Irish facility, with plans to double in size in 2022, will act as the industrial cornerstone for the PPI Group.
Over the last 20 years, Eddie lived in Frankfurt, Stuttgart, Hamburg, Vienna, Düsseldorf, and now he is based in Berlin. He's managed teams and a network of offices made up of Germans & Irish in Germany and sat on the Board of the German-Irish Chamber of Commerce for 7 years.
Eddie will talk about his experiences of doing business in Germany, managing teams of Irish & Germans in Germany & insights from setting up a new business in Ireland from Berlin during the pandemic.
With a sprinkling of some hard learned lessons on German-Irish business cultures learned along the way.
About the location & time
Please be aware that this edition of the Irish Friday Club will be held in digital format only and NOT as hybrid event as previously advertised.
If you have already signed up for in-person attendance at the embassy, we apologise for the change in our plan and invite you to register for the Zoom session.
Registration is quick and easy through the link below. If you have already registered via Eventbrite, no further action is required.
The event will start at 8:30 am and the respective Zoom links will be sent to registered participants around 8:00 am on Friday, 12 November 2021.
We thank you for your understanding and we look forward to your joining us on Friday.
Registration
Please register via Eventbrite here.