Recording of Irish Friday Club on 10 December with Hannah Barkhoff
Event
07 January 2022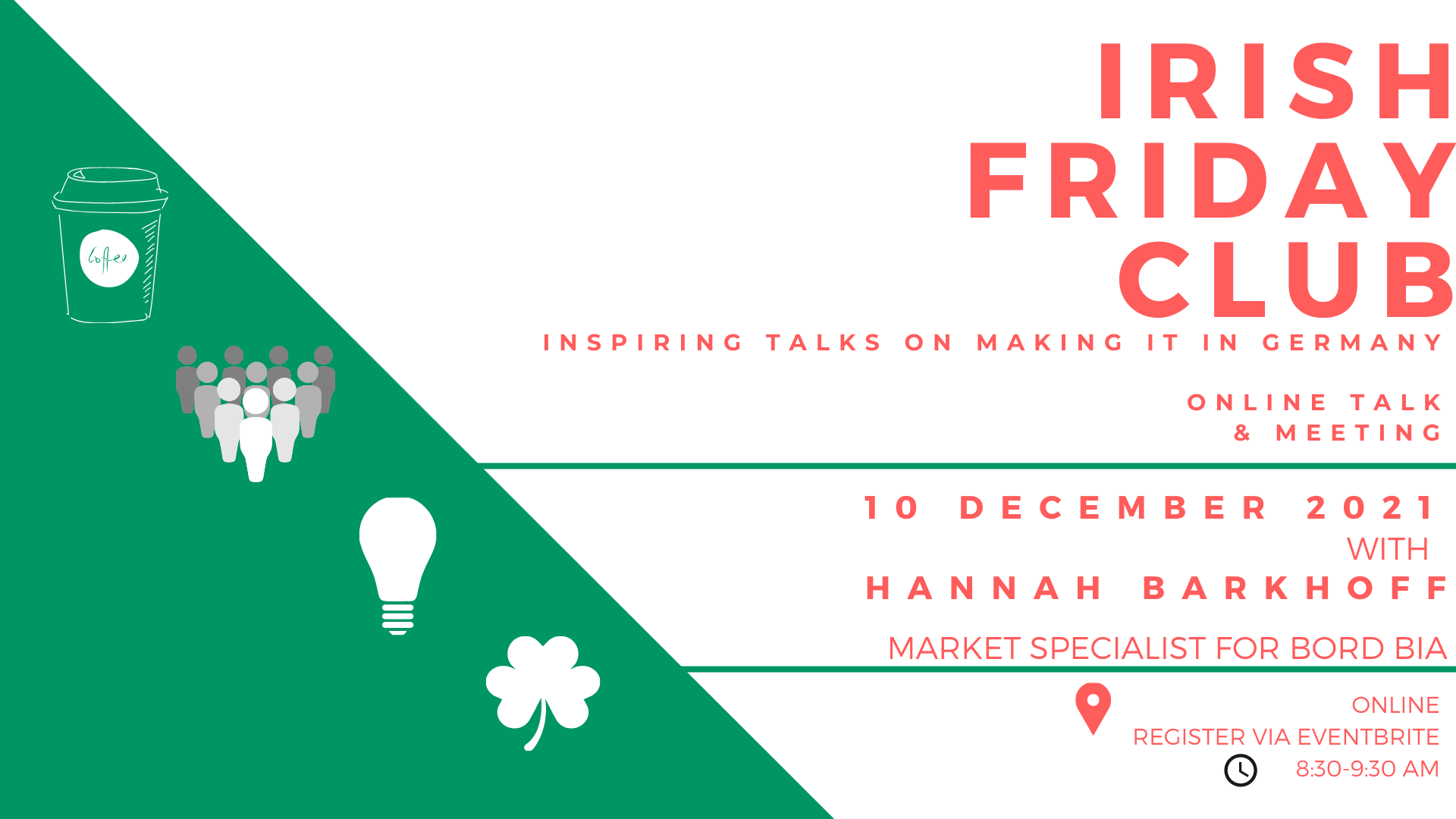 Our invited speaker for our Irish Friday Club series on 10 December 2021 was Hannah Barkhoff, who works for the Irish agency Bord Bia. In her talk, Hannah detailed the focus of her work, which is the promotion of Irish beef and lamb products in the German, Austrian and Swiss markets.
Click on the below YouTube link and find out more about how Hannah and Bord Bia make use of coordinated cross-media campaigns and intercultural expertise to put nutritious Irish meat products on the map in Germany.
------------------------------------------------------------------------------------
Unsere eingeladene Rednerin für den Irish Friday Club am 10. Dezember 2021 war Hannah Barkhoff, die für die irische Agentur Bord Bia arbeitet. In ihrem Vortrag erläuterte sie den Schwerpunkt ihrer Arbeit: die Bewerbung von irischen Rind- und Lammfleischprodukten auf dem deutschen, dem österreichischen und dem Schweizer Markt.
Klicken Sie auf den untenstehenden YouTube-Link und erfahren Sie mehr darüber, wie Hannah und Bord Bia koordinierte, medienübergreifende Kampagnen und interkulturelle Kompetenz nutzen, um nahrhafte irische Fleischprodukte in Deutschland bekannt zu machen.