Recording of Irish Friday Club with Neil Calderwood on 11 March
News
30 March 2022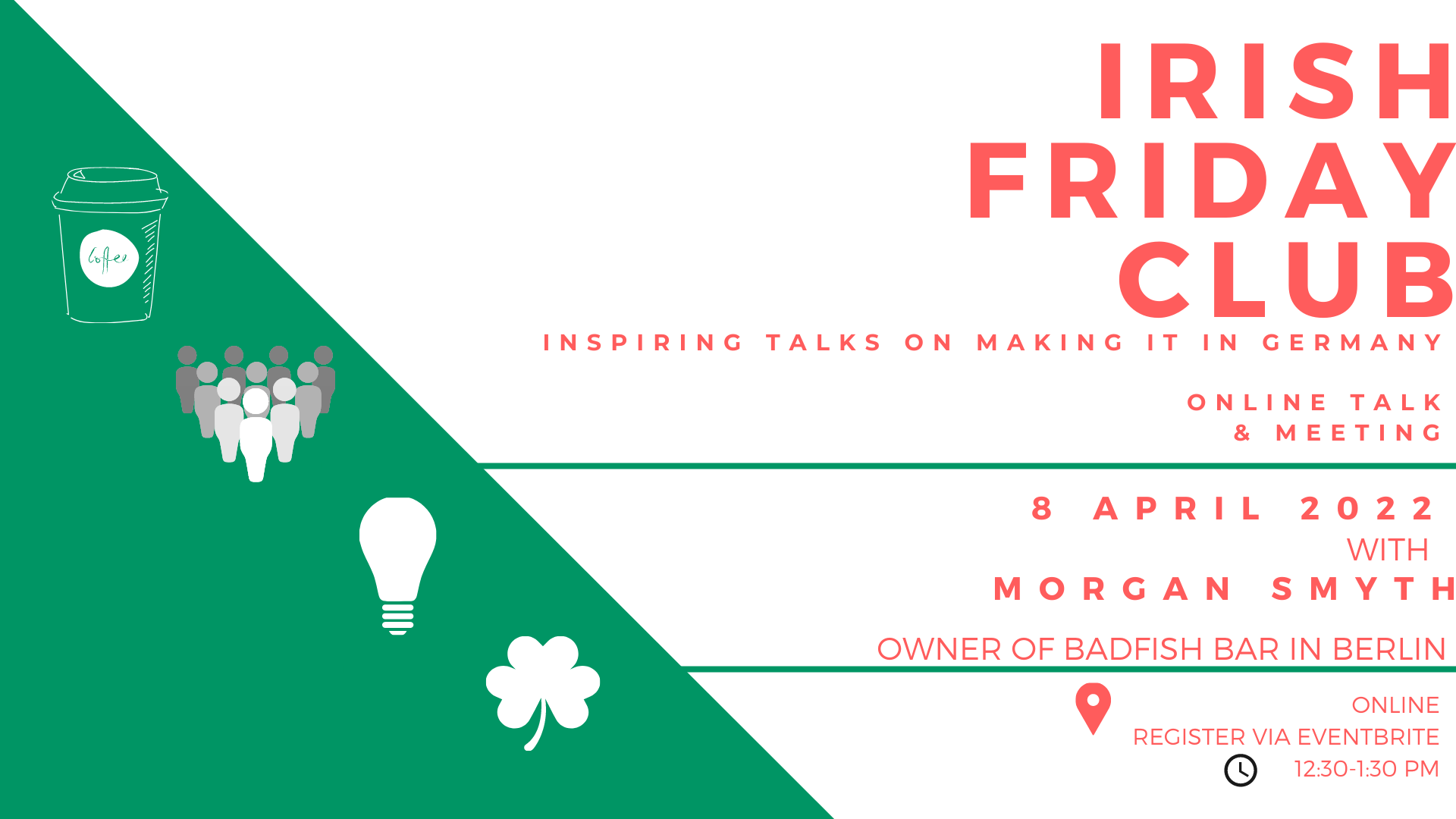 The embassy welcomed Neil Calderwood to speak at the Irish Friday Club on 11 March 2022 to tell his story of moving to Germany. Neil is the owner and operator of "Dalriata" – a store for quality Irish and British food in Berlin. In his talk, Neil spoke about his life's journey from Belfast to Berlin and how he leveraged the support of the Irish community in Germany in setting up his store. He also gave insights into his store design and offered networking opportunities for anyone interested in his trade.
Click on the YouTube video link below to watch the recording of the entire event.
-------------------------------------------------------------------------------------------------
Die Botschaft von Irland hatte die Ehre, Neil Calderwood als Gastredner für unseren Irish Friday Club am 11. März 2022 willkommen heißen zu dürfen. Neil ist der Inhaber und Leiter von "Dalriata" - einem Lebensmittelgeschäft für hochwertige, importierte Waren aus Irland und Großbritannien. In seiner Präsentation skizzierte er seinen Lebensweg, der ihn von Belfast nach Berlin brachte, und er ging darauf ein, wie er mit der Unterstützng der irischen Community in Deutschland sein Geschäft auf den Weg brachte. Er teilte auch Einblicke in das Design-Konzept von Dalriata und er bot Möglichkeiten zum Networking für all diejenigen, die sich für seine Geschäftsidee interessieren.
Klicken Sie auf den YouTube-Link, um die Aufzeichnung der gesamten Veranstaltung anzusehen.