Ireland launches new partnership with Women Fund Tanzania on Women's Rights
News
21 September 2018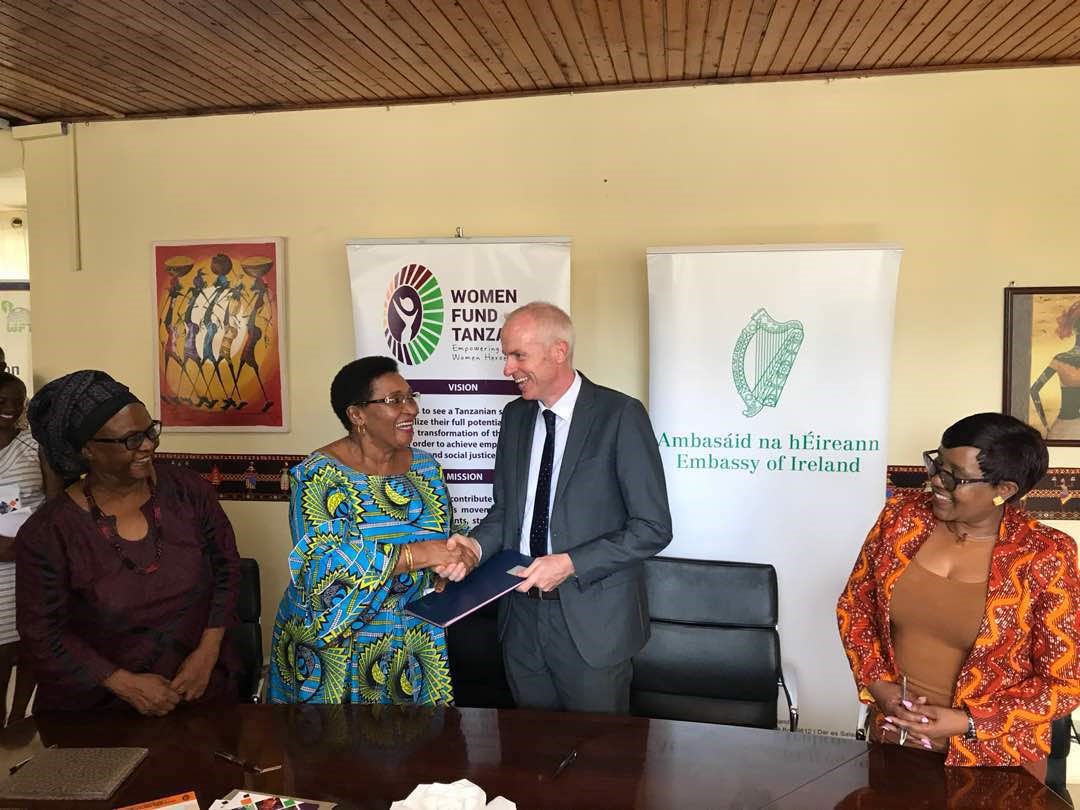 Today the Embassy of Ireland launched a new partnership with Women Fund Tanzania to support the Pamoja Women's Voice and Leadership project. The five year programme focuses on enhancing collaboration and collective social action across the women's movement and strengthening women's rights organisations to advance gender equality in Tanzania. Ireland is providing an initial grant of €400,000 this year.
Improving the lives and livelihoods of the poorest and most vulnerable with a deliberate focus on women and girls, is at the heart of Ireland's engagement in Tanzania. The Embassy's five year strategy for the period 2017-2021 recognises the gendered nature of poverty in Tanzania, the critical role that poor women play in providing for their families, and the multiplier effects of investing in gender equality and women's empowerment.
Speaking at the launch event Ambassador Paul Sherlock remarked:
"I am delighted to attend the launch of this project today, as we join hands in committing to a stronger, more gender-just future with the Tanzanian women's movement at its helm. Despite advancements on women's rights in Tanzania and across the globe, we have simply not come far enough. The challenges that remain are significant and across the world mass movements are demanding an end to gendered injustice in all domains of our social, economic, political and cultural lives.
Ireland has partnered with Women Fund Tanzania for several years. We believe their twin approach of local level grant-making and strategic national coalition building strengthens women's voices and collective organizing power and gives visibility to their issues.
The launch of the Pamoja project marks a significant milestone. The project has been informed by a long process of reflection by women's rights activists on the Women's movement in Tanzania – its journey, achievements and challenges. This process has also sought to identify what needs to happen to ensure the women's movement is coordinated, vibrant, relevant, inclusive and resilient in advancing gender equality and human rights for women and girls across Tanzania."