Ireland supports healthcare in Kigoma - the United Nations Kigoma Joint Programme
News
07 February 2020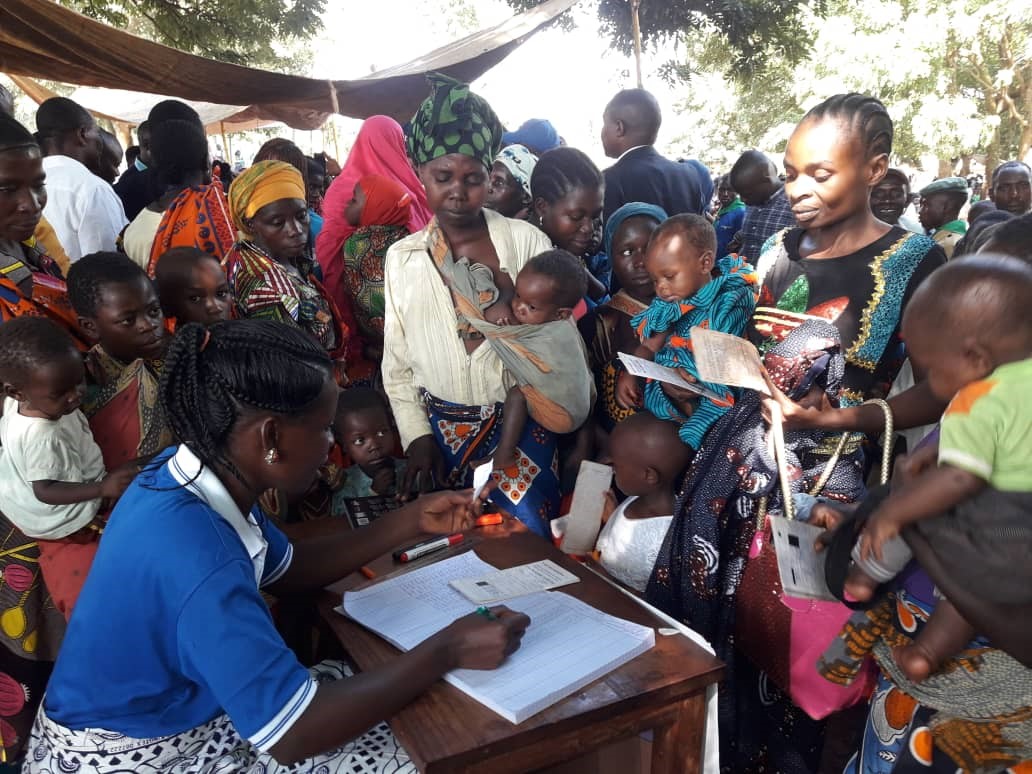 Located in the western part of Tanzania, Kigoma Region struggles with high rates of poverty, stunting in children under five, high levels of maternal mortality largely due to teenage pregnancies and early marriage. The health system in Kigoma also faces challenges of poor infrastructure and limited numbers of skilled health workers. This is compounded by the lack of integrated services in health facilities and in communities, both of which are needed to ensure that health care reaches every mother and child. Stretching the struggling health system further are the 242,000 people living in refugee camps in the region, of which 166,000 are from neighbouring Burundi and about 75,000 from the Democratic Republic of Congo, bordering Kigoma to the North and to the West, respectively.

The United Nations Joint Programme for Kigoma provides support in education; agriculture; health; prevention of violence against women and children; economic empowerment; and sustainability and energy. Ireland is a contributor to the Joint Programme for Kigoma providing support for health care services across the region.

Sexual and reproductive health and rights are a focus of Tanzania's health strategy, as well as Ireland's policy for international development. Support is provided to UNFPA to empower adolescent girls and to improve sexual and reproductive health. Ireland supports the building of new maternity wards and refurbishment of 21 health facilities in 2020. A key challenge for adolescent school girls, is the lack of toilet and washroom facilities particularly for menstrual hygiene. During menstruation girls often tend to stay at home, missing school and in some cases drop out of school completely. Ireland's support to UNFPA in 2019/2020 includes the construction of 12 new toilet and washroom facilities in secondary schools across the region.

In partnership with UNICEF, Ireland has supported the roll-out of community health workers in hundreds of villages. Community health workers act as the first point of contact with the communities, providing basic health services, contraception, prevention of infectious diseases, improved nutrition and prevention of stunting. UNICEF also supports adolescents from the poorest households, providing them cash transfers and entrepreneurial skills that allow them to stay in school and start a small business.

Health challenges and needs do not distinguish between refugees and local communities, and to better respond, Ireland's support strengthens the health system as a whole in Kigoma. Our support to UNHCR provides basic health services to refugees and local communities surrounding the camps, and provides specialised medical equipment to district hospitals in the region, including the provision of a new X-ray unit for the Kibondo District Hospital. Ireland's support to WFP provides supplementary food to refugees and local people with special nutrition needs, including pregnant women, children under five, and people living with HIV.

To date, the Embassy has contributed about € 8 million to the UN Joint programme for Kigoma, and an additional € 4 million is planned for 2020. You can read more about our work on sexual and reproductive health and rights in Kigoma here.