Irish community and Embassy partners celebrate the 100th anniversary of women's suffrage in Ireland
News
14 December 2018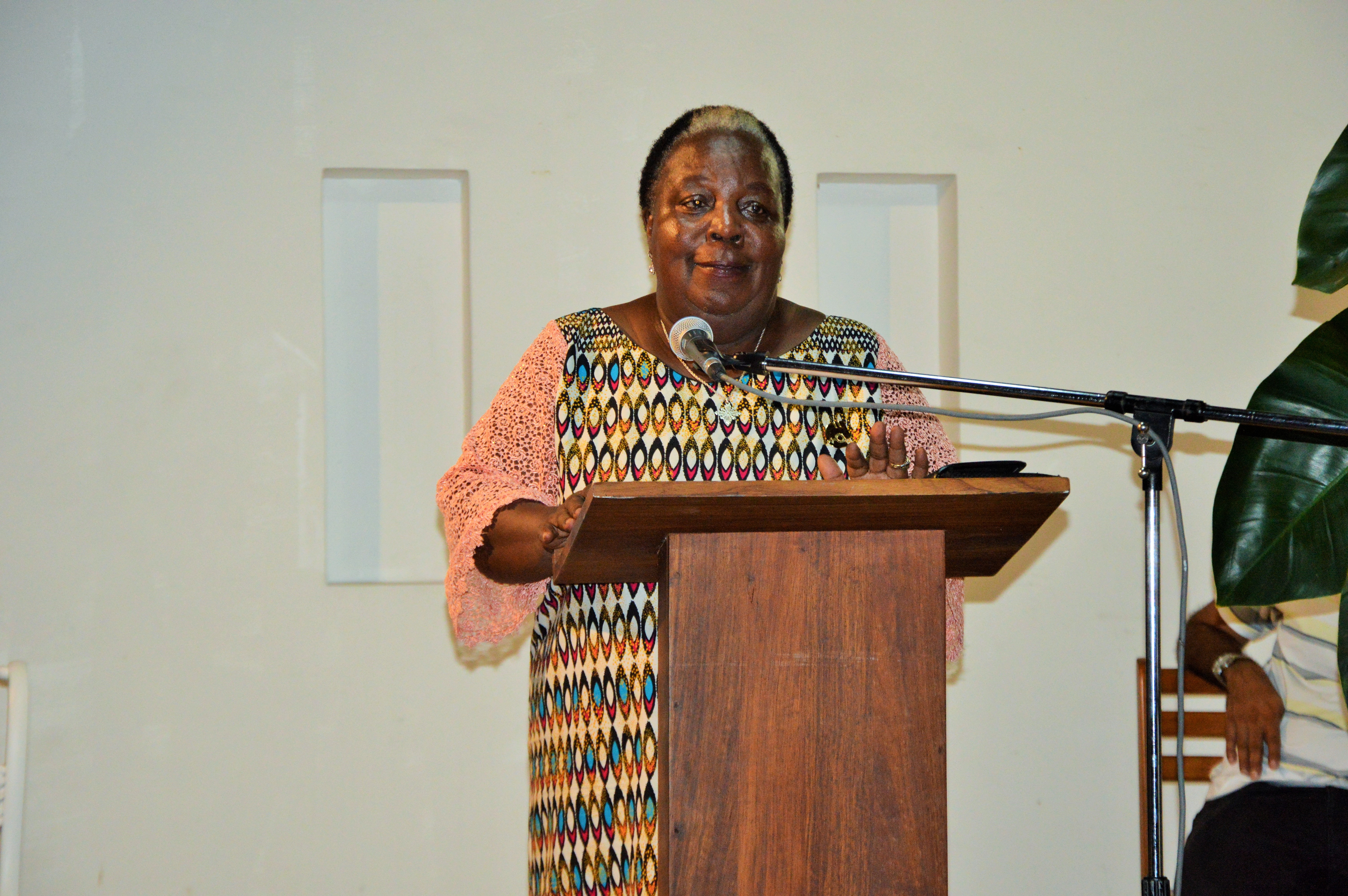 Today is the centenary of the 1918 general election in Ireland – the first election at which Irish women were permitted by law to vote and stand in parliamentary elections. 1918 was also the year in which the first woman was elected to the British Parliament at Westminster. Countess de Markievicz, who represented a Dublin constituency, never took her seat at Westminster. Instead, she joined the revolutionary first Dáil Éireann (Parliament of Ireland), becoming the first female Teachta Dála (Irish term for member of Irish parliament).
The Embassy celebrated this historic anniversary at an event with our partners and the Irish community, hosted at the residence of the Irish Ambassador on Monday evening (10th December). The event centred on the theme of a new poem by Irish poet Eavan Boland, specially commissioned by the Government of Ireland and the Royal Irish Academy to mark the anniversary – Our future will become the past of other women.
Three Tanzanian and Irish women leaders from politics, medicine and academia spoke about the importance of education and political participation in empowering women and of their own professional journeys . Ambassador Getrude Mongela, who served as Secretary General to the Fourth World Conference on Women in Beijing in 1995, shared some of her story and emphasised that "if we want to liberate the women of Africa, it is through health, education, economic empowerment and political participation." She also shared how Irish women have been role models around the world in leadership and the participation of women in politics, particularly highlighting the example of former Irish President Mary Robinson. Paediatric Oncologist, Dr Trish Scanlan, spoke of her work and how growing up in Ireland how she could see how "her path had been cleared by the women who fought before me." Professor Ruth Meena, Chairperson of Women's Fund Tanzania, highlighted how women need to be afforded space to raise up their voices, and to build coalitions and in doing so can advance further social and economic transformation.
The audience were also treated to a beautiful rendition of the poem, with a distinctive Tanzanian flavour, by the talented young Tanzanian poet Carol Anande. Carol is one of a number of young Tanzanian poets who have participated in workshops with Irish poets in recent years, run by the Soma Book Café with support from the Embassy.
Our future will become the past of other women