Support to Africa Code Week 2019
News
05 September 2019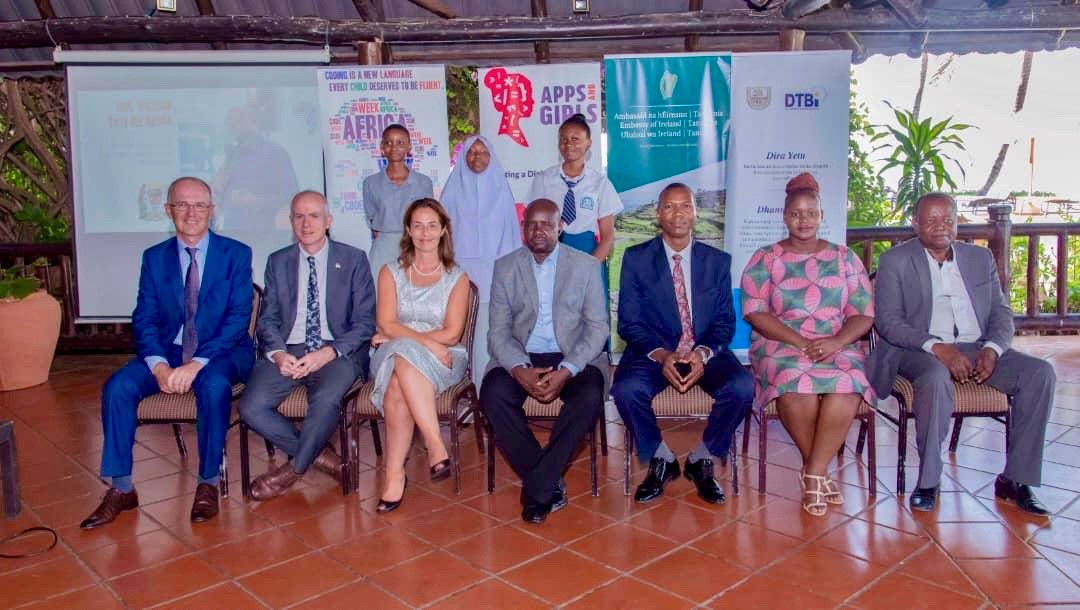 The Embassy of Ireland is supporting this year's Africa Code Week in Tanzania. The project, which is in partnership with SAP, UNESCO will be implemented by two local organisations, DTBi and Apps and Girls with the support of the Camden Education Trust in Ireland. Africa Code Week is an initiative that teaches digital literacy and coding skills to young people, working closely with private, public and non-profit partners across Africa.
Africa Code week empowers young women and men in ICT technology and ICT related skills, enabling them to engage better in a digitally connected society. This year, 400 teachers and 10,000 students across the country will take part, building on the almost 2,500 students who have benefited in previous years. The project uses a 'train-the-trainer' model, which has supported trainers in 35 countries across Africa, since the initiative was launched in 2015.
With its innovative focus on education and particularly education for girls, Africa Code Week dovetails perfectly with Ireland's International Development Policy, A Better World and our Mission Strategy in Tanzania.
Speaking at the launch ceremony in Dar es Salaam, Ambassador Sherlock said;
"Based on our own experience, we can see the enormous opportunities for Tanzania to sustainably grow its economy and create high quality jobs through embracing the digital revolution. For this reason, we have been enthusiastic supporters of initiatives such as Africa Code Week and I am delighted this year we join Africa Code Week as a partner."