Tackling COVID-19 through research with REPOA
News
24 August 2020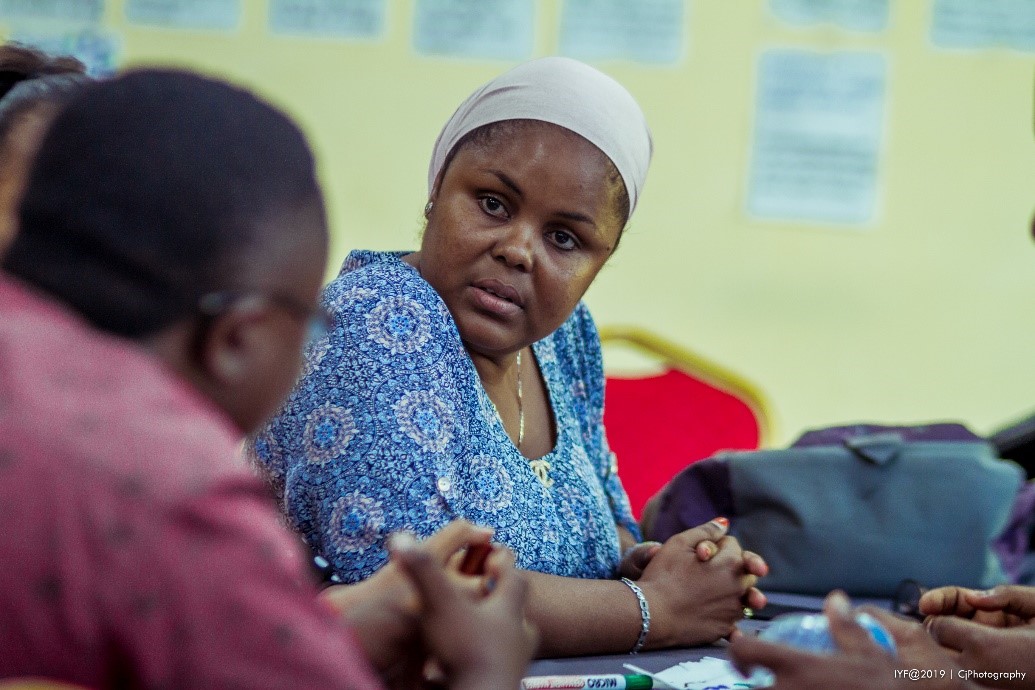 REPOA's work covers inclusive economic growth, health and nutrition, good governance and women's economic empowerment
REPOA (Policy Research for Development) is regarded as the preeminent think tank in Tanzania. They undertake policy research and engage in dialogue with the Government of Tanzania and other stakeholders to support the development of socioeconomic policies for inclusive development. In 2019 they were ranked as the 11th best think tank in Sub-Saharan Africa by the Global Go-to Think Tank Report and continue to be the leading voice for socio-economic transformation in Tanzania.
REPOA's work aligns with Ireland's commitments under A Better World, to support research and learning that generates evidence on effective approaches to socio-economic transformation and adaptive programming.Their areas of research includeinclusive economic growth, health and nutrition, good governance and women's economic empowerment, and are complementary to other areas of work Ireland supports in Tanzania.
The Embassy has had a working relationship with REPOA since 2017, and in 2019 decided to start providing core support of €500,000 for their 2019 Annual Work Plan. We have previously supported specific studies of theirs related to Agriculture, Youth Employment, Poverty Monitoring and enabling REPOA's participation in the most recent household budget survey.
In 2020, we will continue this partnership by supporting REPOA's 2020 Annual Work Plan, and join Denmark, Sweden, DFID and Norway as donors to support a range of key research topics including; Productive Sectors & Inclusive Development, Gender & Human Development, Governance, Accountability & Citizen Engagement and Capacity Building.
In addition to their research activities, REPOA's work includes engagement with government partners. This allows them to input into policies and processes that affect their overall priorities. In 2019, REPOA engaged on the Youth Transition from Learning Institutions to the Workplace Study, Growth and Economic Opportunities for Women Project, Decentralization and local government reforms. They also conducted capacity building training on Evidence Informed Policy Making for policy and planning officials.
These outcomes are reflective of REPOA's ability to contribute to evidence based policy making by Government through evidence based research and capacity building.
The 2020 grant of €500,000 will assist REPOA in its response to COVID-19, through a number of research themes. Under the Gender and Human Development theme, REPOA will examine the impact of the pandemic on vulnerable groups including the poor, women, youth, those living with disabilities and the elderly. It will look at how the pandemic has affected access to key social services, social protection, and access to productive assets and strategic value chains for the goods they produce and/or consume.
REPOA will build on their involvement in the development of the Regional and Local Government Strengthening Programme by assessing and making recommendations for the role of Local Government Authorities (LGAs) in preventing the spread of communicable diseases. They will also make recommendations on ways to assist vulnerable people from economic shocks and destitution as a result of COVID-19, including building stronger partnerships between LGAs, the private sector, and CSOs at local level.
REPOA will collaborate with the National Bureau of Statistics on a socio-economic impact analysis of the effects of COVID-19 on the Tanzanian economy. They will further tailor some planned research projects under their Productive Sectors and Inclusive Development theme to examine the impact of the pandemic on the economy and its impact on human development (consumption, employment, trade competitiveness, access to key services, etc.). This piece will include recommend policy proposals to minimize the impacts identified.