Last Words on Brexit - Perhaps
Blog
31 January 2020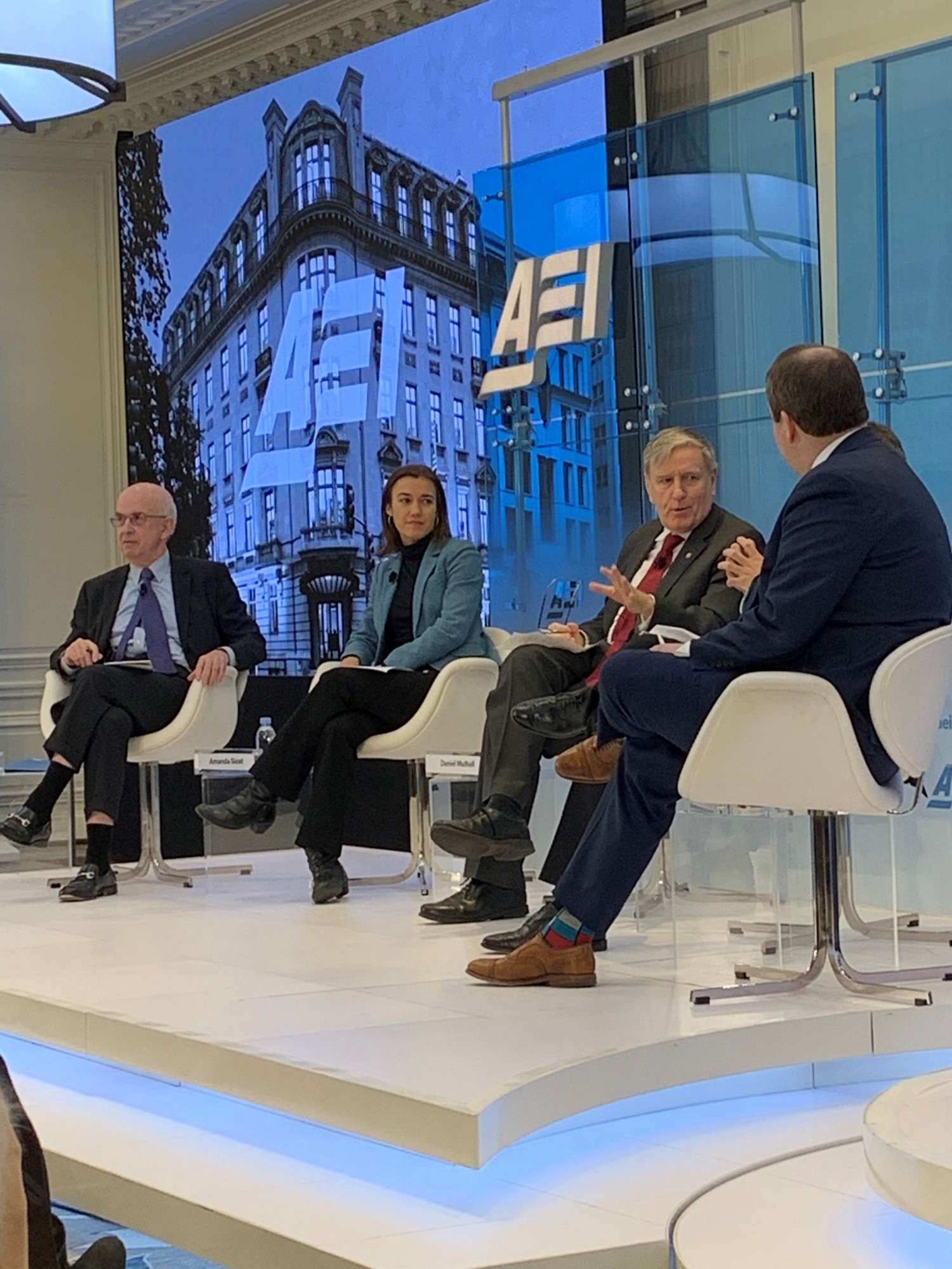 I first heard the word Brexit when I was posted in London in 2016 in the run-up to the referendum called to decide whether the United Kingdom should remain a member of the European Union or leave the Union. At that time, I tried to interest people in a rival word, Bremain, but it never caught on.
The word Brexit certainly caught fire and it is one of the words I have used most frequently in my professional life this past four years, both during my time in London and in the period since I arrived in Washington in August 2017. This past 30 months, I have spoken about the implications of Brexit for Ireland umpteen times all over the United States.
Even with Brexit day upon us (31 January 2020), there continues be considerable interest among Americans and I keep being asked to address the issue at public events. Here is an outline of what I tend to say on such occasions.
While some in Britain may celebrate their departure from the European Union, it is difficult to see much good coming of Brexit. It will disrupt the European single market and require the UK to forge a new economic relationship with the EU as a third country. This will inevitably have some dampening effect on trade flows between the UK and the EU, which are currently free of restrictions on account of the European Single Market. If the UK economy suffers setbacks because of Brexit, and most observers believe it will, that is not good for Ireland given our close business ties with our nearest neighbour.
Ireland will remain a member of the European Union because membership serves our interests better than any alternative arrangement that might be available to us. There is huge Irish public support for EU membership, in excess of 90% according to recent opinion polls. Most Irish people see no contradiction between national independence and our membership of the European Union, which is a sovereign choice we have made in pursuit of our national wellbeing.
During the EU-UK negotiations that followed on from the 2016 referendum, Ireland had three key goals, to minimise the economic damage of Brexit for Ireland, to protect the Good Friday Agreement, including by retaining an open border on the island of Ireland, and to preserve the integrity of the European single market. Following protracted discussions, agreement was reached between the EU and the UK in October 2019 on a Withdrawal Agreement which will ensure the retention of an open border in Ireland. There will now be an 11 month period of negotiations to work out details of the future economic relationship between the EU and the EU. Ireland will want that relationship to be as close as possible, but the timeframe for these negotiations is very tight and there can be no guarantee of success.
I want to thank Irish Americans for the support they have given to Ireland during more than 2 years of complex Brexit negotiations. It was for me an uplifting experience to come across people all over the United States who were genuinely concerned about the potential implications of Brexit for the border in Ireland. It was wonderful for us to have the support of the Congressional Friends of Ireland for the maintenance of an open border on our island. The implications of Brexit for Ireland was the subject of a unanimous resolution of the House of Representatives late last year. This bipartisan Congressional support for Ireland made a real difference to us at a critical time.
As we look forward beyond Brexit day, Ireland must become accustomed to being an EU member without our nearest neighbour as part of this European club of nations. There will of course be losses for Ireland on account of Brexit, but we will also look to maximise the opportunities available to us. Chief among these is the fact that we will be the sole English-speaking, common law country in the European Union. We expect that this will add further to Ireland's attractions as a location for US investment in Europe. There are already more than 750 US companies with investments in Ireland and we expect that number to grow in the years ahead. I would also expect to see an increase in the number of Ireland companies investing in the USA. There are already more than 500 such companies and that number is growing all the time.
While some in Britain may revel in Brexit Day, I think of it as a sad occasion. I have been attending EU meetings for almost four decades and every time I did so, there was always a British delegation in the room. That will not be the case from now on. Generations of Irish officials have built a rapport with their British counterparts around EU negotiating tables. Over time, this daily contact in Brussels, at political and official level, helped build confidence between our two administrations that contributed to our ability to deal with the problems of Northern Ireland.
Ireland will, of course, remain closely connected with the UK and we will work together to deal with shared challenges, not least with regard to Northern Ireland.
I expect to continue to be asked to talk about Brexit here in the USA and I will be happy to do so. Brexit now enters a new phase and the stakes for Ireland in the future economic relationship between the EU and the UK will remain high.
Daniel Mulhall is Ireland's Ambassador the United States of America