Black 47 Movie Screening
Event
16 May 2019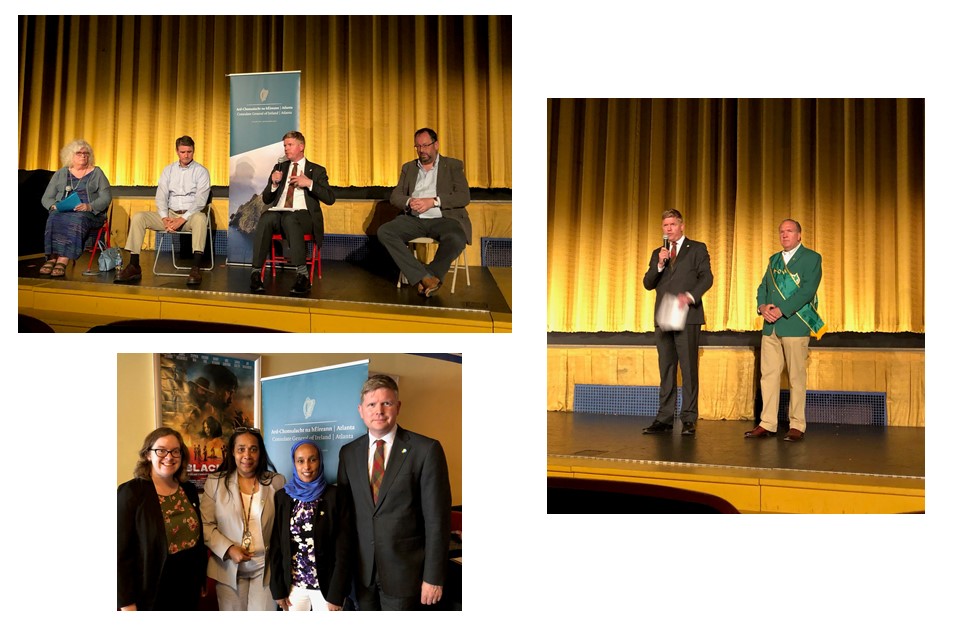 The Consulate General of Ireland and AOH Atlanta presented a screening of Lance Daly's Black 47 in Atlanta on Wednesday 15 May 2019
The Consulate General of Ireland facilitated a screening of acclaimed movie, Black'47 in Atlanta on Wednesday 15 May 2019 in partnership with our friends in the Ancient Order of Hibernians and with the support of the Irish Film Institute, Culture Ireland and the Irish Arts Council.
Ireland's Great Famine is fundamental to an understanding of Ireland's story. It's estimated that the Famine caused 1 million deaths in 6 years from starvation or hunger-related disease with a further 1 million Irish people emigrating. This meant that Ireland lost a quarter of its population during those terrible years. It also initiated decades of immigration to the United States.
The film Black '47, serves to remind us of the scale and severity of the Great Famine, and of its significance for the subsequent history of Ireland - and of Irish America. The continued existence of an Irish American identity is a legacy of the Irish famine. The Great Hunger contributed to the development of a larger and more cohesive Irish community that was both determined to assert its position within American society and retain its affiliation with its ancestral homeland.
Thanks in particular to our panellists Prof. Christine Cozzens, Agnes Scott College; Prof. Bryan McGovern; Kennesaw State University and British Consul General Andrew Staunton who joined Consul General Stephens in teasing out the issues surrounding this traumatic moment in Irish history.
‌