Bloomsday in Atlanta
News
17 June 2019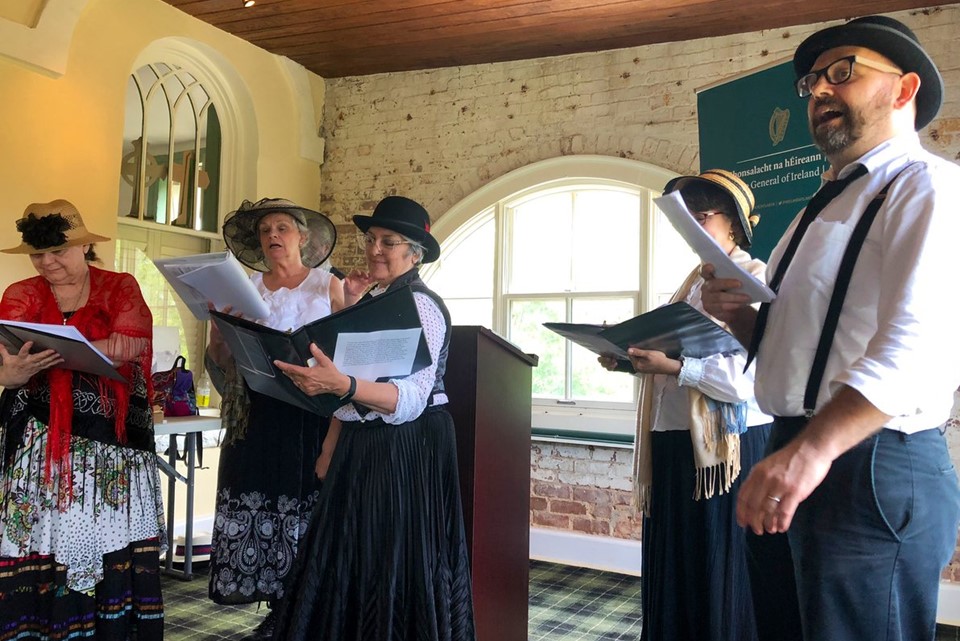 Consulate General of Ireland Atlanta & Arís Theatre invite you to a celebration of Bloomsday on June 16
The Consulate General of Ireland Atlanta and Arís Theatre celebrated Bloomsday on 16 June 2019 at the historic and beautiful Oakland Cemetery.
Bloomsday celebrates Thursday June 16th 1904, the day depicted in James Joyce's novel Ulysses. The novel follows the life and thoughts of its main character, Leopold Bloom, and a host of others on this extraordinary day. Bloomsday is now celebrated annually across the globe with readings, performances, re-enactments, and a host of other events.
For a flavour of Bloomsday in Dublin, see this video.
In Atlanta, we marked the day with readings from Ulysses, poetry, and song. Guests and Consulate State came dressed in their best early 20th century attire, and all were encouraged to participate in our "open mic" segment, reading passages from the book.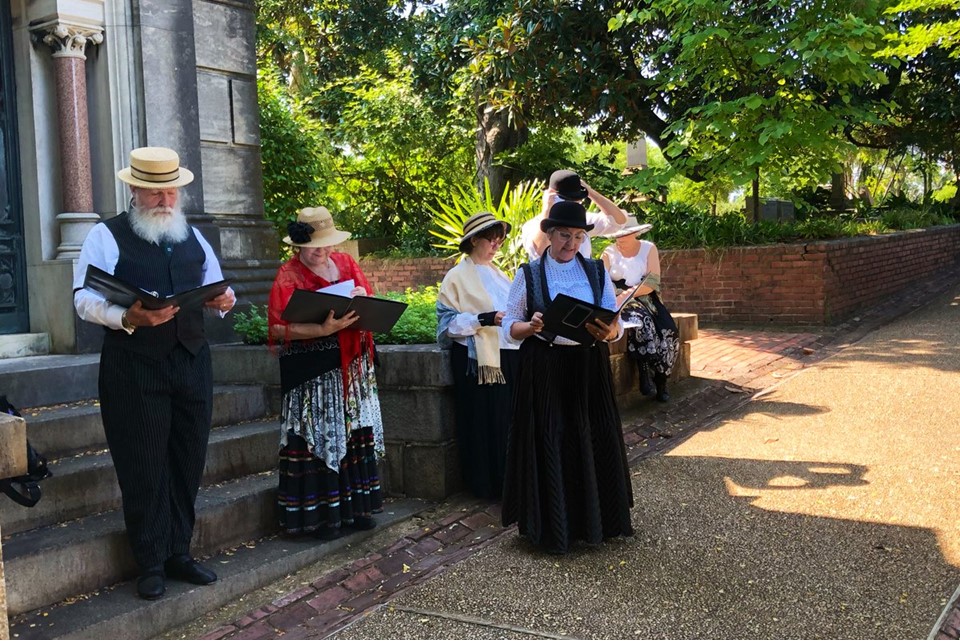 H‌istoric Oakland Cemetery provided the perfect setting for readings from Ulysses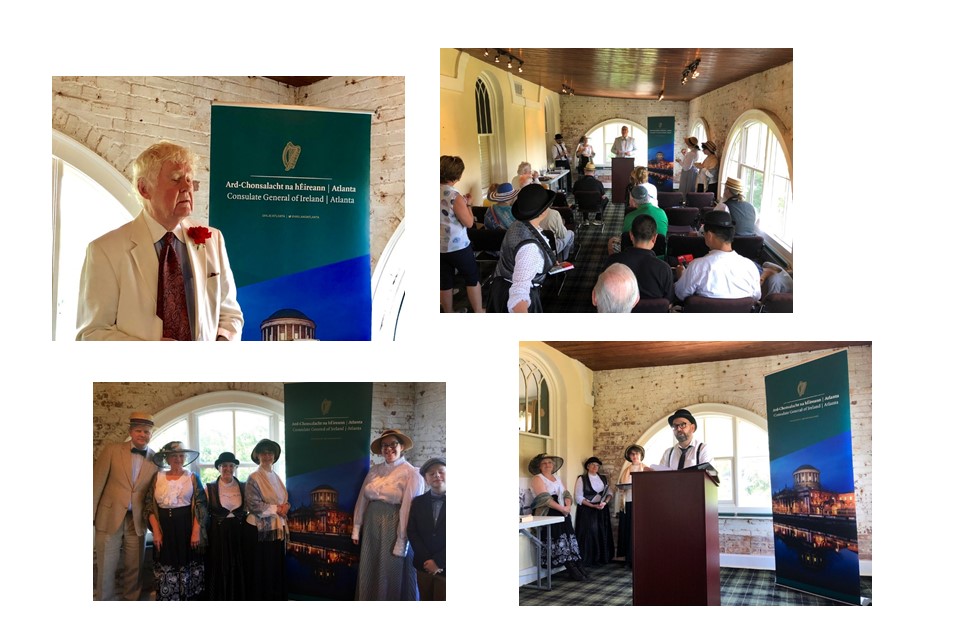 Top left: Prof James Flannery reading Ecce Puer by James Joyce
Top right: Arís Theatre's Jim Horgan participating in our "open mic" segment
Bottom left: Consul General Stephens; Joanna, Kathleen & Judy from Arís Theatre; Vice Consul O'Keeffe & James Stephens before the event
Bottom right: Jeffrey Zwartjes as Leopold Bloom