First Friday Breakfast: 7 June 2019
News
24 May 2019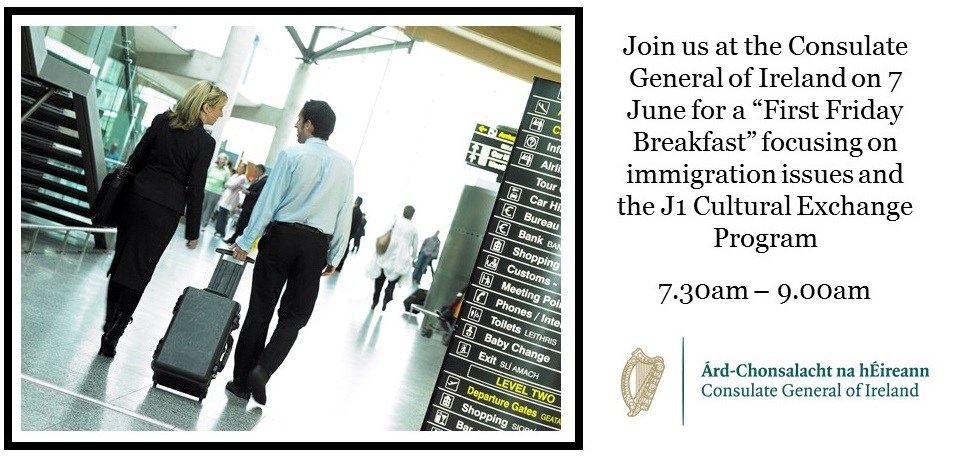 The Consulate General of Ireland Atlanta is hosting a "First Friday Breakfast" on Friday June 7th on immigration issues and the J1 cultural exchange program.
The breakfast will take place at the Consulate on June 7th from 7.30am to 9.00am.
Further information, including registration, is here
We hope you can join us for an enjoyable networking opportunity, some fresh insights and plenty of strong tea!