June 2020 Newsletter
News
05 June 2020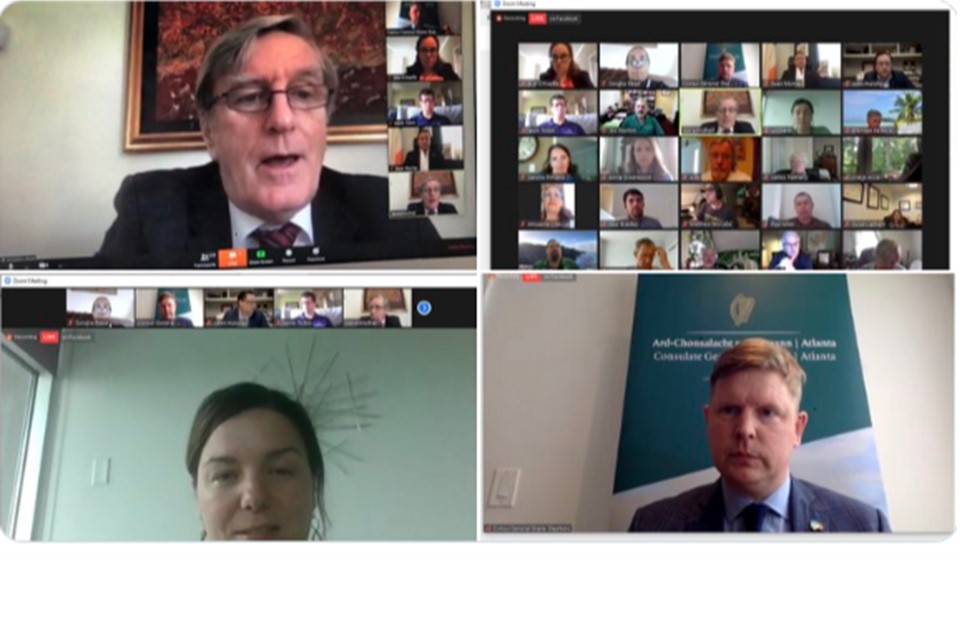 Ambassador Mulhall joined us for our Southern Town Hall to discuss the impact of COVID-19 on Irish American and the Irish response to COVID-19 at home and abroad. If you missed it, you can still see watch it on our Facebook Page.
Catch up on the latest news and events from the Consulate General of Ireland in our monthly newsletter It is available here.
In his message in this month's newsletter, Consul General Stephens refers to Irish solidarity with America at this challenging time.
In the face of the COVID-19 pandemic, we have also developed an intensified sense of solidarity within our Irish communities in the Southeast, in the diplomatic corps, and in our tight knit EU network. We are thankful for this support.
You can subscribe to our newsletter here.