St. Patrick's Day Visit by Minister Paul Kehoe
News
12 March 2020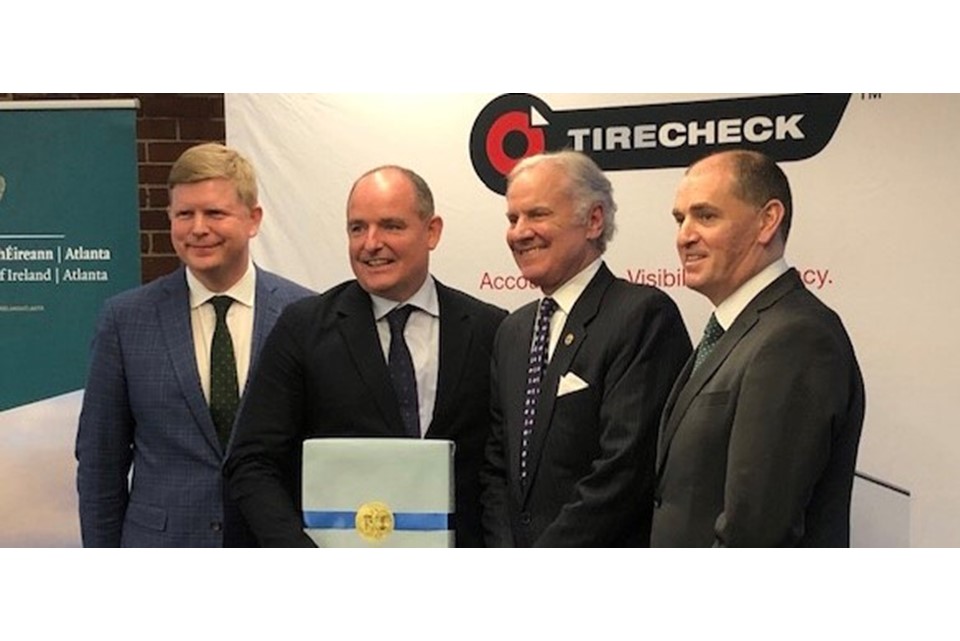 Minister Paul Kehoe opening the North America HQ of Irish firm TireCheck in Greenville, South Carolina, with Governor Henry McMaster, TireCheck Co-Founder Jonathan Brennan and Consul General Shane Stephens (R-L)
Ireland's Minister with Responsibility for Defence, Paul Kehoe, T.D., had an abbreviated but highly productive St Patrick's Day visit to Southeast of the U.S.
Minister Kehoe started at the National Infantry Museum and Soldier Center in Fort Benning, Georgia, following in the footsteps of the historic 1926/27 Military Mission to the United States by the Irish Defence Forces.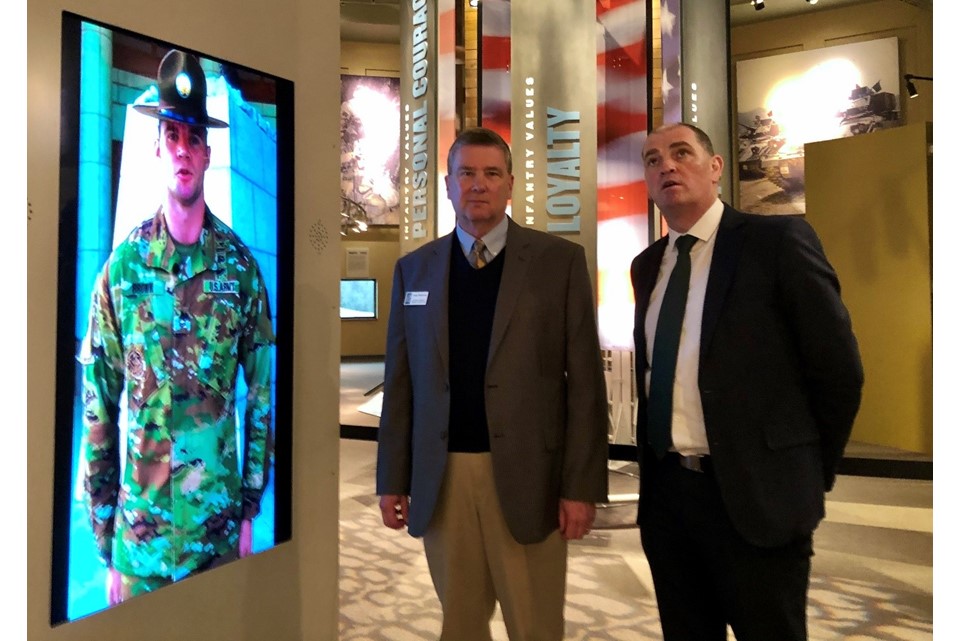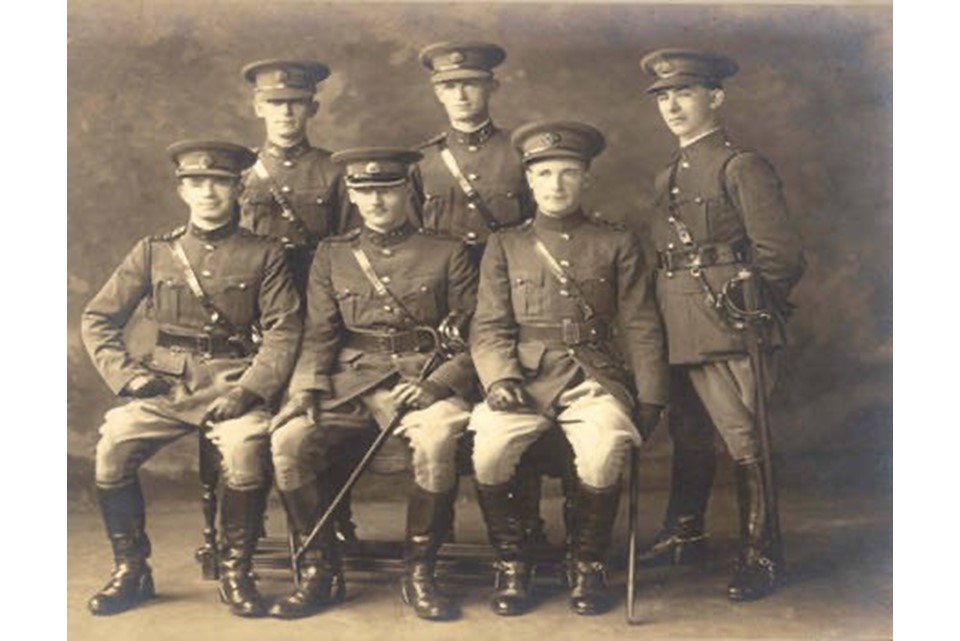 Mayor Skip Henderson and representatives of the Greater Columbus Chamber of Commerce hosted a reception for the Minister with members of the Irish community. After words of welcome, the Minister was offered the key to the City of Columbus while Irish traditional music group Wolf & Clover performed.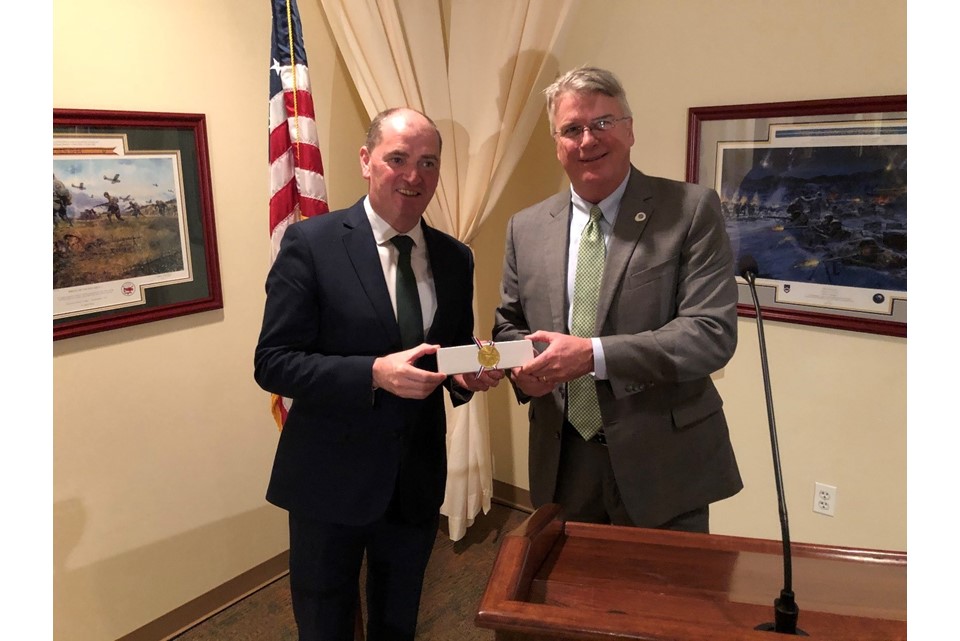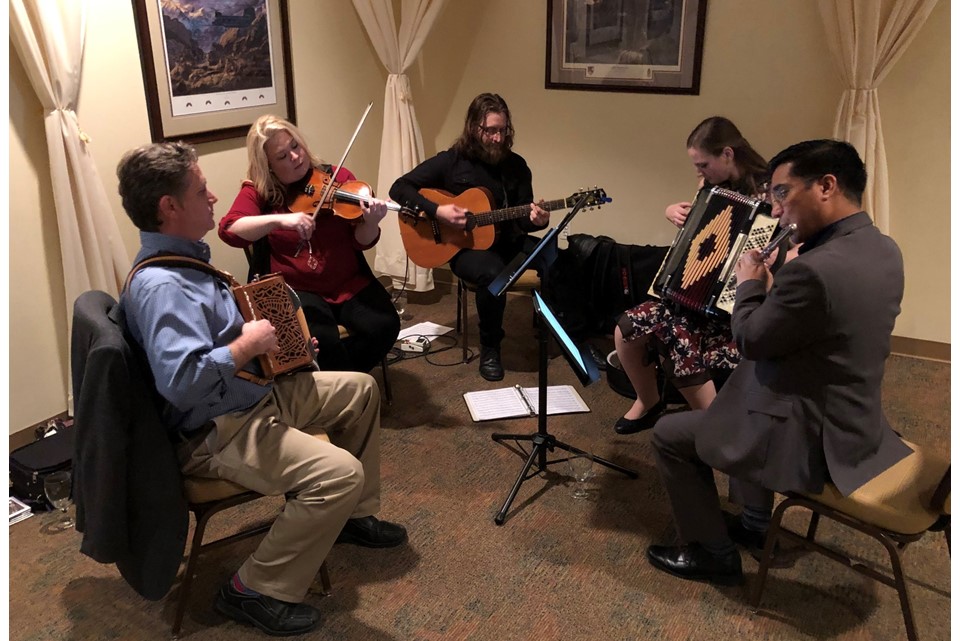 During his visit to Columbus, Georgia, Minister Kehoe also called in to see Irish business owner Breda Gleeson.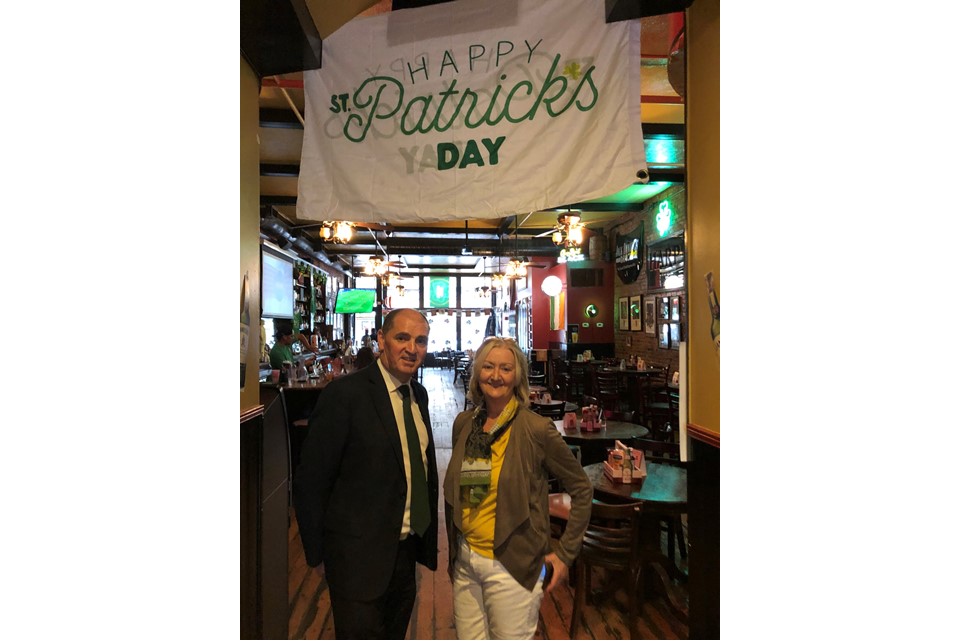 Minister Kehoe then travelled to South Carolina, a state with deep Irish roots and growing commercial ties with Ireland. He met with the leadership of Ortec, a chemical manufacturing and research company with significant interests in Co. Limerick.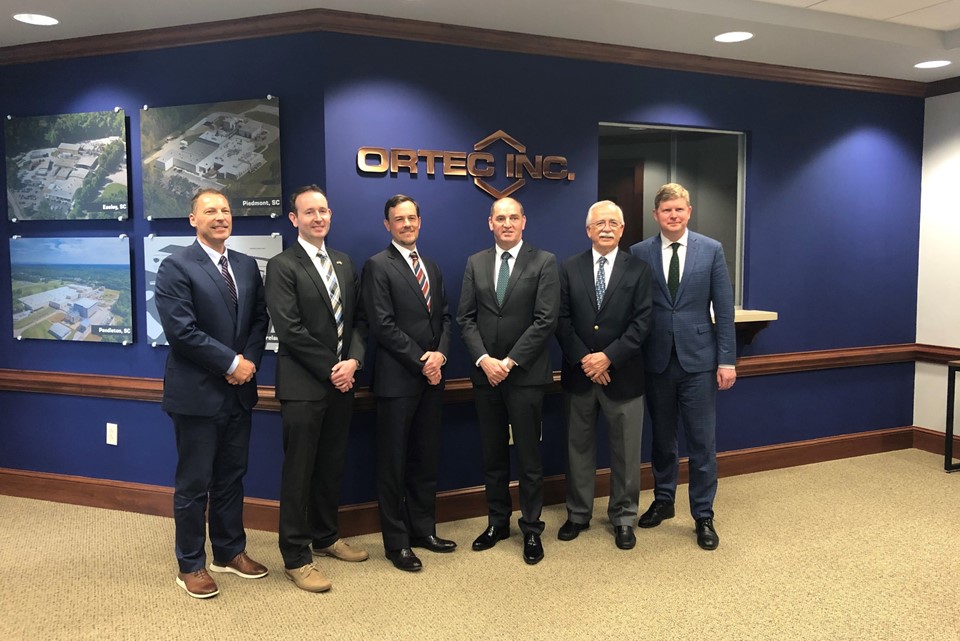 Many Irish firms now have operations in Upstate South Carolina and Minister Kehoe had the opportunity to meet with several of them to discuss their plans for growth.
Minister Kehoe officially opened the North American Headquarters of one of these firms, Tirecheck, alongside the Governor of South Carolina, Henry McMaster, in Greenville, SC.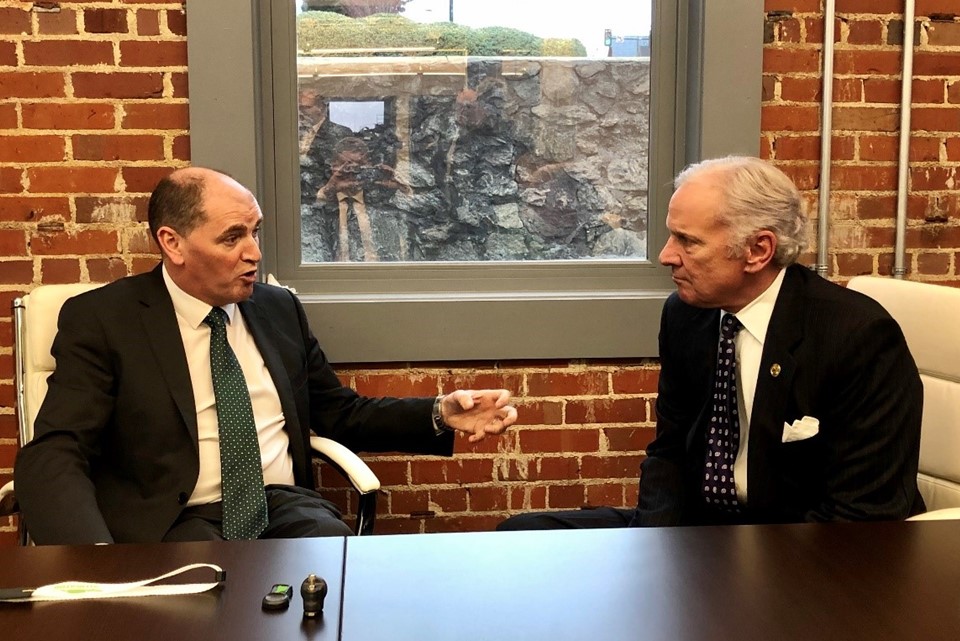 Minister Kehoe also discussed plans for intensifying Ireland's relations with South Carolina during his bilateral meeting with the Governor.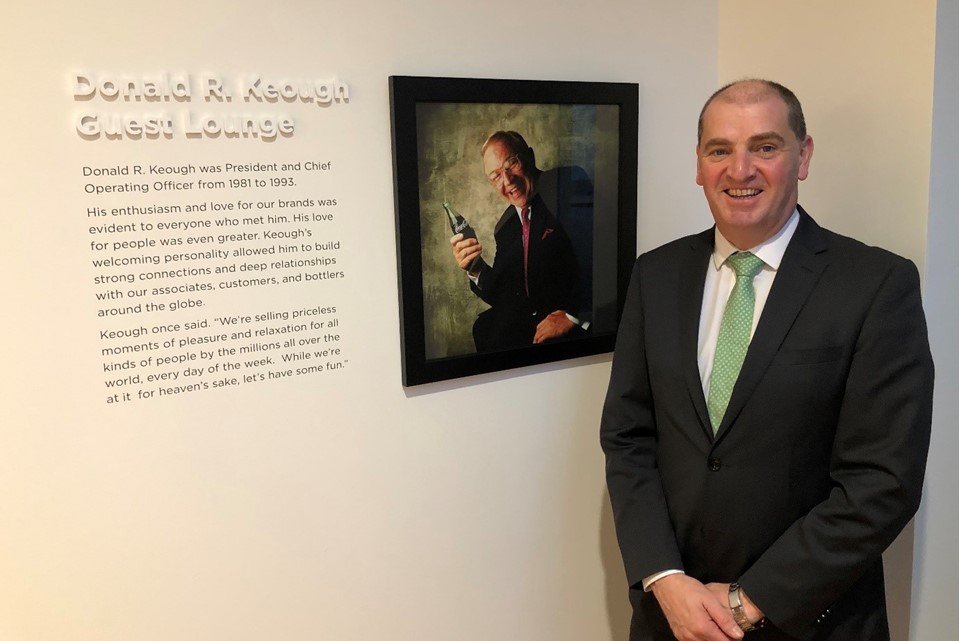 Returning to Atlanta, Minister Kehoe met with Irish executives at Coca-Cola HQ, with a focus on best practice in responding to Covid-19 and the possible economic impact of the pandemic. The Minister recalled fondly his previous meetings with the late great Donald R. Keough.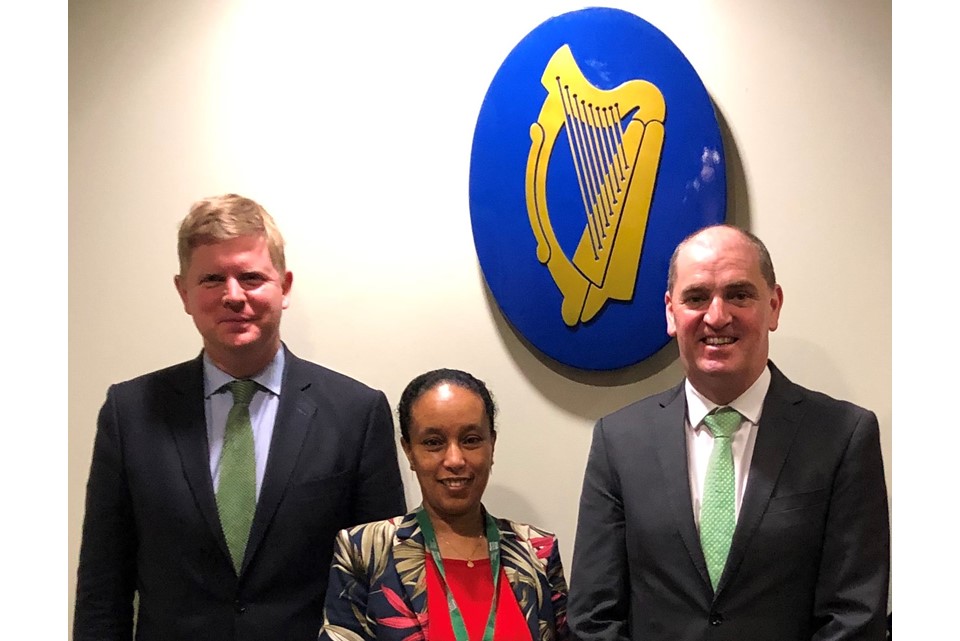 Before departing for Ireland, Minister Kehoe called into our Consulate General and visited the Fr. O'Reilly monument outside Atlanta City Hall to lay a wreath. Fr. O'Reilly, born in Cavan, saved the central churches and civic buildings of Atlanta from flames during the American Civil War. For many years, his legacy has been celebrated by Atlanta City Hall and the Hibernian Benevolent Society of Atlanta as representative of the bond between Ireland and Atlanta.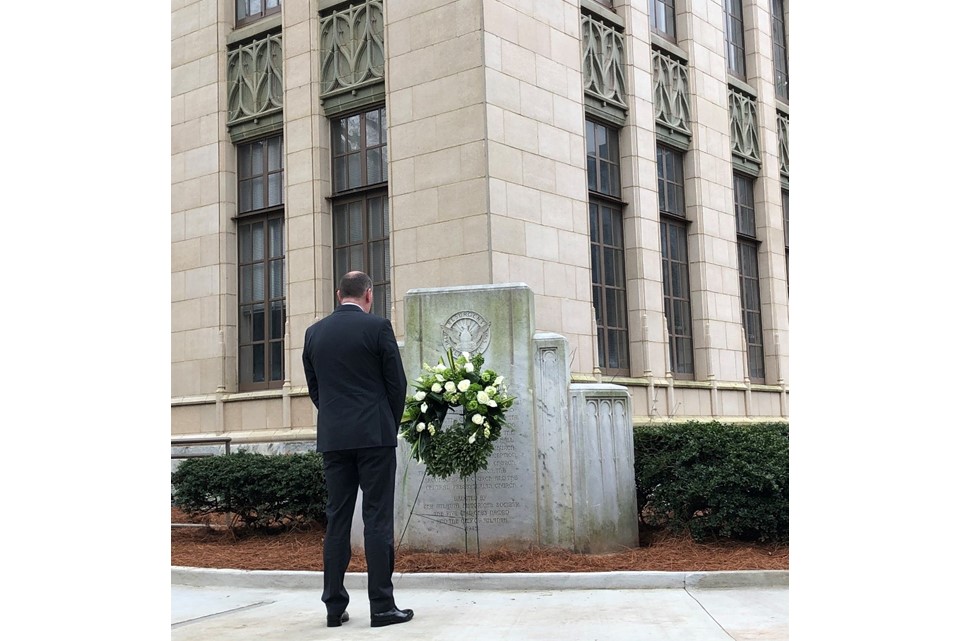 Read more about Minister Kehoe's visit and the links bettween Ireland and the Southeast USA on the Atlanta Journal Constitution and Savannah Morning News websites.