Minister Heather Humphreys' Trade Mission to Tennessee
News
09 September 2019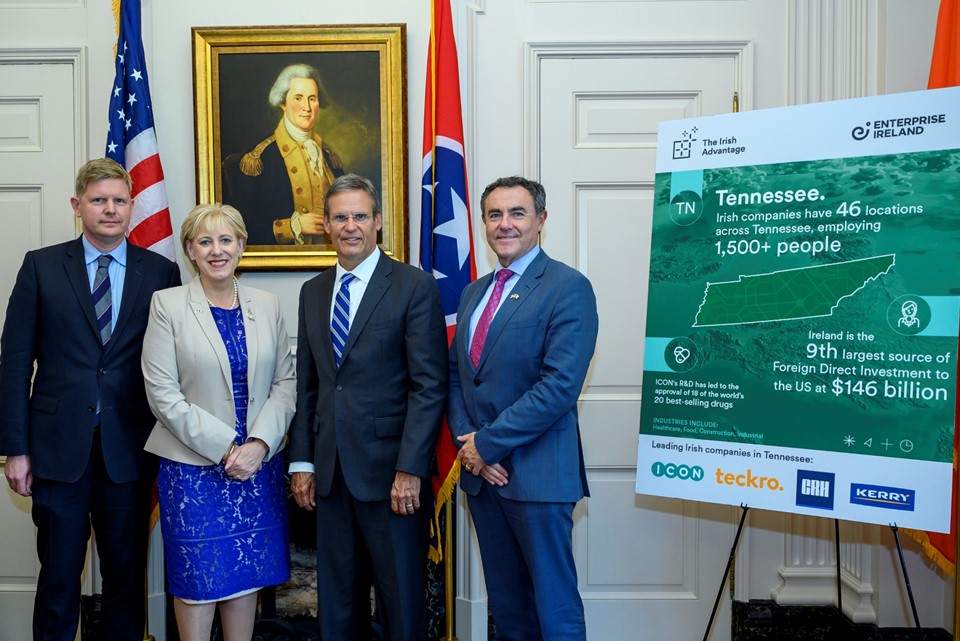 Minister Heather Humphreys met with Governor Bill Lee to deepen Ireland's commercial and cultural partnerships with Tennessee, accompanied by Consul General Shane Stephens and Sean Davis, Enterprise Ireland's Regional Director for North America.
Ireland's Minister for Business, Enterprise and Innovation, Heather Humphreys T.D., led a trade and investment mission to Nashville, Tennessee on 6 September. This aimed at strengthening economic ties with Nashville and Tennessee as part of Global Ireland strategy to double Ireland's impact and influence in the U.S. by 2025. The Governor and Minister also exchanged notes on best practise in rural economic development.
Tennessee has a strong and expanding economy with exceptional healthcare, advanced manufacturing and tourism sectors. Its technology sector is also developing quickly.
Nashville is recognised as a global healthcare industry leader. Irish firms ICON, Teckro and Lincore have already established operations in this sector in Tennessee. Minister Humphreys met with the Nashville Healthcare Council to discuss new opportunities for engagement by Irish firms in this sector.‌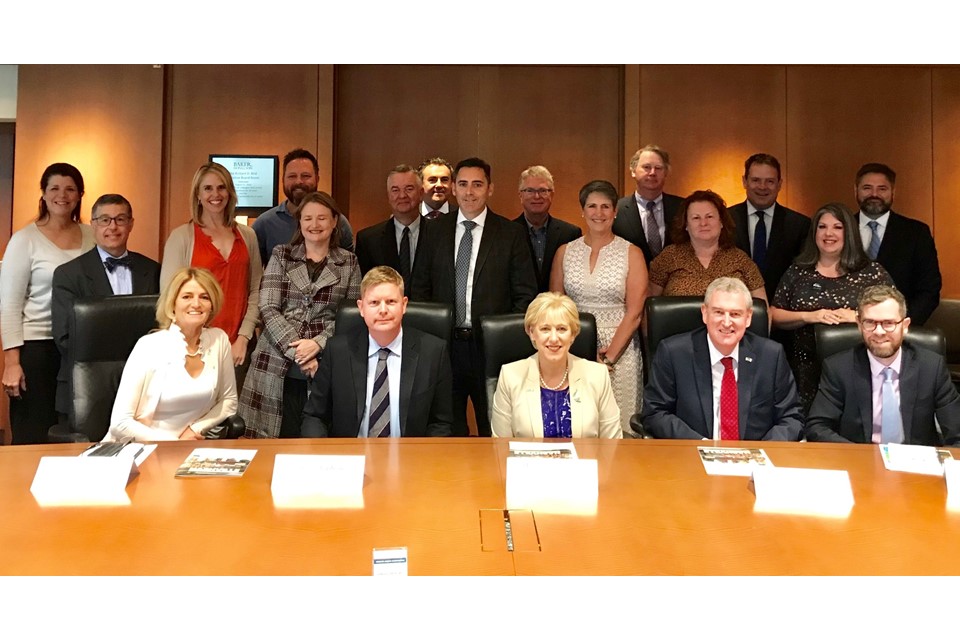 The Minister also met separately with executives from Tennessee's advanced manufacturing sector and several Irish firms who are interested in deepening their engagement in this sector in Tennessee.
Minister Humphreys also met with Lonely Planet and LP Building Solutions. Lonely Plant has a European hub in Dublin and LP Building Solutions have a growing presence in Monaghan.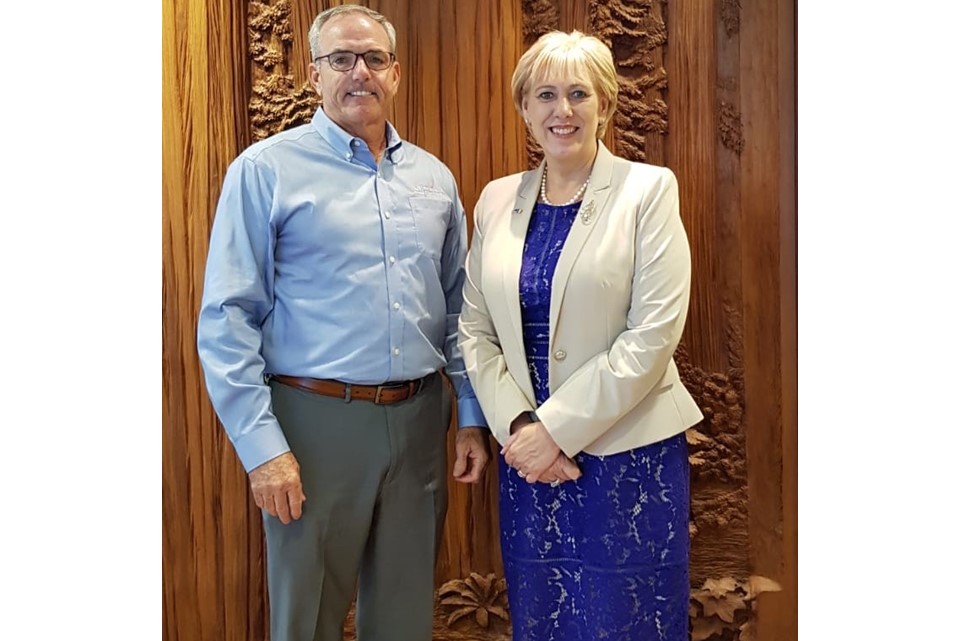 Minister Humphreys was delighted to meet Mike Sims, SVP Corporate Marketing & Business Development at LP Building Solutions
On September 7, Minister Humphreys's programme traced Ireland's striking heritage and cultural ties with Tennessee. This included a visit with Stuart R Gordon, Pastor of First Presbyterian Nashville and local historians to discuss the Scots Irish heritage connections between Ireland Tennessee. The father of the Presbyterian faith in the U.S., Francis Makemie, came from Donegal while the first Pastor in the Nashville area, Thomas Brown Craighhead, was of Ulster stock.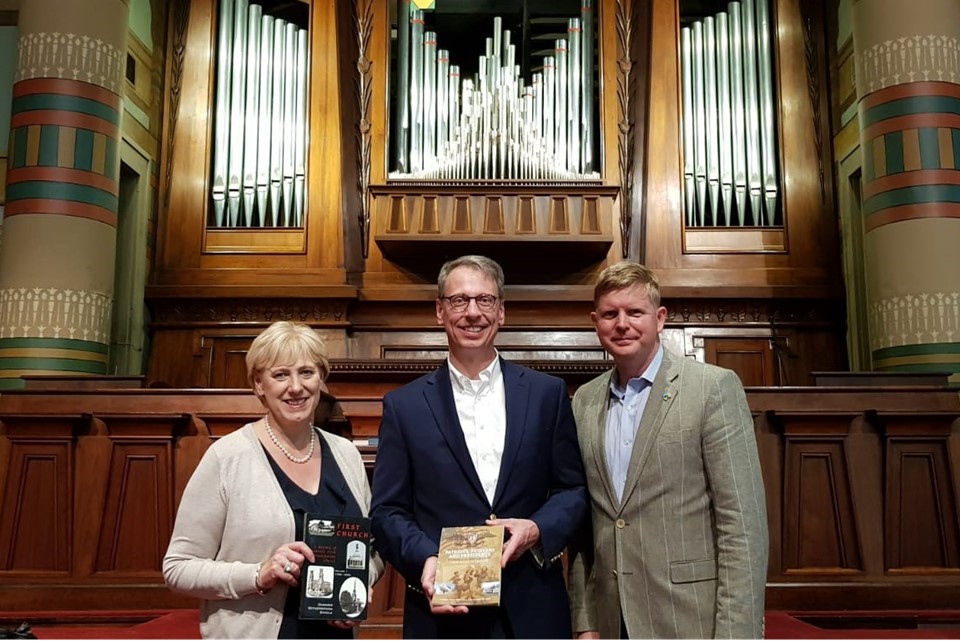 Minister Humphreys and Consul General Stephens with Stuart R. Gordon, Pastor of the First Presbyterian Church of Nashville
Minister Humphreys attended Nashville's world famous Grand Ole Opry on September 7, meeting several musicians with Irish heritage, including Patrick McAvinue, whose family have links with Cootehill, Co. Cavan. Minister Humphreys was delighted to have the opportunity to explore the Irish roots of country music with Patrick and the other musicians.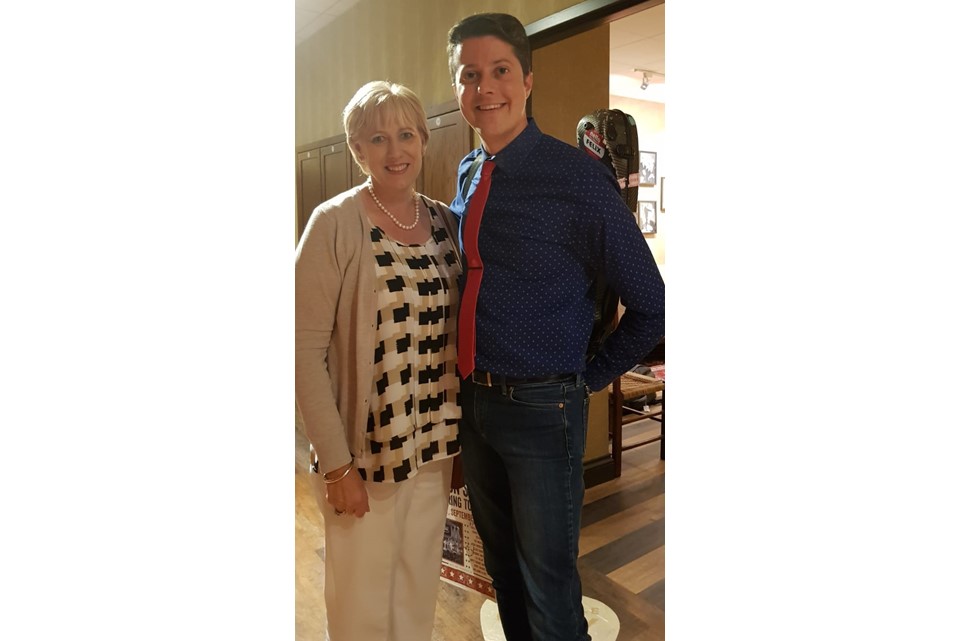 Minister Humphreys with Patrick McAvinue, whose family have links with Cootehill, Co. Cavan. Patrick is a hugely talented young fiddle player who is becoming increasingly famous on Nashville's bluegrass scene.