November 2019 Newsletter
News
11 November 2019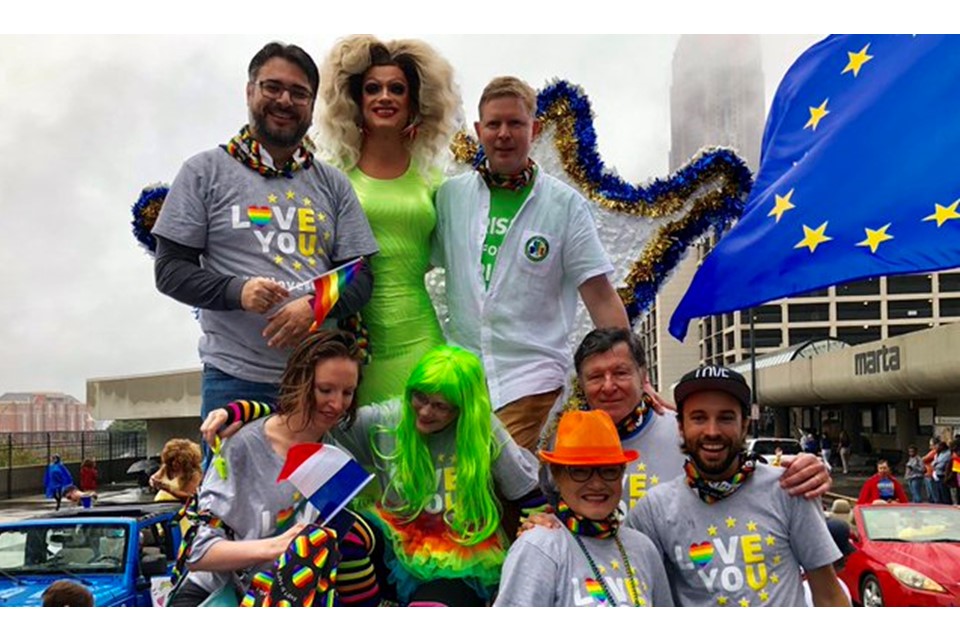 Panti Bliss and the EU Consul Generals in the first ever EU float in the 2019 Atlanta Pride Parade.
Catch up on the latest news and events from the Consulate General of Ireland in our monthly newsletter available here. It was a great privilege to host Rory O'Neill/Panti Bliss here in Atlanta for Pride. Panti was the star of the European Union float, a first for the Atlanta Pride Parade.

We joined with the Consulates General of Belgium, France, Germany, Greece and the Netherlands in expressing support for LGBTI+ rights, condemning discrimination and celebrating diversity in the 49th Atlanta Pride Parade on Sunday 13 October.

A particular thanks to our Irish community who turned out and made a big impact in the Parade, despite the rather Irish weather we experienced on the day.
To receive our latest news and notifications regarding upcoming events straight to your inbox, fill in this form.