Looking Forward to St. Patrick's Day
News
13 March 2019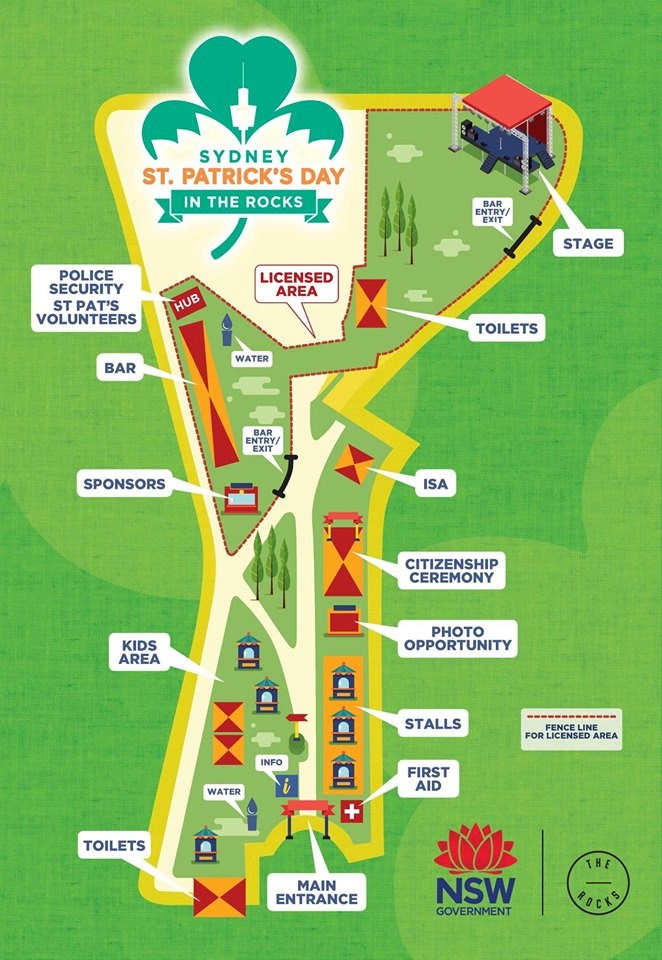 We are only days away from St. Patrick's Day and the excitement around the community is palpable. It is fantastic to see the celebration head to the Rocks for family-friendly festivities that will include a parade, music, and entertainment.
The parade route runs from First Fleet Park to Dawes Point Park (maps below) and is scheduled to start at 1100 on Sunday, 17 March. The Sydney St. Patrick's Day Organisation have more information about the day on their website here - https://www.sydneystpatricksday.com/
Of course, many community groups will be holding events and celebrations to mark the occasion and the Consulate would like to wish everyone all the best for the St Patrick's Day period!