The Irish Consulate at Sydney Mardi Gras
News
18 February 2018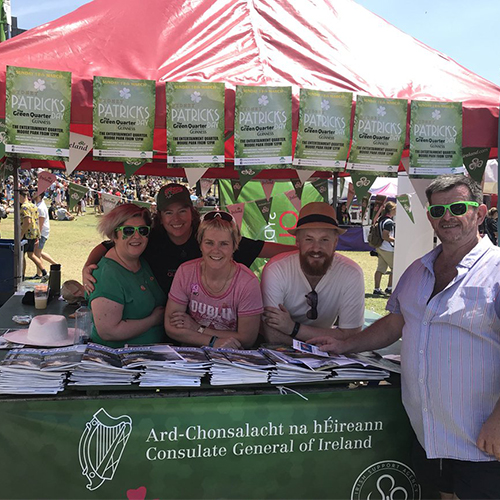 For the first time, the Consulate took part in Mardi Gras Fair Day on 18th February at Victoria Park. We were joined on the day by our friends from Sydney Queer Irish, the Irish Support Agency and the Sydney St. Patrick's Day Organisation and supported by Tourism Ireland.
The Consulate was also pleased to again support this year's Mardi Gras Film Festival. The Irish documentary "The 34th" was shown as part of the programme and one of the film's participants, Orla Howard, took part in a Q&A session after the screening with local state politician Alex Greenwich.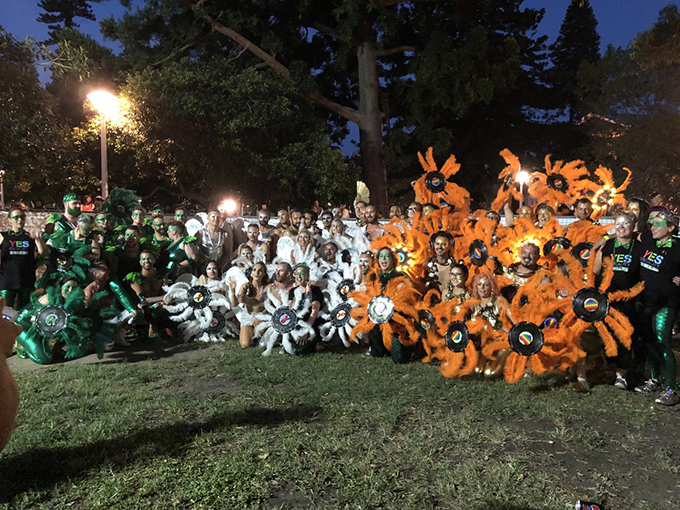 On 3rd March, Sydney Queer Irish took part in the 40th Anniversary Sydney Gay and Lesbian Mardi Gras parade. Over 80 SQI members took part in the float which marked the last 40 years of LGBQTI history in Ireland.
The Consulate is delighted to support the float and Sydney Queer Irish through the Emigrant Support Programme.
For more information on Sydney Queer Irish, including on how to get involved in next year's parade, please contact SQI at https://www.facebook.com/SQIrish/