A summer of Irish music in Croatia
News
30 July 2019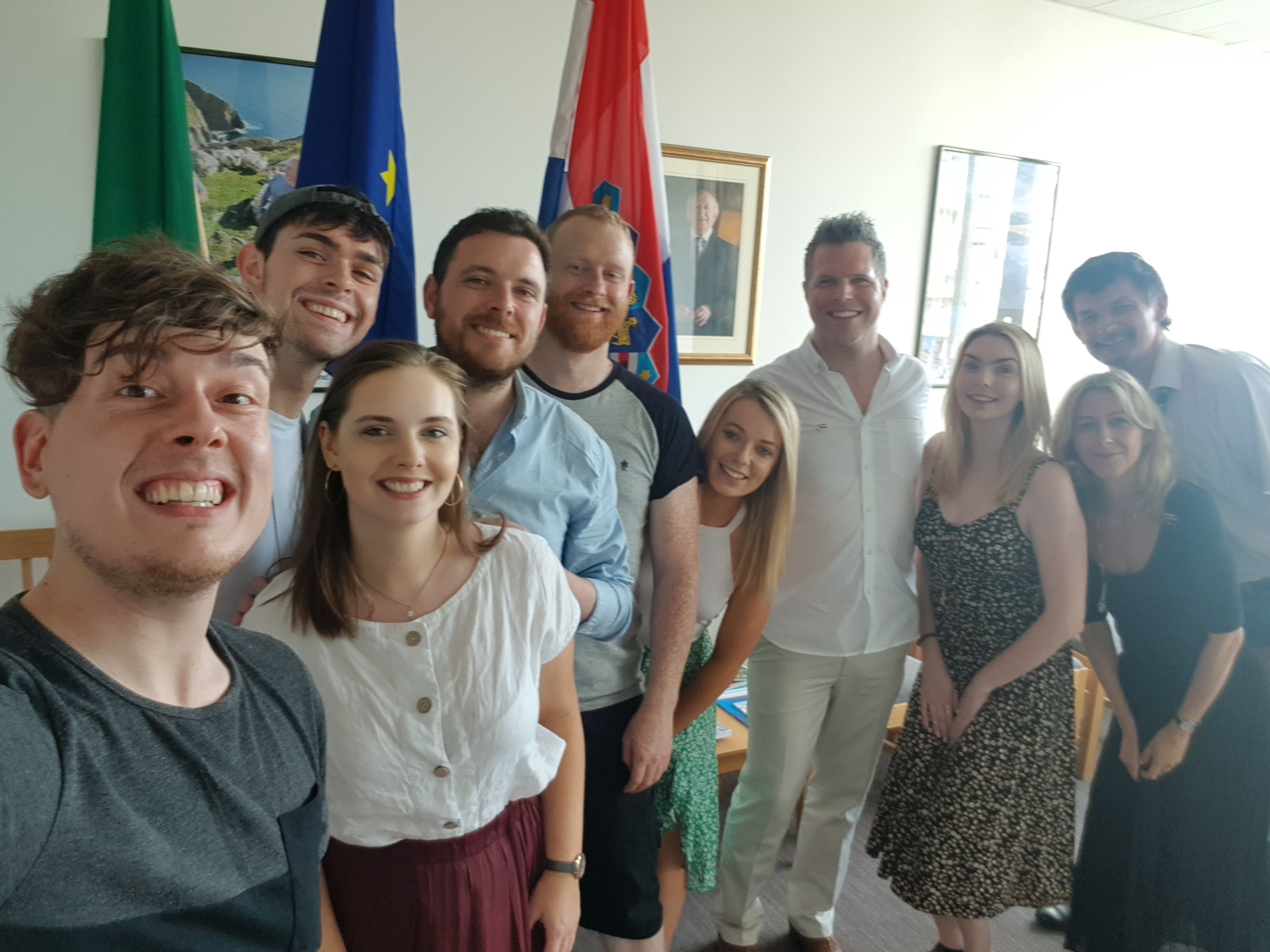 Irish music artists are enjoying the summer of 2019 in Croatia.
This summer, Croatian audiences have been treated to a number of musical events with an Irish flavor. Irish music, of course, has many flavours and they have been well-represented by the a cappella group Ardú, the blues singer Mary Coughlan and electronic pop artist Róisín Murphy.
Ardú started its European tour in Croatia and held a number of concerts in various places across the country -- both inland and on the coast. The six-member group -- which also features a Croatian singer -- started things off with a concert on 12 July in the City of Zadar. Their second concert took place on the following night in the capital of Zagreb. The Slavonian town of Daruvar hosted Ardú on 14 July. Daruvar was a special stop on the tour because Filip Klubička of Ardú is from this town! In all three cities, Ardú was joined by Croatian groups. On the 15th of the month, the three women and three men team came to the Embassy where they were received by our charge d'áffaires Fearghal Ó Maolagáín. Since Fearghal has an affinity for music, it was inevitable that a impromptu concert broke out in the Embassy! We're certain that it was enjoyed by our neighbours in the building.
Fearghal was also involved in the concerts held by the Mary Coughlan Trio! The legend of Irish music, Mary Coughlan, kicked off the 13th annual Etno Jazz Festival in the City of Karlovac on 19 July. The concert took place in the Dubovac Castle, which was owned by the Irishman Count Laval Nugent in the 19th century. A packed house enjoyed the singing talents of both Mary Coughlan and Fearghal. Fearghal even showed that he knew how to handle musical instruments. It was a memorable evening for everyone involved. Two nights laters, Fearghal was invited to join Mary Coughlan for her concert in Novi Vinodolski on the Croatian Coast.
Mary Coughlan performs in Karlovac
This week, another Irish legend, Róisín Murphy will perform at the Rovinj Summer Music Festival. The concert is scheduled for Friday, 2 August, and there is little doubt that this will be one of the highlights of the summer season in this Istrian town.
Given the fact that a Rory Gallagher tribute takes place in Zagreb every March, it is obvious that all of many Irish music flavors are enjoyed here by Croatians, the Irish living here and tourists that come during the summer. We look forward to even more Irish acts in 2020 when Rijeka and Galway are the European Capitals of Culture 2020. Perhaps U2 will hold another concert here and not just vacation on the coast!
Visit the Embassy of Ireland, Croatia on Facebook