Bloomsday in Zagreb, 2021
News
16 June 2021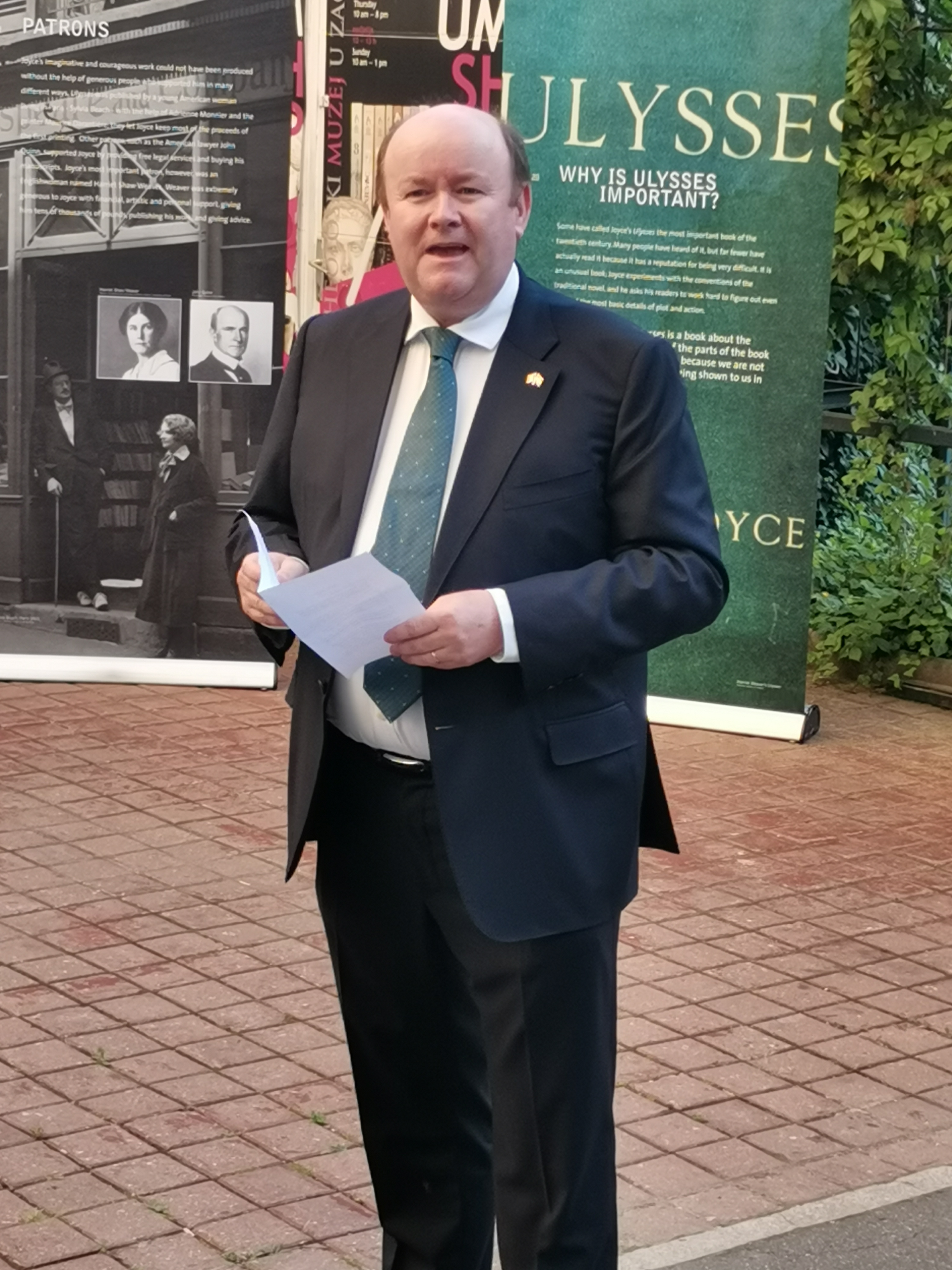 Ambassador Dowling welcoming guests to the James Joyce Exhibition
This year to mark Bloomsday, on 16 June the Embassy hosted a James Joyce exhibition in the courtyard of the Archaeological Museum in Zagreb.

The exhibition follows the life of James Joyce, including his time spent in Pula here in Croatia with Nora Barnacle in 1904. Ambassador Dowling welcomed guests with a short speech on the origins of the Bloomsday festival that has now become a world-wide celebration of Ulysses and Joyce's works. He then introduced the founder of Bloomsday Croatia in Pula and friend of the Embassy Igor Jurliji, who read an excerpt from Ulysses.

We were joined by members of the Irish community, friends of Ireland, members of the Sabor, the Ministry of Foreign and European Affairs and the English faculty of the University of Zagreb. While our guests explored the exhibition musicians Patrick Walker and Hrvoje Sudar played the violin and guitar.

Bloomsday Croatia marked its 10th anniversary in 2021 and while the festival did not take place this year due to health situation we hope to celebrate in a bigger way in 2022 to mark the centenary of Ulysses.

The Embassy also featured a number of readings from Ulysses by our Croatian friends on our social media pages throughout the day and donated copies of Ulysses, Portrait of a Young Artist and Dubliners as part of the #BloomsdayGiveaway to libraries across the country.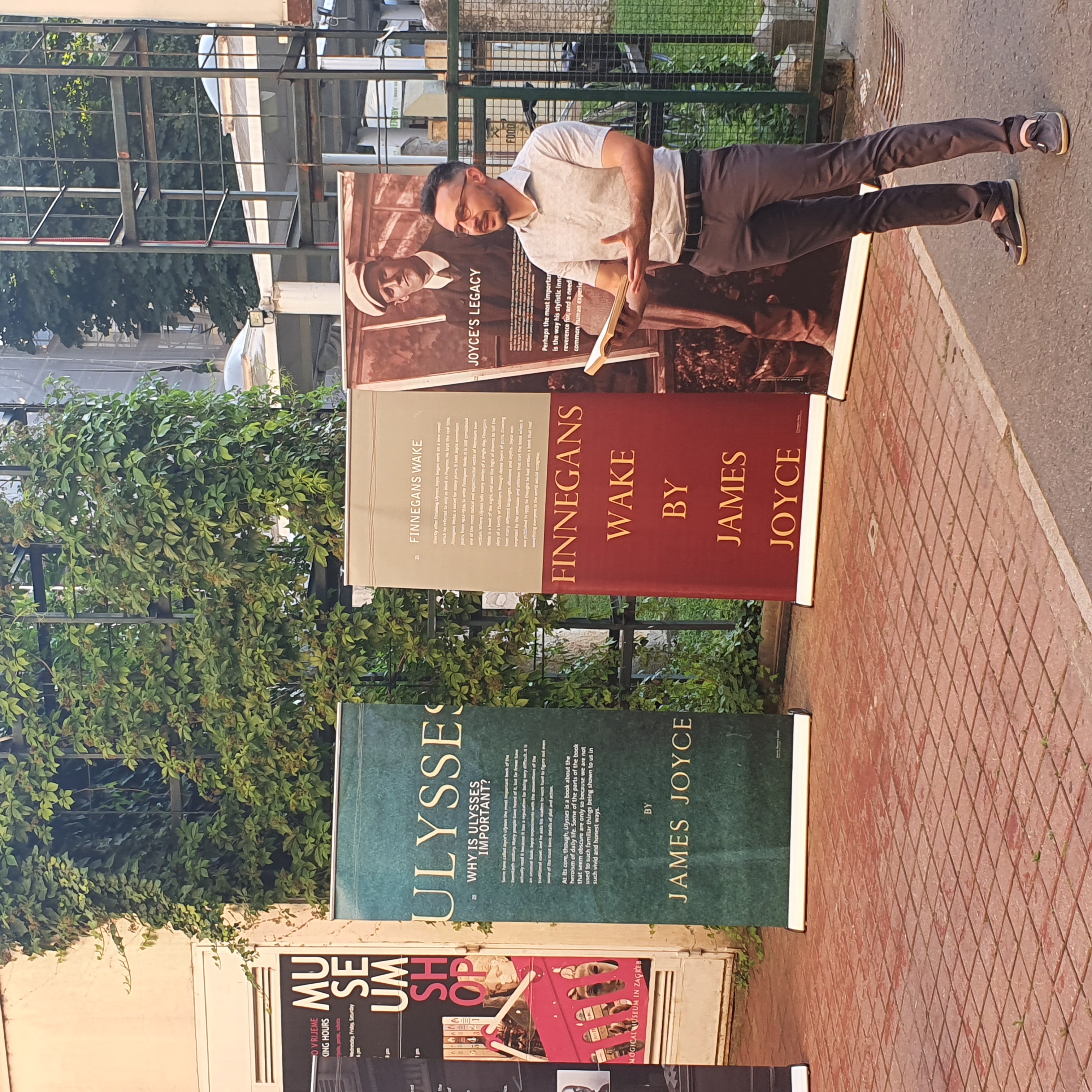 Igor Jurliji reading from Ulysses