Literature Night 2019
News
09 May 2019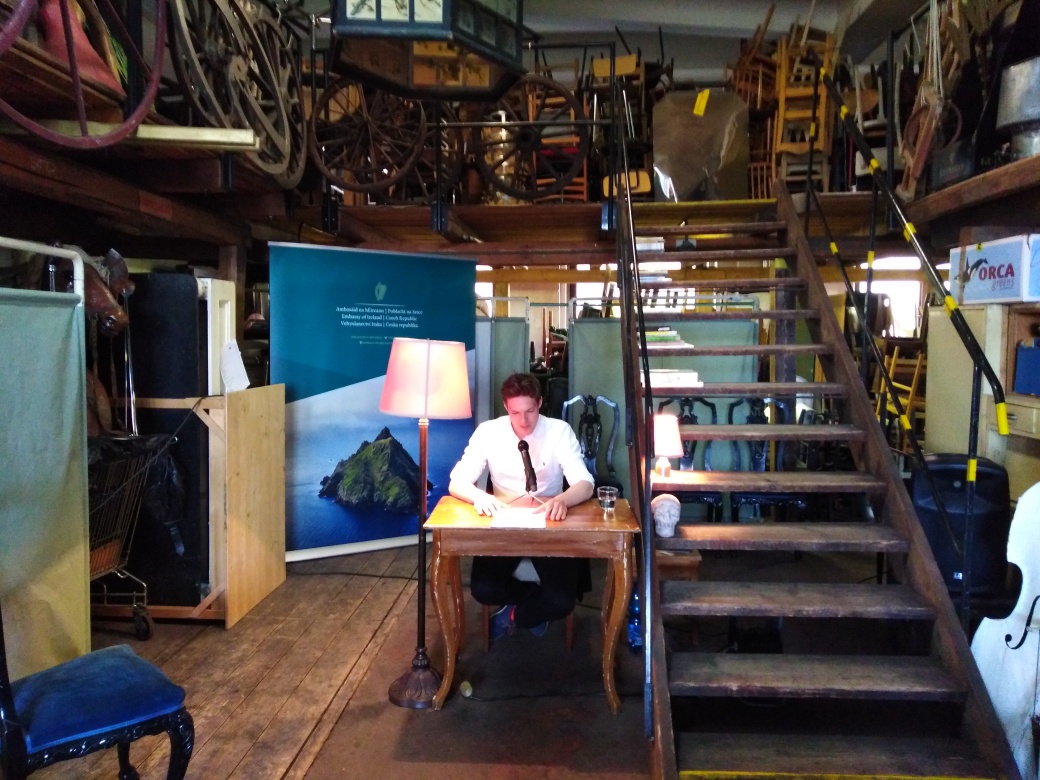 Literature Night 2019
Contemporary authors, unusual venues and well known personalities: this is the face of a series of public readings - Literature Night. Every year, Literature Night is held on the eve of the largest book fair in the country - Book World Prague- and this year it took place in Prague and many other Czech and foreign cities on May 9, 2019.
Ireland was presented by Benjamin Black's Prague Nights. The Czech Translation called Zkrotit vlka was read by Jiří Suchý.
The author of the book John Banville attended the Book World event on May 9 and 10 and was the guest of honour at a luncheon hosted by the Ambassador.