Ireland In Frame 2021
Event
16 September 2021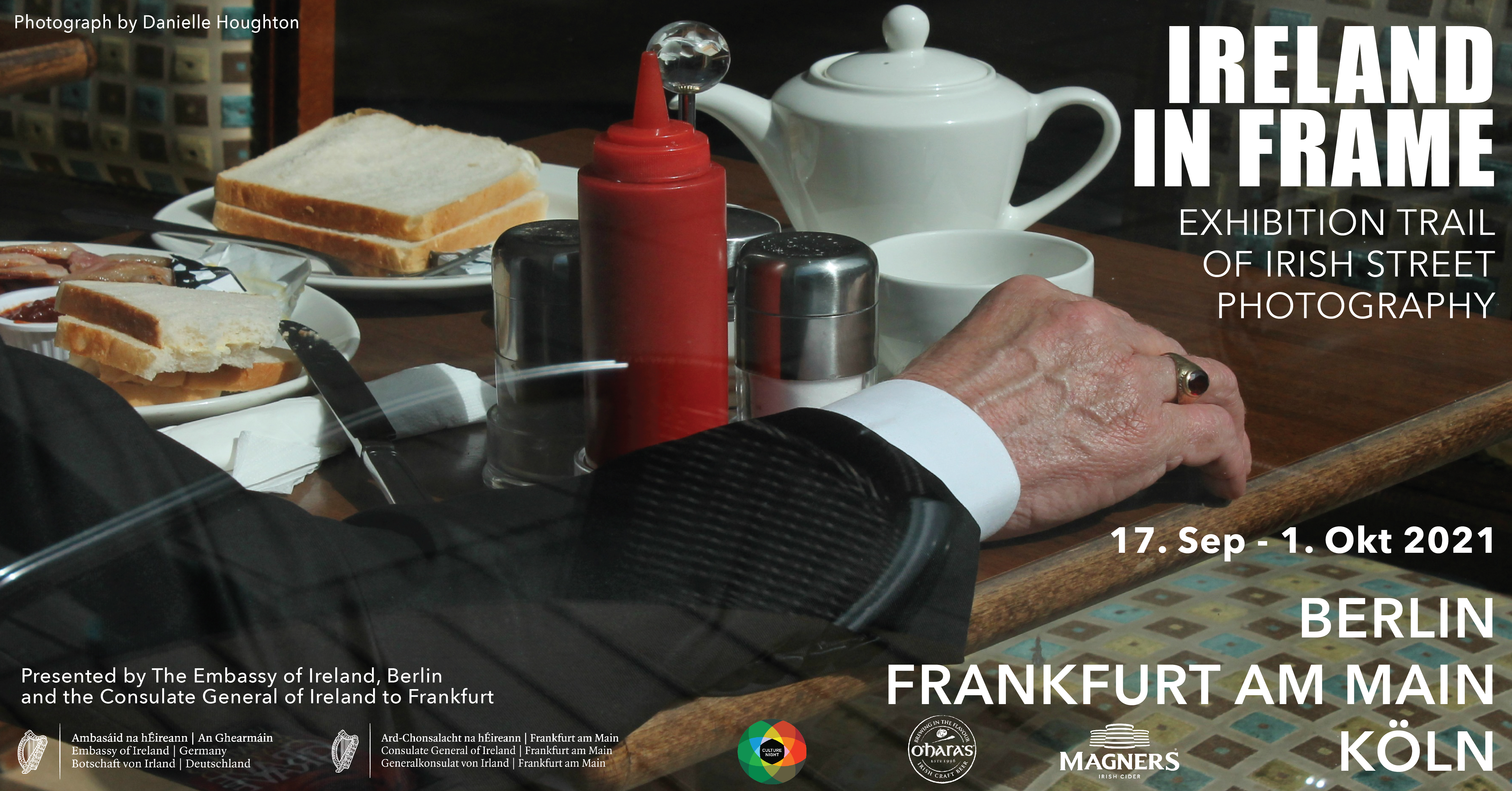 Photograph by Danielle Houghton
The exhibition will return to Berlin - and for the first time - visit Frankfurt and Cologne.
Featuring photographic series from Linda Brownlee and Danielle Houghton and Terry McAuliffe and Brendan Ó Sé with a focus on the city of Cork, the exhibition is a selection of illustrative, candid photographs that depict the complexity and richness of real life across the island of Ireland.
The exhibition trail will be visible from the streets, displayed in large high resolution screens in the windows of bars and restaurants across the city. Attendees can register for an exhibition trail card, which will grant them complimentary drinks from the exhibition sponsors Magners and O'Hara's.
Opening on the 17th of September, as part of Ireland's Culture Night, with a hybrid event featuring a Q+A with the artists, live at the Embassy of Ireland in Berlin, as well as special events at the participating venues in Berlin, Frankfurt and Cologne, the exhibition will run for two weeks until the 1st of October.
Join us here for the launch event at 19:15 CET.
For more information visit www.irelandinframe.com
The exhibition will take place in:
Berlin:
Dalriata, Winsstraße 32, 10405 Berlin
Misirlou, Dunckerstraße 10, 10437 Berlin
Bad Fish, Stargarder Str. 14, 10437 Berlin
Bad Fish Barber, Krossener Str. 18, 10245 Berlin
Crazy Bastard Sauce, Weserstr. 168, 12045 Berlin
Frankfurt am Main:
Baile Bar, Darmstädter Landstraße 9, 60594 Frankfurt am Main
Irish Pub Bornheim, Berger Straße 255, 60385 Frankfurt am Main
Cologne:
Galerie Lichtblick, Steinbergerstr 21, 50733 Cologne
We look forward to you joining us and enjoying the trail.