Irish Friday Club January 2020
News
06 January 2020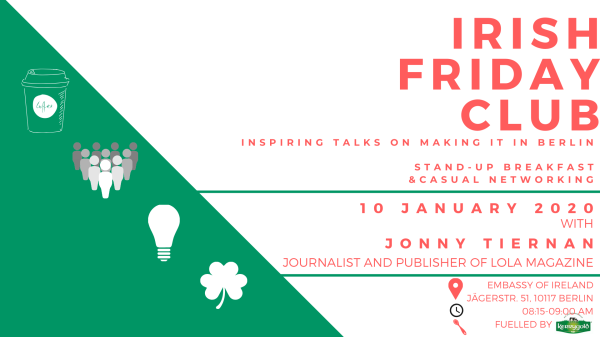 Irish Friday Club January 2020
Jonny Tiernan
Publisher and Editor-in-Chief of LOLA Magazine
Our networking breakfast on Friday 10 January 2020, saw guest speaker Jonny Tiernan, a journalist from Belfast, Northern Ireland speak of his life and times to date in his adopted city of Berlin.
The publisher and Editor-in-Chief of LOLA Magazine, an English-language cultural magazine about the people and stories that make Berlin unique, Jonny spoke of how he is targetting LOLA to promote the best of Berlin's diverse culture, through focusing its articles on music, art and human interest stories. LOLA places a special emphasis on stories with a strong social value.
With seven print issues of LOLA magazine printed to date, each issue features a prominent Berlin figure as the cover star, such as artists like Nils Frahm, Peaches and Moderat. Jonny spoke of how, alongside these bigger names, LOLA runs stories on lesser-known heroes from the city, for example Herbert Schmidt, the Frisbee Jesus of Görlitzer Park or Robot Bennett, the 70-year-old techno DJ on a mission. Jonny even opened up and told the audience about his two dogs, one of which is an adorable rescue-dog named "Bean" who is toothless and on medication-for-life but who is genuinely adorable.
Jonny spoke of his love for Berlin, his work here and vision for the future of LOLA magazine. It was a really great morning, full of informative insights and fun facts delivered in a very cheerful and friendly manner.
We thank you Jonny for making it a great start to our day.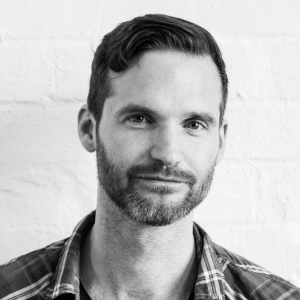 ‌‌