Irish Friday Club on 10 December with Hannah Barkhoff
Event
02 December 2021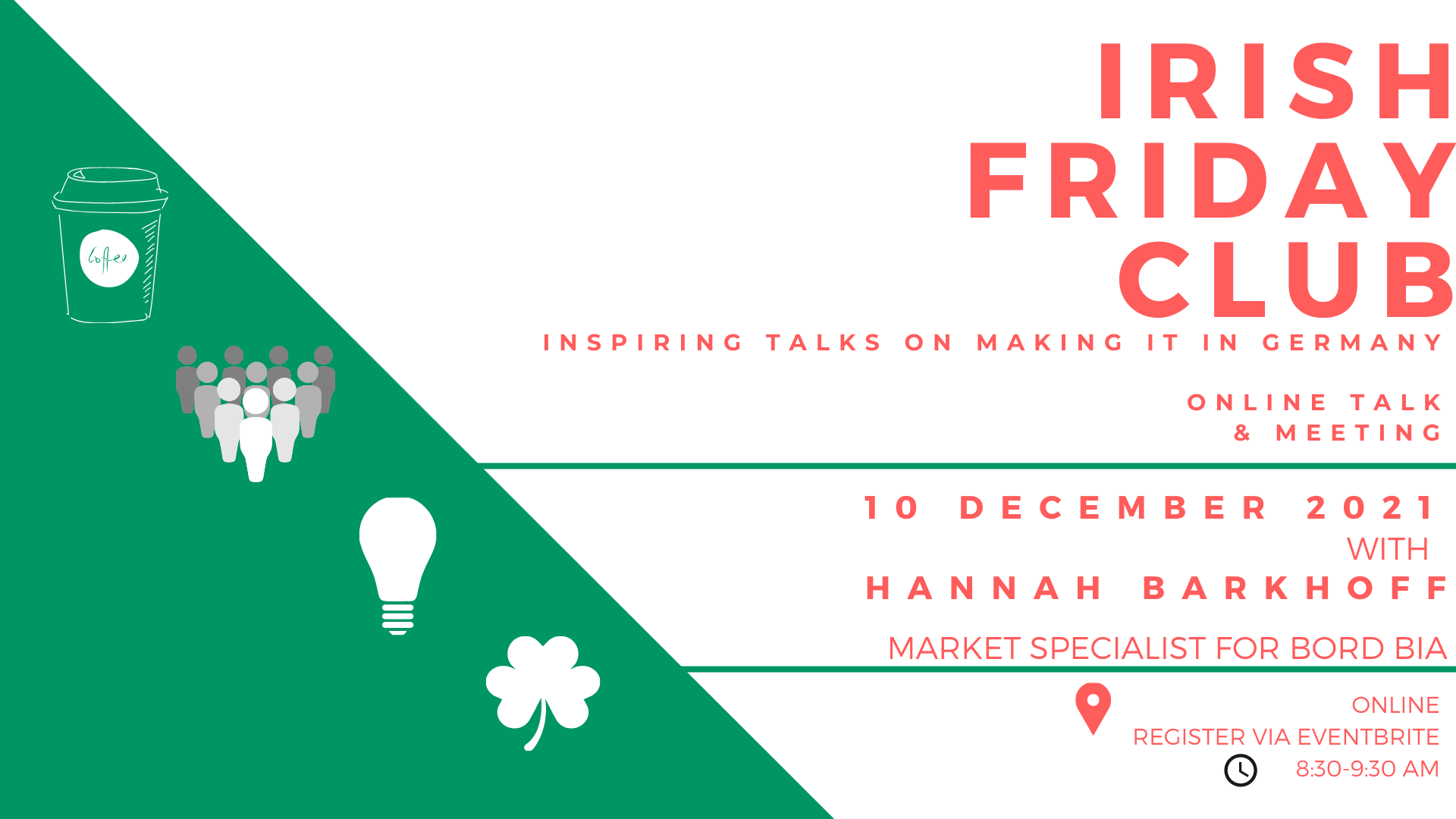 At our Irish Friday Club on 10 December we welcomed Hannah Barkhoff, market specialist with Bord Bia. Hannah spoke about her work promoting Irish food and produce in Germany, Austria and Switzerland.
Speaking to an audience who were keen to learn about her work and as to how Irish food & drinks are promoted in the German speaking regions, Hannah detailed how as part of the Bord Bia team, she tailors the messaging for the specifics of the market, undertakes various promotional campaigns with well-known figures in market highlighting the sustainable and organic farming practiced in Ireland. Hannah also outlined the manner in which Bord Bia counteracted and mitigated the effects of the Covid pandemic and of Brexit on the supply and delivery as well as the demand for, Irish produce.
We will soon post a video of Hannah's full session on this page so be sure to come back again soon.
About Hannah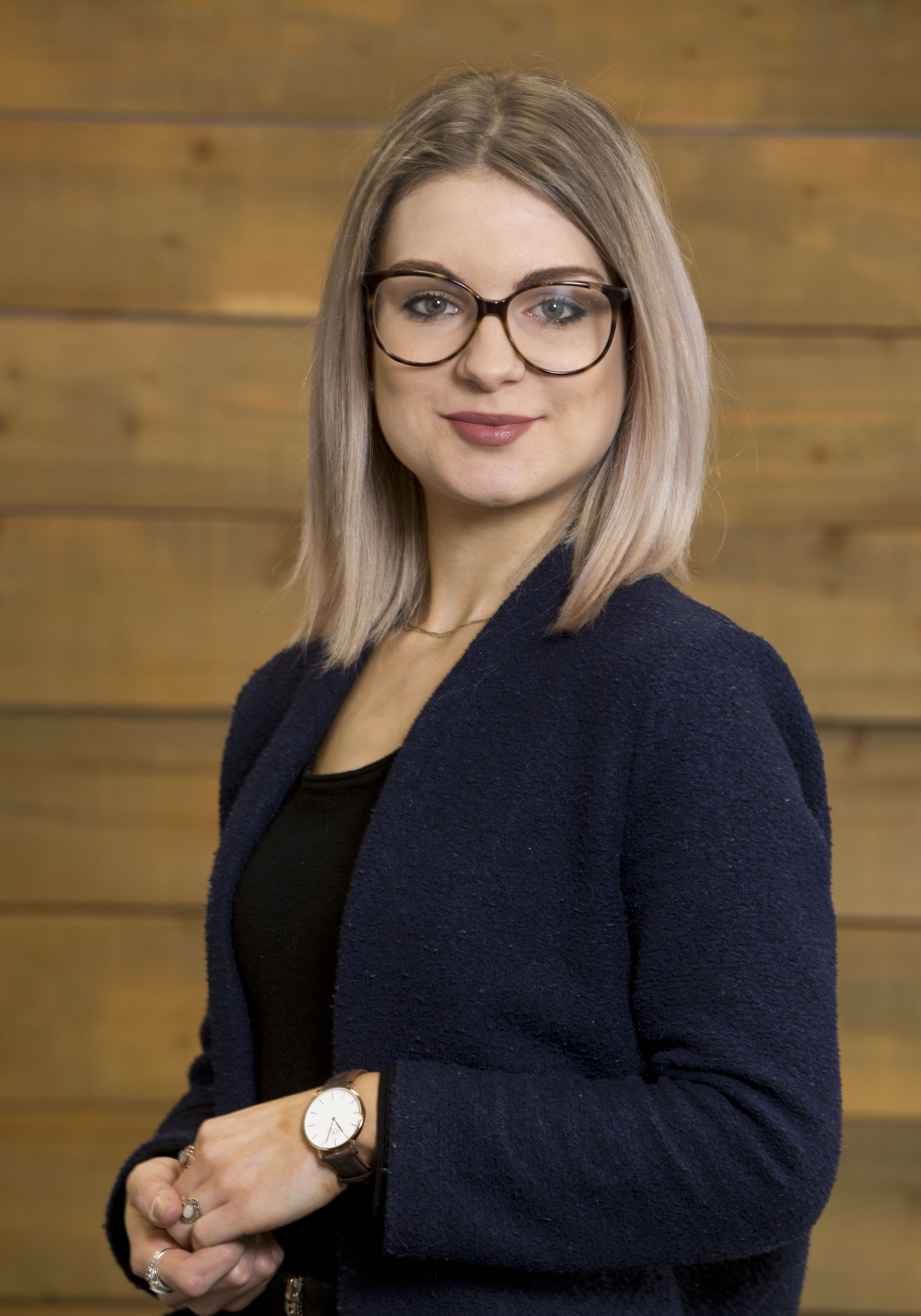 Hannah Barkhoff, Market Specialist with Bord Bia Düsseldorf looks after the categories of Irish beef and lamb for the Irish semi-state agency in the D-A-CH region. Within this, Hannah is responsible for trade relationships, new business opportunities as well as the IrishBeef.de and IrishLamb.de campaigns in the German speaking markets.
Born in Switzerland, half German and raised in Dublin, Ireland, Hannah brings with her, 8+ years of experience in the international food & beverage industry working both in Ireland and in Germany. Building on her academic education in International Hospitality Management and Global Business Development, Hannah has a strong track record in the food and beverage industry, having held positions across marketing, business development and brand management as well as in the kitchen itself as head pastry chef.
She combines broad expertise in the food and drink industry with cross-cultural competence – now bringing finest Irish produce into the D-A-CH markets.