Recording of Irish Friday Club on 11 February with Margaret Haverty
Event
04 March 2022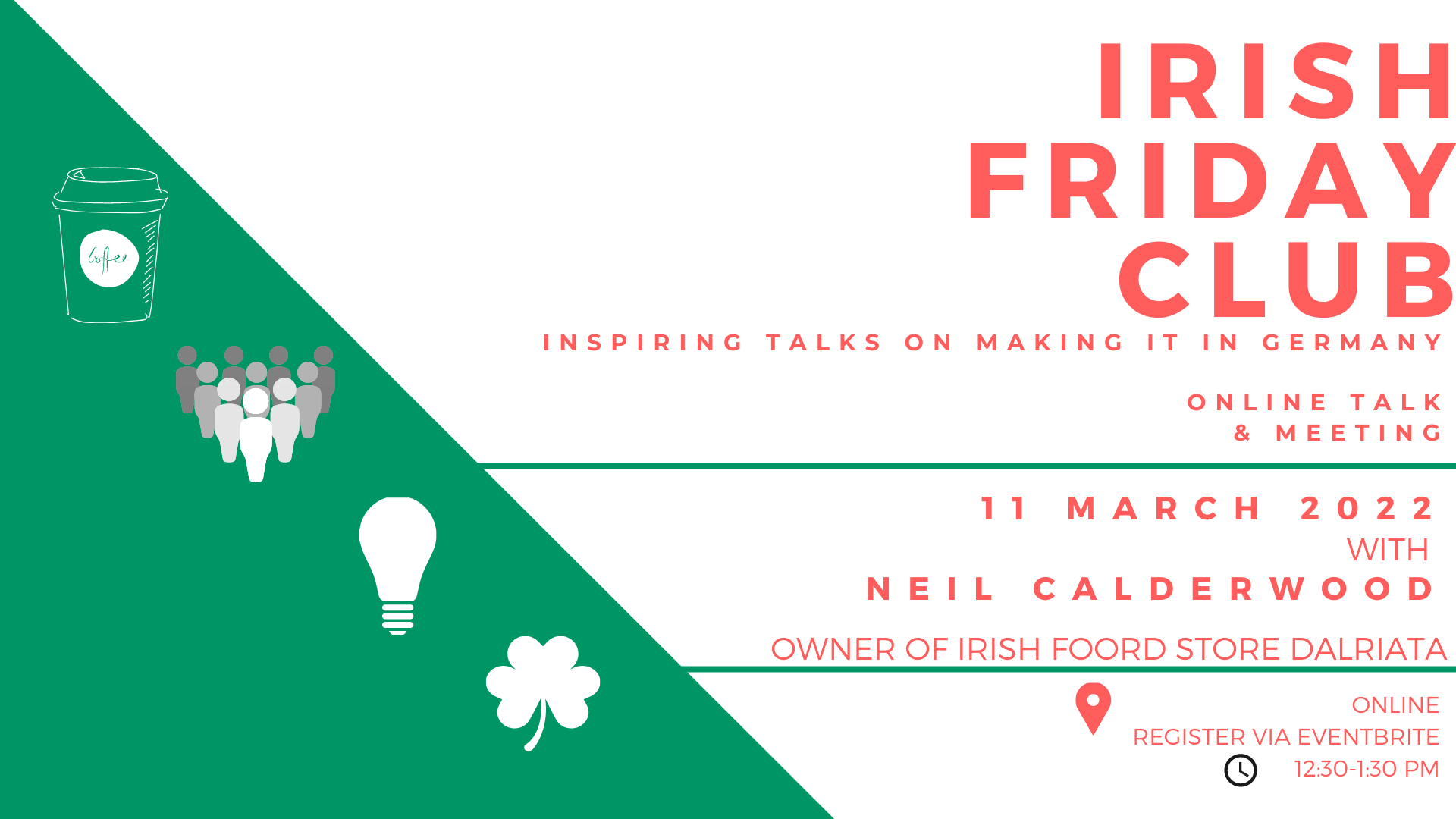 The Embassy had the honour of welcoming Margaret Haverty as invited speaker for the Irish Friday Club on 11 February 2022. Margaret Haverty is a PhD student of Historical and Cultural Anthropology at the University of Tübingen. In her research she focuses on the experiences of Irish emigrants in Germany - in particular during the COVID-19 pandemic. She also addressed questions of Irishness and transnational connections among the Irish diaspora in her talk, and she took a number of questions from an active audience.
Click on the YouTube video link below to watch the recording of the entire event.
------------------------------------------------------------------------------------------
Die Botschaft hatte die Ehre, Margaret Haverty als Gastrednerin für den Irish Friday Club am 11. Februar 2022 begrüßen zu dürfen. Margaret Haverty ist Doktorandin der Historischen und Kulturellen Anthropologie an der Universität Tübingen. In ihrer Forschung beschäftigt sie sich mit den Erfahrungen irischer Auswanderer in Deutschland - insbesondere während der COVID-19-Pandemie. In ihrem Vortrag ging sie auch auf Fragen des Irischseins und der transnationalen Verbindungen in der irischen Diaspora ein und sie beantwortete eine Reihe von Fragen von einem aktiven Publikum.
Klicken Sie auf den YouTube-Link, um die Aufzeichnung der gesamten Veranstaltung anzusehen.