Travel advisory update - January 2021
News
07 January 2021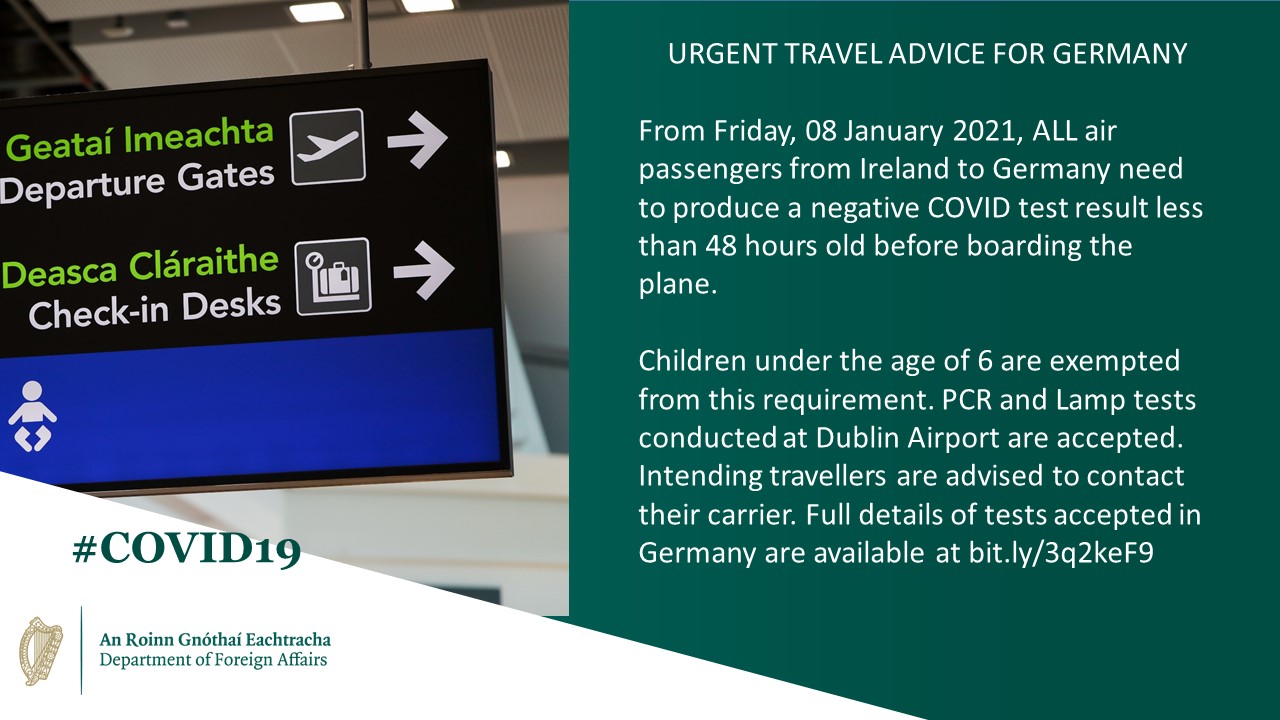 Update to travel advice for Germany
Urgent Travel Advice For Germany - January 2021
From 00.00hrs on Friday, 08 January 2021, ALL air passengers from Ireland to Germany, with the exception of chilrden under the age of 6, are required to produce a negative Covid test result issued less than 48 hours before boarding the plane.
PCR and Lamp tests conducted at Dublin Airport are accepted.
Intending travellers are advised to contact their carrier.
Full details of tests accepted in Germany are available at bit.ly/3q2KeF9