"Poems in the City" project in Warsaw
News
07 June 2021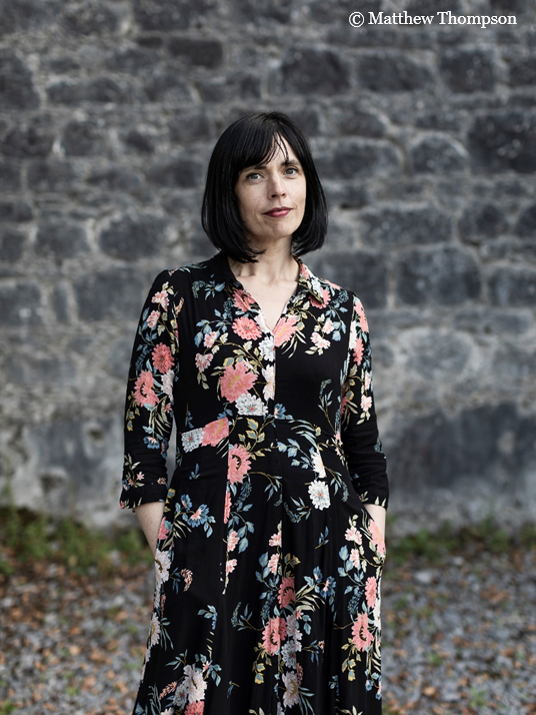 Doireann Ní Ghríofa represented Ireland in the 2021 edition.
The Embassy of Ireland has been involved in the Poems in the City project for many years now, alongside partners in EUNIC Warsaw.
The aim of this initiative is to bring European poetry to the urban space of Warsaw. This campaign is intended to reach out to those who do not read poetry on a regular basis, making poems available in many ordinary places, such as grocery stores, hairdressers, on the metro or at the bus stop, to be seen by everyone. Each edition has closed with a public reading where each of the poems can be experienced in person, both in Polish and in the original language.
In 2020 and 2021, the project has largely moved to a virtual space and although we have had fewer opportunities to meet in person, the project has reached an increasing number of readers and poetry lovers, through websites, social media channels and applications such as Spotify.
The Embassy has had the great pleasure to invite some of the most outstanding Irish poets to participate in this event, including Seamus Heaney, Nuala Ní Dhomhnaill, Paula Meehan, Michael Longley, Sinéad Morrissey and many more.
In 2021, we are delighted to showcase Irish poet Doireann Ní Ghríofa as part of the project, with her poem "Under the City, a Light in a Cave". This year's edition ran from 15 April to 15 May 2021.
A full transcript and recording of the poem can be found on the official project website here. You can also listen to the poem in both languages on Youtube and Spotify.