Embassy supports Moot Court hearings on Gender Based Violence
News
20 December 2018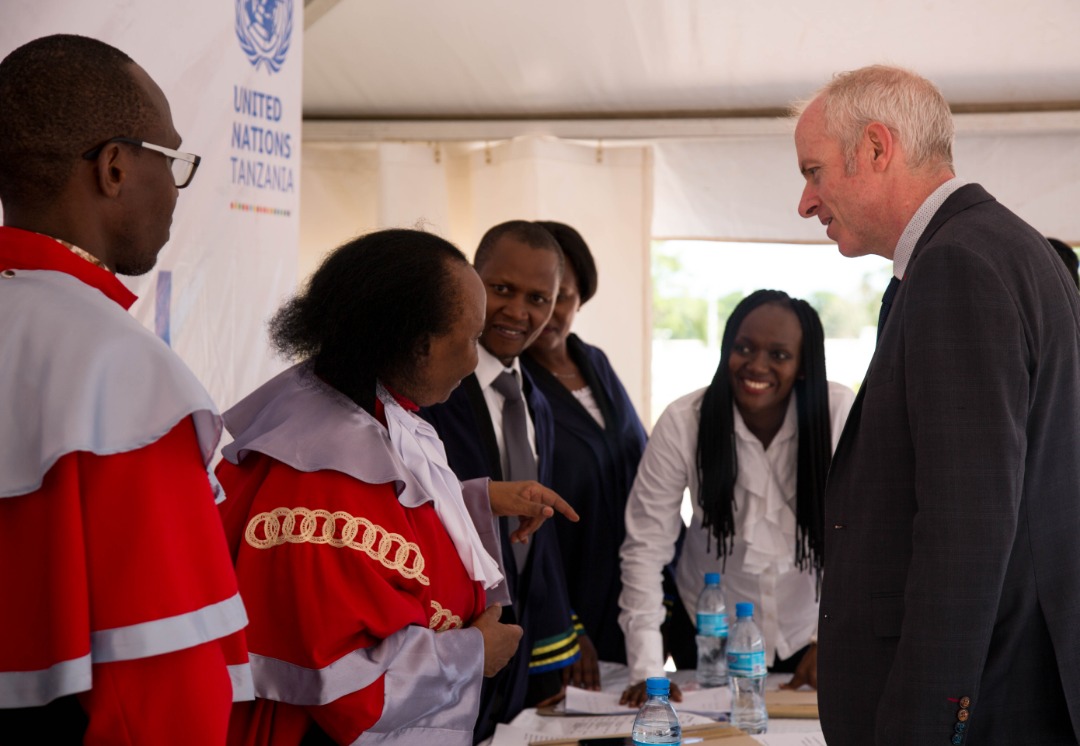 Across the world, the persistence of gender based violence impedes efforts to advance gender equality, women's empowerment and the delivery of the Sustainable Development Goals. In Tanzania the Demographic and Health Survey found that 40% of women have experienced physical violence and 20% have experienced sexual violence. There is also growing evidence that in Tanzania sextortion is becoming more common in workplaces, primary and secondary schools, health centres, higher learning institutions, and public service offices.
Holding perpetrators accountable for gender-based violence remains a challenge in Tanzania, due to ineffective investigations, and intimidation and discrimination towards survivors. In order to raise awareness among Tanzanians about the laws and procedures in addressing gender based violence cases, Irish Aid supported the organisation of four moot court hearings during this year's sixteen days of activism on ending violence against women in Tanzania (25 November – 10 December). The hearings were held in Dar es Salaam, Dodoma, Mwanza and Arusha
A moot court simulates a court hearing, in which participants analyse and debate a particular case. The hearings were organised by the Tanzania Women Lawyers Judges Association (TAWJA), together with the Tanzanian chapter of Women in Law and Development in Africa (WILDAF) and the MKUKI Gender Based Violence Coalition. The hearings focused on a case involving non-physical forms of coercion used to extort sexual favours – sextortion. In all four regions, the case was presented and judges made decision based on this case. Over 100 participants attended the Moot Court in Dar es Salaam, including students from Laws Schools, University lecturers, representatives from NGOs, media, and representatives from development partners. The case prompted a detailed discussion on whether the evidence presented was sufficient to convict the perpetrator. The events also generated media coverage and have contributed to a wider discussion on social media in Tanzania on the need to address sextortion issues in the country.
These events form part of the wider support by Irish Aid to address gender based violence in Tanzania. Under our Mission Strategy, Ireland is working to support initiatives and generate evidence on ways to protect and prevent women and girls from experiencing gender based violence. The programme approach is to promote transformative gender change through addressing social, cultural and structural factors that perpetuate gender based violence, andto create and promote a momentum for change.During 2018, the Mission disbursed over €1,400,000 to new programmes focused on gender based violence and/or gender equality.
Learn more about Ireland's development cooperation programme in Tanzania here: https://www.dfa.ie/irish-embassy/tanzania/our-role/development-programme-in-tanzania/