A great win for Limerick
News
19 August 2018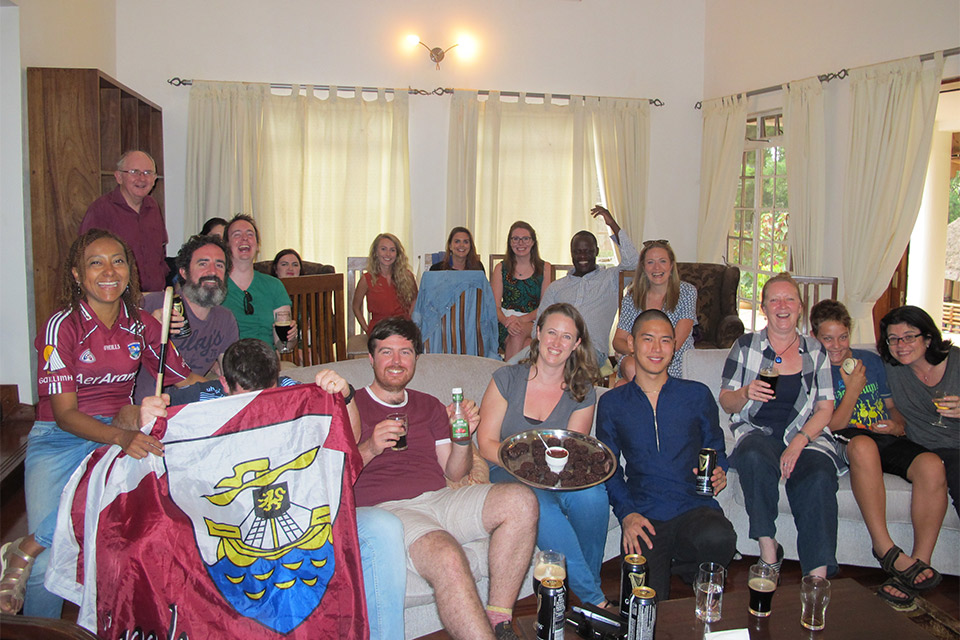 Members and friends of the Irish community gathered at the home of the Irish Ambassador to witness history, as Limerick claimed the Liam MacCarthy Cup after a long wait of 45 years.
Following an agonising last eight minutes of the game, the majority Galway crowd mourned the loss while the Limerick supporters revelled in the win.
The celebrations, commiserations, and any lingering homesickness, were helped by the generous helpings of Clonakilty Black Pudding, Ballymaloe relish, Barry's tea and Guinness all the way from Ireland.