Supporting Community Enterprise in Kampala
News
18 October 2018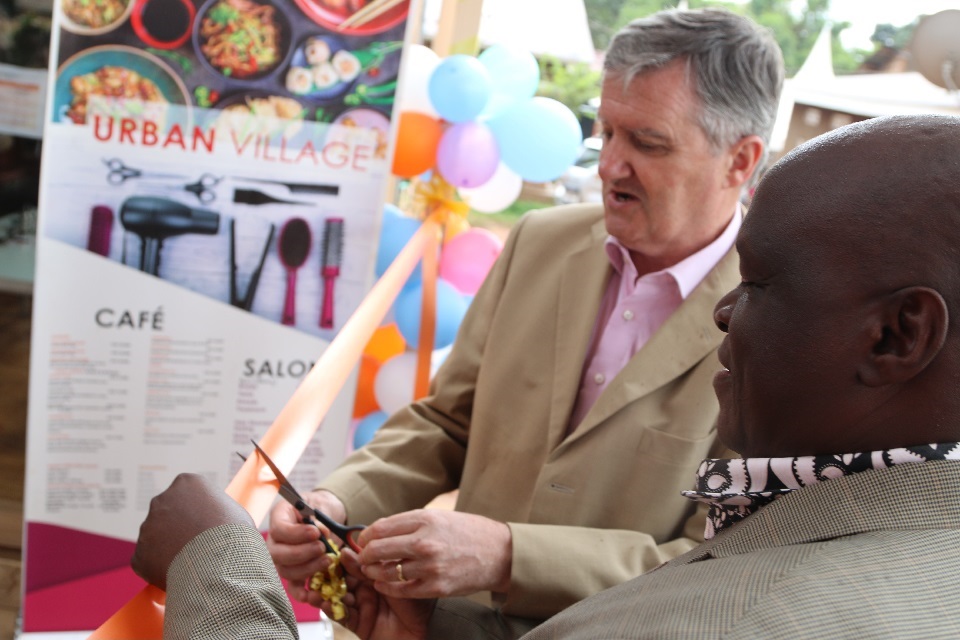 Ambassador William Carlos today launched the latest initiative of Irish funded NGO Nurture Africa – a café and salon staffed by the graduates of the vocational centre.
In the heart of Nansana, members of the community have spent the past year training at Nurture Africa, learning trades of catering, hairdressing, tailoring and computing, depending on their passion and interest. Now they have the opportunity to put their skills into use at the newly open Urban Village.
Already popular with the local community (Embassy driver William is a fan!) the café and salon will operate as a social enterprise, offering employment and essential skills training to local community members and providing a sustainable source of funding for Nurture Africa's programmes in primary health care, HIV/AIDS prevention and vocational education.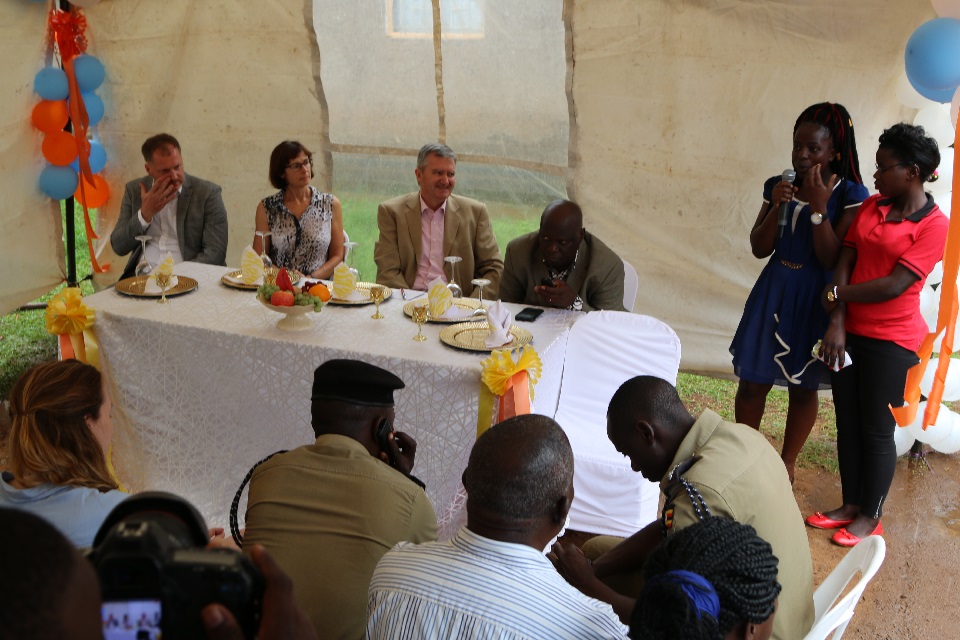 Speaking at the launch, graduate and employee Josephine shared a story of her excitement at the opportunity to be considered for training at Nurture Africa, her joy at now being an employee with a livelihood, and her hope that the skills she is gaining will lead to further opportunities.
On behalf of the Government of Ireland, Ambassador Carlos commended the incredible work being done by the staff of Nurture Africa, observing that the presence of the Resident District Commissioner, the Town Clerk, the LC1 Chairperson and the District Police Commander highlighted how valued the work of Nurture Africa is in the local community. Ambassador Carlos also praised the Irish volunteers who have supported Nurture Africa, noting that they are continuing a long and proud tradition of Irish support to Ugandan communities.
Nurture Africa is a recipient of the Irish Aid Civil Society Fund, receiving €390,000 in project funding in 2018.