20th Annual Commemoration of An Gorta Mór
News
29 August 2019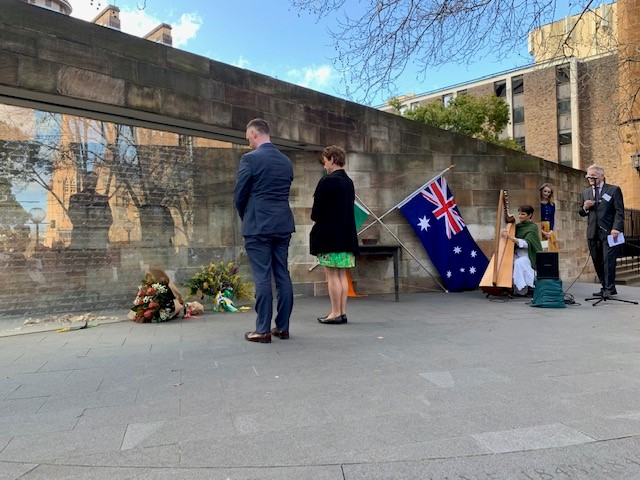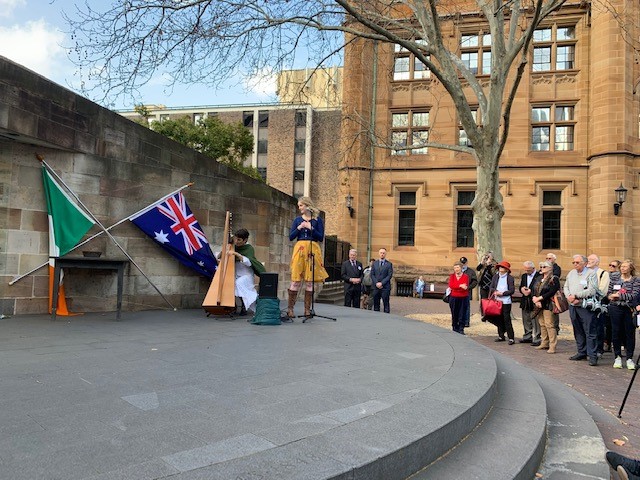 This year marked the 20th anniversary of the establishment in Sydney of the memorial to An Gorta Mór and the girls and young women who came from the workhouses of Ireland to Australia between 1848-1850.
Their resistance, resilience and determination to survive and build new lives in a new land is truly remarkable and the commemoration was a beautiful celebration of these founding mothers of modern Australia.
The work of the Great Irish Famine Commemoration Memorial Committee serves as a fantastic example of how we can translate our understanding of famine and forced migration into empathy and action for refugees today.
And they honour the legacy of the Irish orphan girls through their refugee scholarship and prize for students at Western Sydney University, supporting the young migrant women of today in their struggle to build better lives in a new land.
Thank you also to Sydney Living Museums for their wonderful care for the Memorial.
For more information about the Great Irish Famine Commemoration Memorial please visit their website:
https://irishfaminememorial.org/programs/