Brigid the Healer A celebration of music, poetry, the spoken word and dance
Event
19 January 2021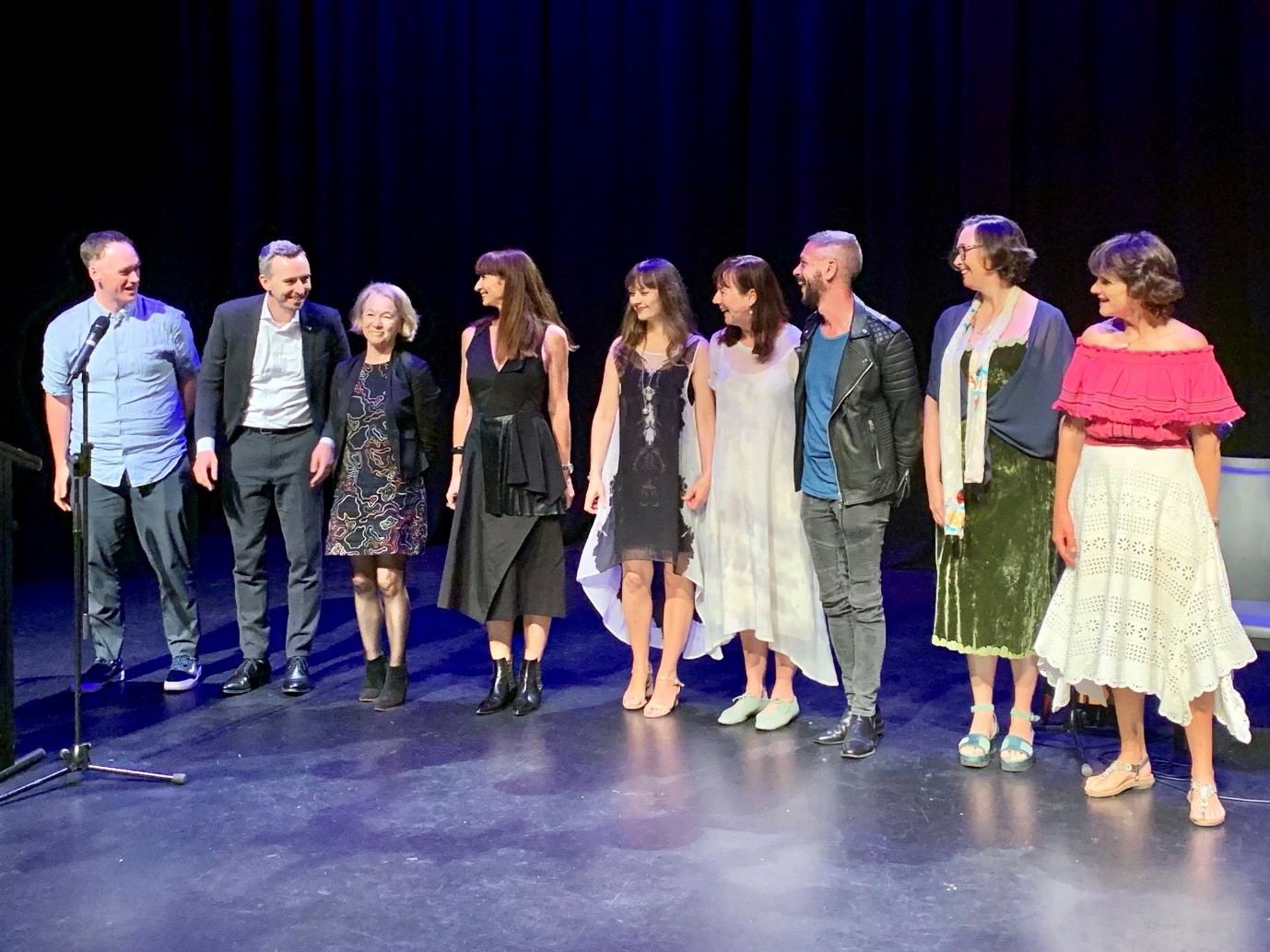 Brigid the Healer
A celebration of music, poetry, the spoken word and dance
Gaelic Club, Sydney, 5pm on 31st January
Casula Powerhouse Arts Centre, Liverpool, 2.30pm on 7th February
The Consulate General of Ireland and the Prankqueans bring you a cultural celebration of women and Irish Australian ties to mark St. Brigid's Day at the Gaelic Club and Casula Powerhouse Arts Centre.
A mythological pre-Christian Irish Goddess associated with Springtime, Brigid shares many attributes with Ireland's matriarchal Christian saint of the same name, particularly that of healing. There are ancient Brigid wells whose waters reputedly possess powerful healing properties in many places around Ireland.
Following a year of devastating bushfires and a global pandemic we will invoke the spirit of Brigid the Healer through music, song and literature as we celebrate the Irish and Australian capacity for overcoming adversity.
The Booker prize winning author Anna Burns's novel 'Milkman' employing Joycean stream of consciousness and evoking the world of those who survived the violent years of 'the troubles' in Northern Ireland will feature in this year's programme. The award winning Irish Australian poet Anne Casey will read a selection of her poetry that celebrates the healing power of nature and the strength to be found in female resilience. Writer Gabrielle Carey and harpist Clíona Molins will join with fellow artists to offer words and music of a distinctly female flavour to inspire audiences in a spirit of healing as we begin 2021.
The Prankqueans, the team that brought you Brigid 2020 with the support of the Consulate General of Ireland look forward to celebrating all things female and Irish Australian with Sydney and Liverpool audiences again.