Harp Day celebrated for the first time in Sydney
Event
20 October 2020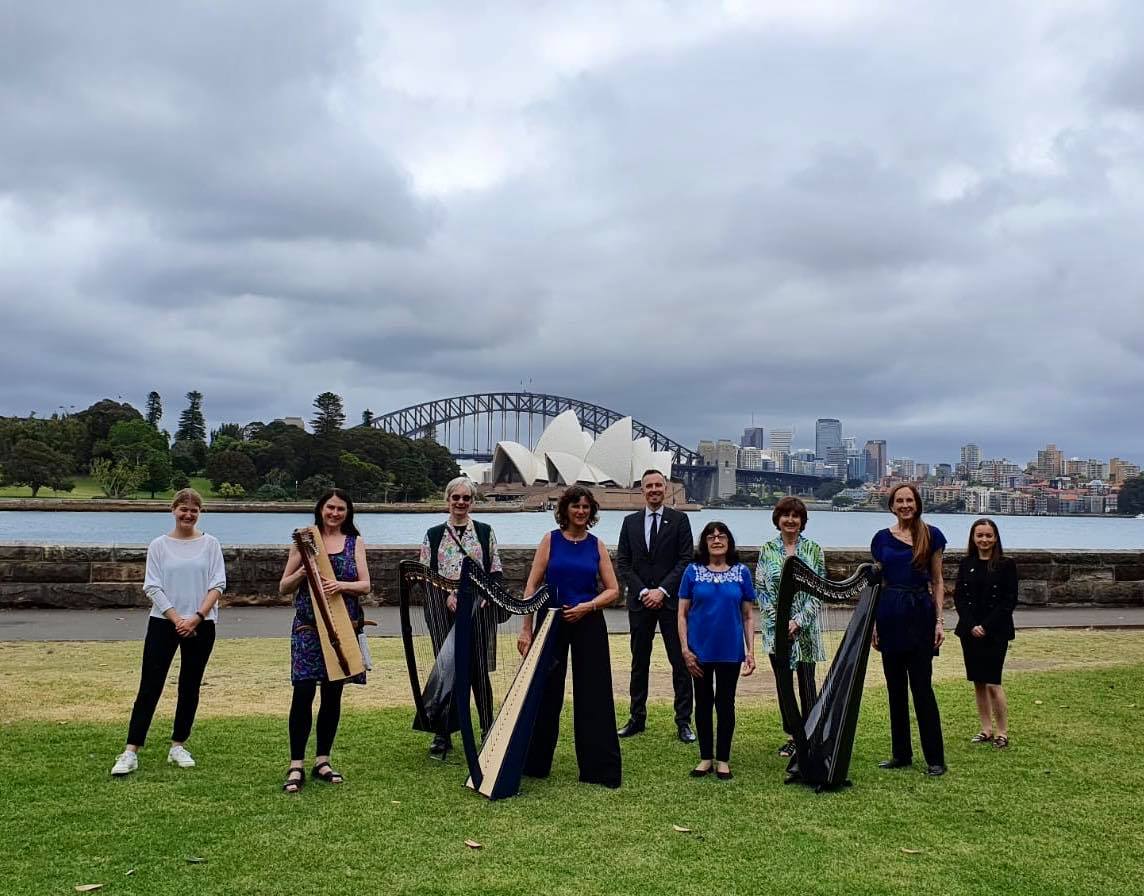 Harp Day 2020 celebrated at the Royal Botanic Garden, Sydney
The Consulate General of Ireland was delighted to host a performance by renowned Irish harp players at the Royal Botanic Garden Sydney.
Ireland is one of the few countries to have a musical instrument as its national symbol. Harp Day (17 October) was created by Harp Ireland to celebrate the instrument and foster renewed interest and audiences.
Opening the event, Consul General Owen Feeney said "the instrument we are celebrating today is Ireland's iconic national emblem, but it also has a strong emotional attachment for Irish people that is intrinsic to our identity".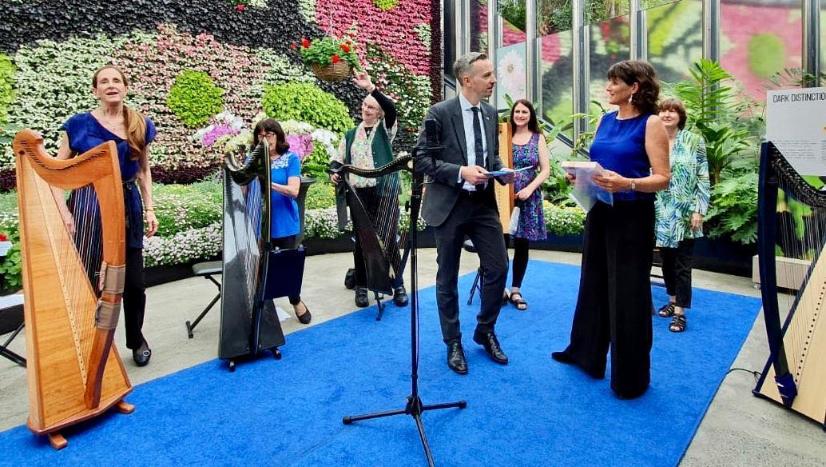 This significance was recognised by UNESCO in 2019 when they inscribed the Irish Harp on their listing of intangible cultural heritage. The audience at the Botanic Garden were entertained with performances by harpists Cliona Molins, Noni Dickson, Sarah Millar, Eva Murphy, Jennie Sawell and Katie Peterson. They were also introduced to the concept of Harp Therapy.
If you missed the performance on the day, Harp Ireland have shared it on their YouTube channel. The Sydney performance begins at the 19 minute mark.