St Patrick's Day 2021 in Croatia
News
25 March 2021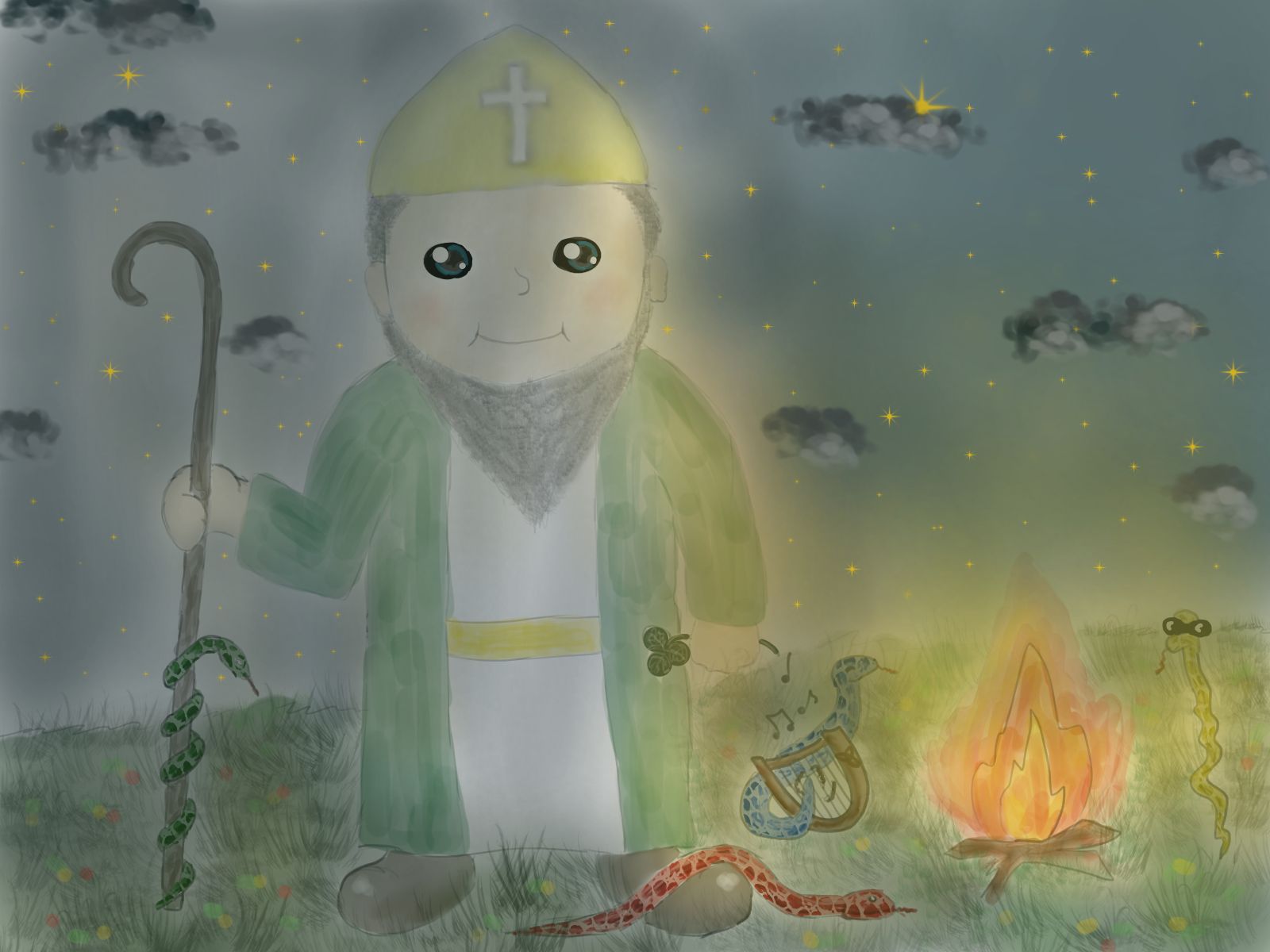 St Patrick by Stjepan Ivšić of Karlovac's Music School
This year we had to celebrate St Patrick's Day in a different way, but we hope everybody still had the chance to enjoy it. The Embassy held a virtual reception, sent St Patrick's Day gifts to members of the Irish community and to key contacts.
Around Croatia 14 sites in 8 cities and 1 municipality went green to mark the day. We'd like to thank Dubrovnik, Hvar, Oriovac, Pula, Rijeka, Split, Varaždin, Zadar and Zagreb for taking part. We were particularly pleased to welcome our new participants in Hvar and Oriovac.
We worked with our friends in the Inicijativa Centar za edukaciju, on a virtual Cook & Chat with chef Stephen Breslin and Ambassador Dowling cooking Irish favourites, as well as a special St Patrick's Day virtual book club on Sally Rooney's Normal People. We also were happy to support a socially distanced St Patrick's Day table quiz at OUT Garden Restaurant and Bar organised by Morana Zibar.
We took the opportunity to highlight some of the Irish music, dance and sports happening here in Croatia as well as some pictures from times past on our social media. We also had some lovely pictures of St Patrick from local schools.
St Patrick's Day was featured on Dobre Jutro Hrvatski on the day, with Ambassador Dowling appearing with musicians Patrick Walker and Hrvoje Sudar. In addition HRT featured all things Irish on the radio on 18 March.
We look forward to celebrating St Patrick's Day next year with all of the Irish community and friends of Ireland in person!
St Patrick's Day Virtual Reception from Embassy of Ireland, Croatia
Global Greening in Croatia
|