Irish Evening at Český Krumlov International Music Festival
News
22 July 2017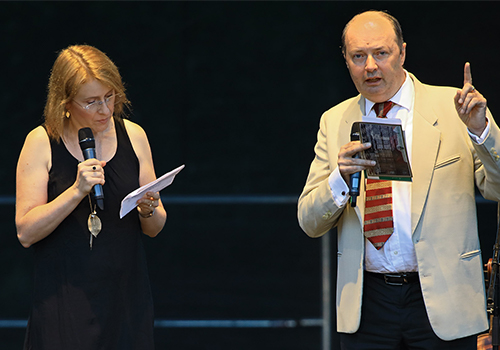 The International Music Festival Český Krumlov is one of the most important annual festivals in the Czech Republic with a tradition dating back to 1992. It showcases world musical culture, with a wide range of music from the 15th to the 21st century. The Festival is held in indoor and open air venues at Český Krumlov Castle and elsewhere around the town which is on the UNESCO World Heritage List. The Festival is held annually in July/August under the auspices, among many others, of the Czech President and Prime Minister. The Festival draws its audience from around the Czech Republic and from abroad, particularly from nearby Austria and southern Germany. It has featured a number of Irish artists over the years and this Embassy has maintained good contacts with the organisers.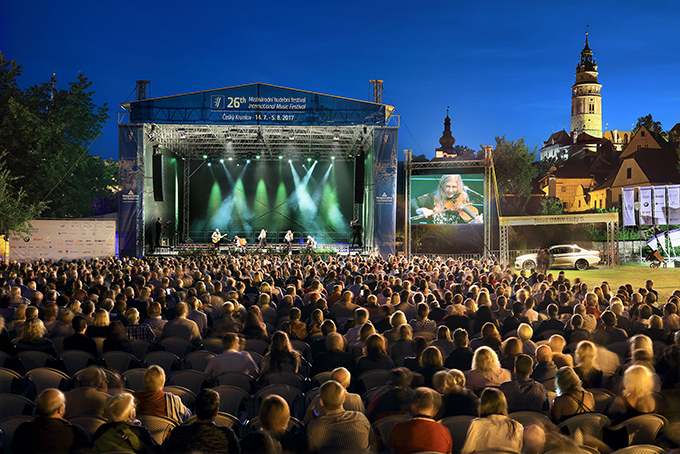 This year's Festival featured an Irish Evening event, which took place on 22 July 2017 in the Pivovarská Garden in Český Krumlov. The Evening comprised a concert by Altan, the Irish traditional group which is celebrating its thirtieth anniversary this year, the screening of a video by Tourism Ireland, and a Jameson whiskey tasting. In addition, the festival organisers printed a promotional brochure about Ireland, which was distributed as part of the programme for the evening. Tourist brochures provided by Tourism Ireland were also handed out during the event. Ambassador Sheehan gave a short introductory speech from the stage before Altan's performance. The Ambassador mentioned Czech-Irish links and Celtic links with the region of South Bohemia and the city of Český Krumlov.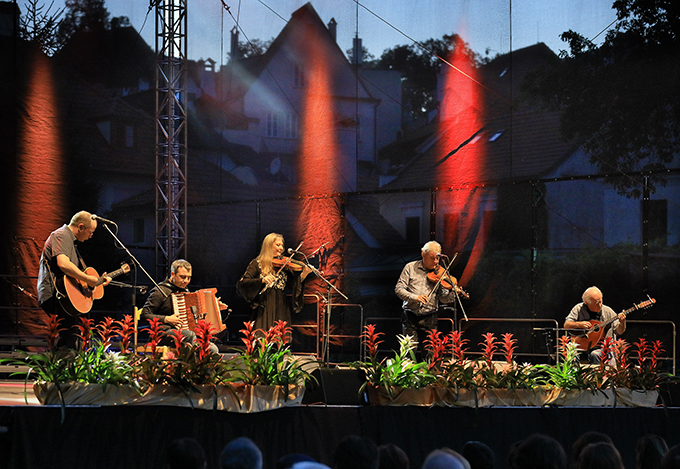 The Pivovarská Garden, holding 1,500 seats, was practically sold-out for the Evening and the audience included many visitors to the city, particularly from Austria and Germany. The event was attended by several important local personalities including the Mayor of Český Krumlov, Mr. Dalibor Carda.
Altan's performance was very positively received. The audience reacted to their music with enthusiasm and gave the band a standing ovation several times during the night. Altan first performed at the festival in 2005, and then again in 2006. In 2007 Irish musicians Maighread and Triona Ni Dhomhnaill, Paddy Glackin, Liam O'Flynn, Liam O'Flynn and Manus Lunny visited the festival. Glen Hansard and Markéta Irglová, the Irish/Czech Oscar winners, performed at the festival in 2008, as did James Galway.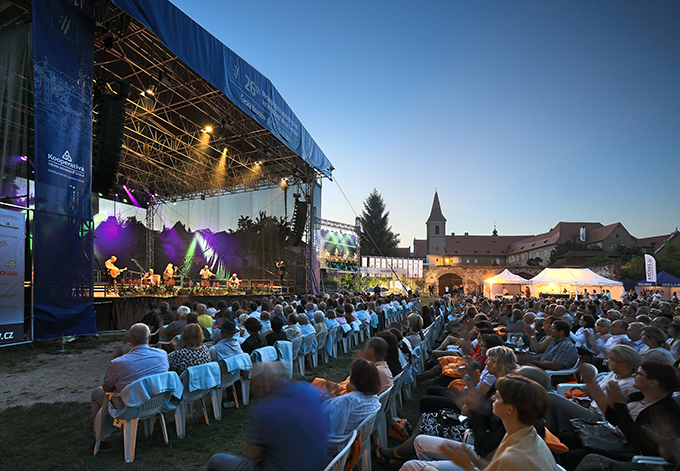 This year, the national broadcaster, Czech Radio, hosted the Euroradio Folk Festival in parallel with the Český Krumlov Festival. The Euroradio Folk Festival is an initiative of the European Broadcasting Union (EBU) and the host country rotates among the EBU member States. RTÉ was represented by Aidan Butler, a senior music producer.