Irish Language Conference
News
14 September 2017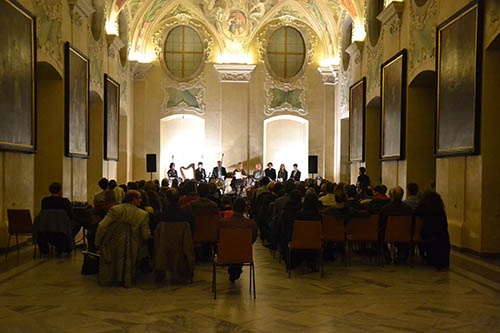 The Centre for Irish Studies at Charles University (CIS) hosted an Irish-language conference on 14-16 September 2017 with the title 'Ar an Imeall i Lár an Domhain?': An tairseachúlacht i litríocht agus i gcultúr na hÉireann agus na hEorpa.
The conference was attended by around 70 Irish language scholars and writers who came from Ireland, North America and around Europe. The principal organiser of the Conference was Radvan Markus, Lecturer in the Irish language and literature at the CIS. The plenary speakers included Prof. Mícheál Mac Craith (Collegio San Isidore, Rome), Prof. Louis de Paor and Dr. Rióna Ní Fhrighil (NUI Galway). Attached is the programme of the conference, abstracts of conference entries and information about lecturers (texts in Irish only). The event was held in the premises of Charles University on Hybernská Street, near the site of the Irish Franciscan College (1629-1786). As far as we know, this was the first conference on mainland Europe conducted fully through the medium of Irish (with translation into Czech).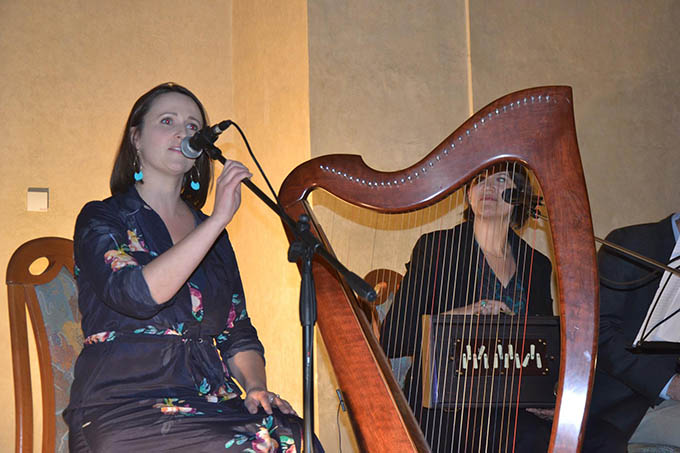 The Embassy promoted the conference and related events on its social media. Ambassador Sheehan spoke at the opening of the Conference and hosted a welcome reception for approx. 50 conference participants and selected guests on 14 September. An evening of poetry and music was held at the Strahov Monastery in Prague on 15 September, the main performers being the Irish poet Nuala Ní Dhomhnaill, the writer Alan Titley and singers Kateřina García and Síle Denvir. Czech translations of the poems were read by Daniela Theinová.
The Embassy received very positive feedback for the reception from the conference participants. The Embassy's support for the conference and the Ambassador remarks were especially highlighted. A report on the conference by Máirín Nic Eoin was published in the Irish Times on 26 September, which highlights the place of the Irish language at Charles University and refers to the Ambassador's remarks, particularly concerning the forthcoming publication of a Czech translation by Radvan Markus of Cré na Cille.

Subsequently, the Irish Times published an opinion piece by Michael O'Loughlin, currently writer in residence for Prague Unesco City of Literature, who compares the Czech language with the revival of the Irish language.