Seamus Heaney – Book Launch of Human Chain
News
31 October 2018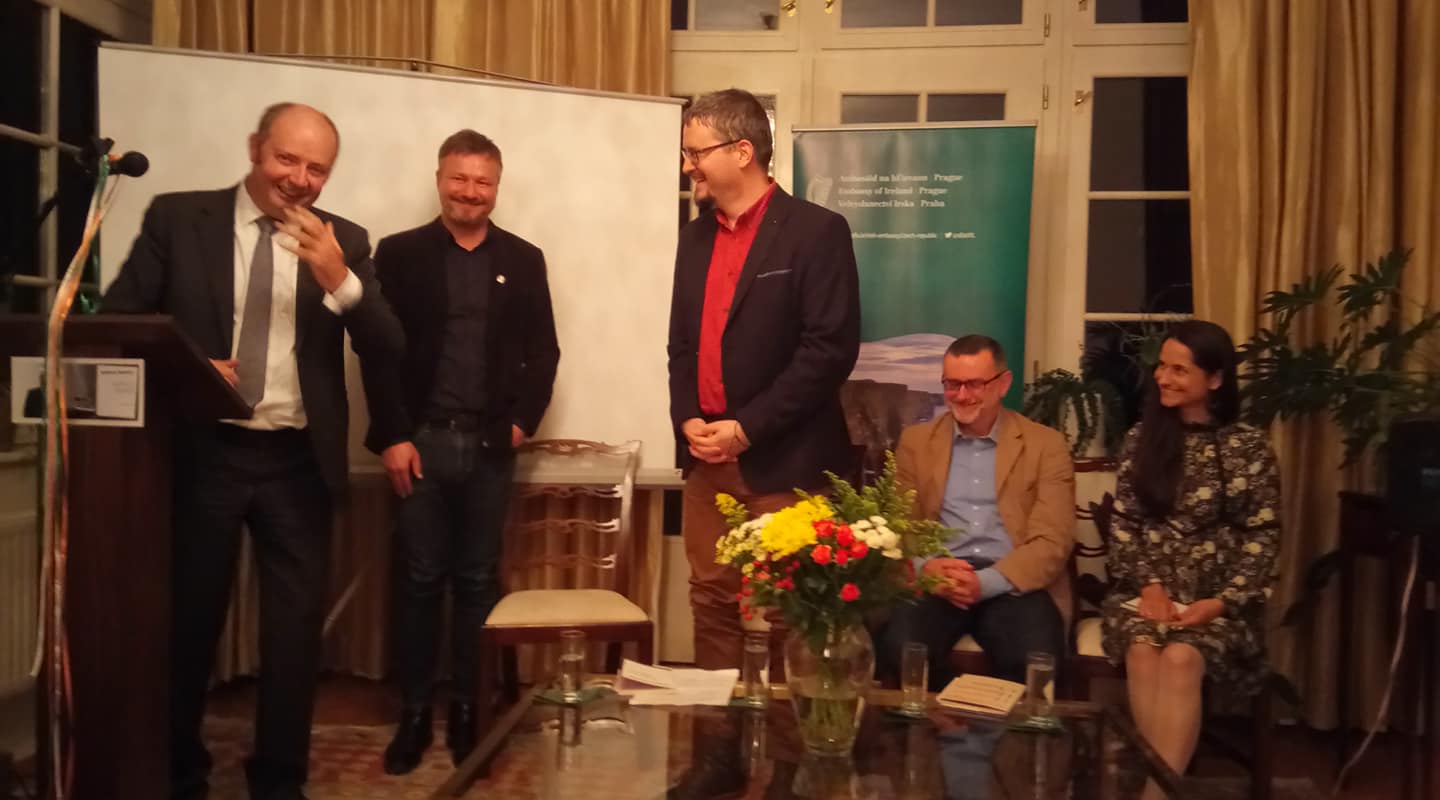 A book launch of the Czech translation of Seamus Heaney's latest collection 'Human Chain' (Lidský řetěz) took place at the Embassy Residence on 3 October, 2018.
Ambassador Sheehan gave welcome speech. The event was presented by Petr Onufer of ARGO Publishing House, which published the book. Book translator Daniel Soukup, Irish poet and translator Justin Quinn and translator Alena Scheinostová read and debated the poems (in Czech and English).
Ambassador Sheehan hosted a reception for some 40 guests (cultural contacts, members of the Irish community etc.) afterwards, thanks to DFAT funding.