St Patrick's Day Message from Ambassador Manahan
News
15 March 2021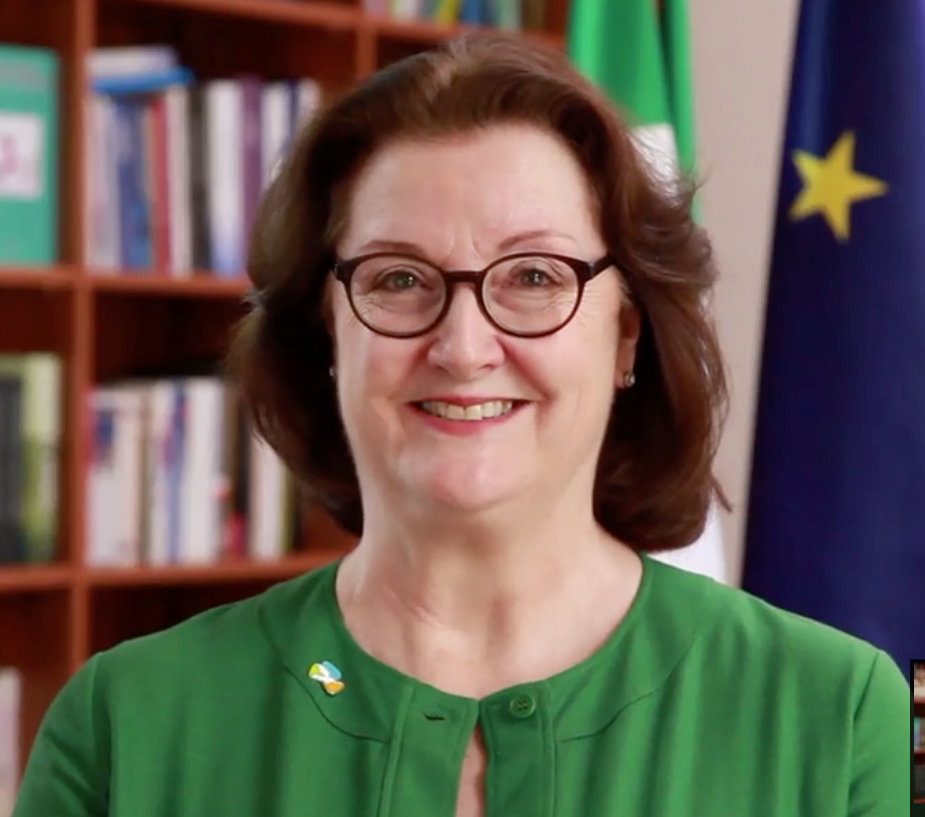 St Patrick's Day Message from Ambassador Manahan
Dear Friends,
On behalf of the President of Ireland, government and Irish Embassy, I would like to extend our St. Patrick's Day wishes to you and your families. At the Embassy, we are aware that our National Day 2021 coincides with the unprecedented impact of COVID-19 on each of you, and our people all over the world. We wish each of you health and safety during these difficult times.
This year, our National Day is being celebrated online here in the Czech Republic and across the globe. St Patrick's Day is a unique opportunity to renew our bonds of friendship around the world, underlining our heritage, history and widespread diaspora. To lift spirits, we have curated a virtual St. Patrick's programme, which you may like to view at home:
March 17th from 16:00 Tune into our 30 minute Virtual St Patrick's Day Reception for messages from An Taoiseach, Ambassador, followed by a selection of Irish cultural treats streaming on www.ireland.ie/czech-republic
March 19th from 18:00 Join us as we take a tour of Irish music from Central Europe and sample some of the musical talents inPoland, Hungary, Czechia, Slovakia and Austria. Hear messages from our Embassies in the region and to finish a special performance from Dingle based band, SuperCéil. Registration is free via Eventbrite.ie with details and links on @IrlEmbPrague.
March 17th Greening of the Petřín Lookout Tower The Embassy, together with Enterprise Ireland who promote Irish business in the Czech Republic , are celebrating our bilateral links with Czech companies, and will welcome the 'Greening' of Petřín Tower by the City of Prague on the evening of March 17th. To thank the City, we are gifting a beautiful Irish Oak which we will plant in Petřín park.
During this time, it is an honour to work with you in the capacity of Irish Ambassador to the Czech Republic and to Ukraine. We look forward to the opening of the Irish Embassy in Kyiv late spring.
Ireland's relations and partnerships around the world are based on shared values and a profound commitment to the international order and rule of law. Ireland is proud to serve as a member of the UN Security Council membership in 2021-2022 and is fully committed to our membership of the European Union. A Better World Ireland's new policy for international development is an important statement of our global citizenship.
The cultural interface is more important than ever and we appreciate collaborations with the talent of the Irish Studies Centre in Charles University, the programmes of the GAA, CIBCA, the many Czech Festivals, DOX, and links with writers, publishers, translators, and many more.
Stay safe, and we wish you all well.
Lá Fhéile Pádraig sona daoibh, Happy St. Patrick's Day.
Cliona Manahan
Ambassador of Ireland
to the Czech Republic and Ukraine