Trade Mission by Minister of State, Pat Breen, T.D.
News
15 June 2018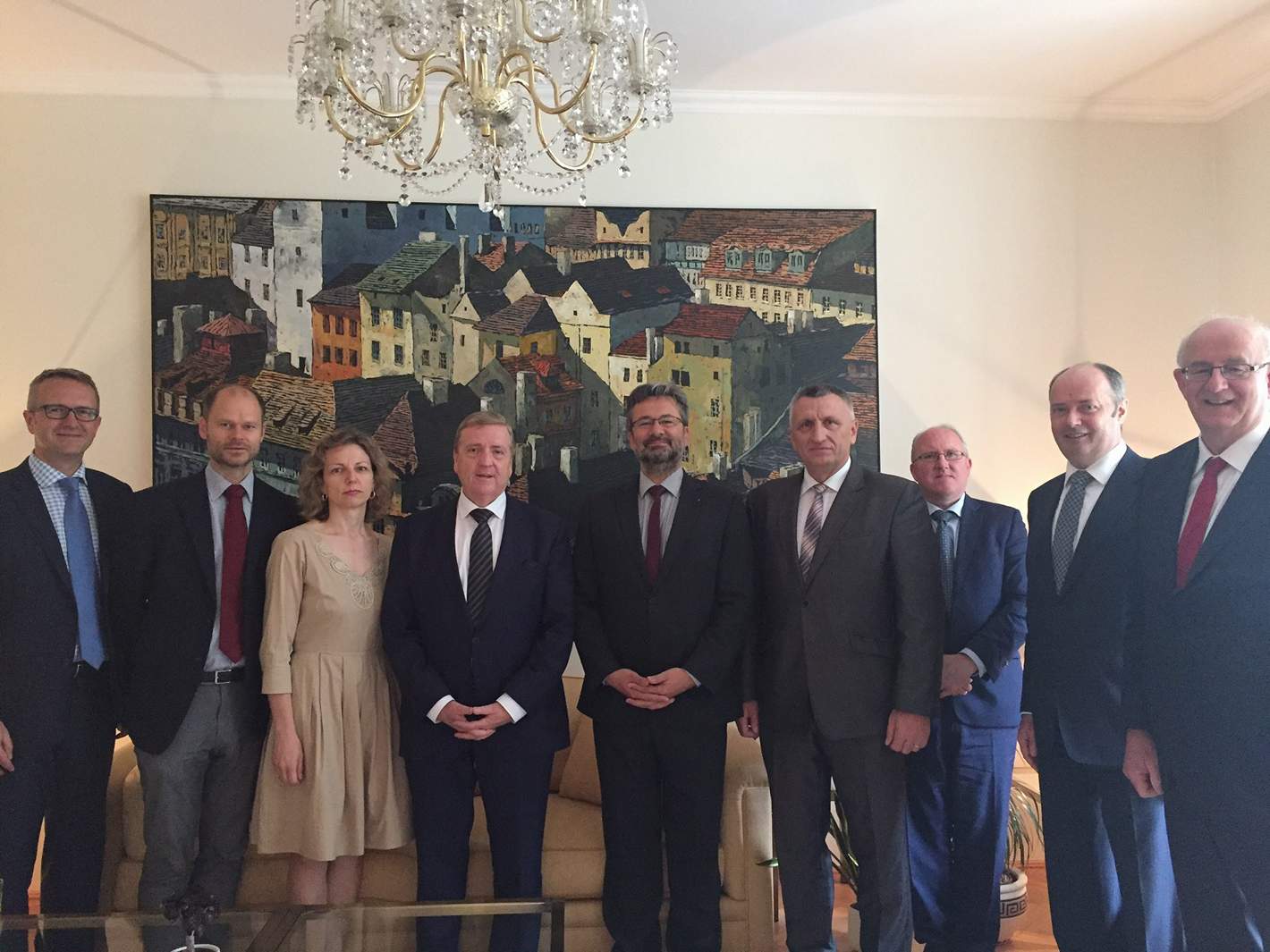 Minister of State, Pat Breen, T.D. led a Trade Mission from Ireland to Prague on 13-14 June, 2018. The Minister attended number of events, including lunch, where he met with Czech government and trade representatives.
The Minister attended a trade briefing lunch with Czech Deputy Minister for Industry & Trade, Vladimír Bärtl, Vice President of Confederation of Industry, Radek Špicar, Vice President of Chamber of Commerce, Bořivoj Minář and former Czech Ambassador to Ireland, Hana Mottlová on 13 June.
Later that day he visited Ingersoll Rand Research Centre in Hostivice, met with PM Group and Kingspan representatives and participated in Contract Signing Ceremony with Realtime Technologies, BookAssist and Portwest companies. In the evening he attended a Trade Dinner with Czech Deputy Minister of Foreign Affairs, Martin Tlapa.
On 14 June the Minister met with representatives of the Czech Irish Business and Cultural Association and with Czech State Secretary for EU Affairs, Aleš Chmelař.