An Irish Night In
Event
18 January 2021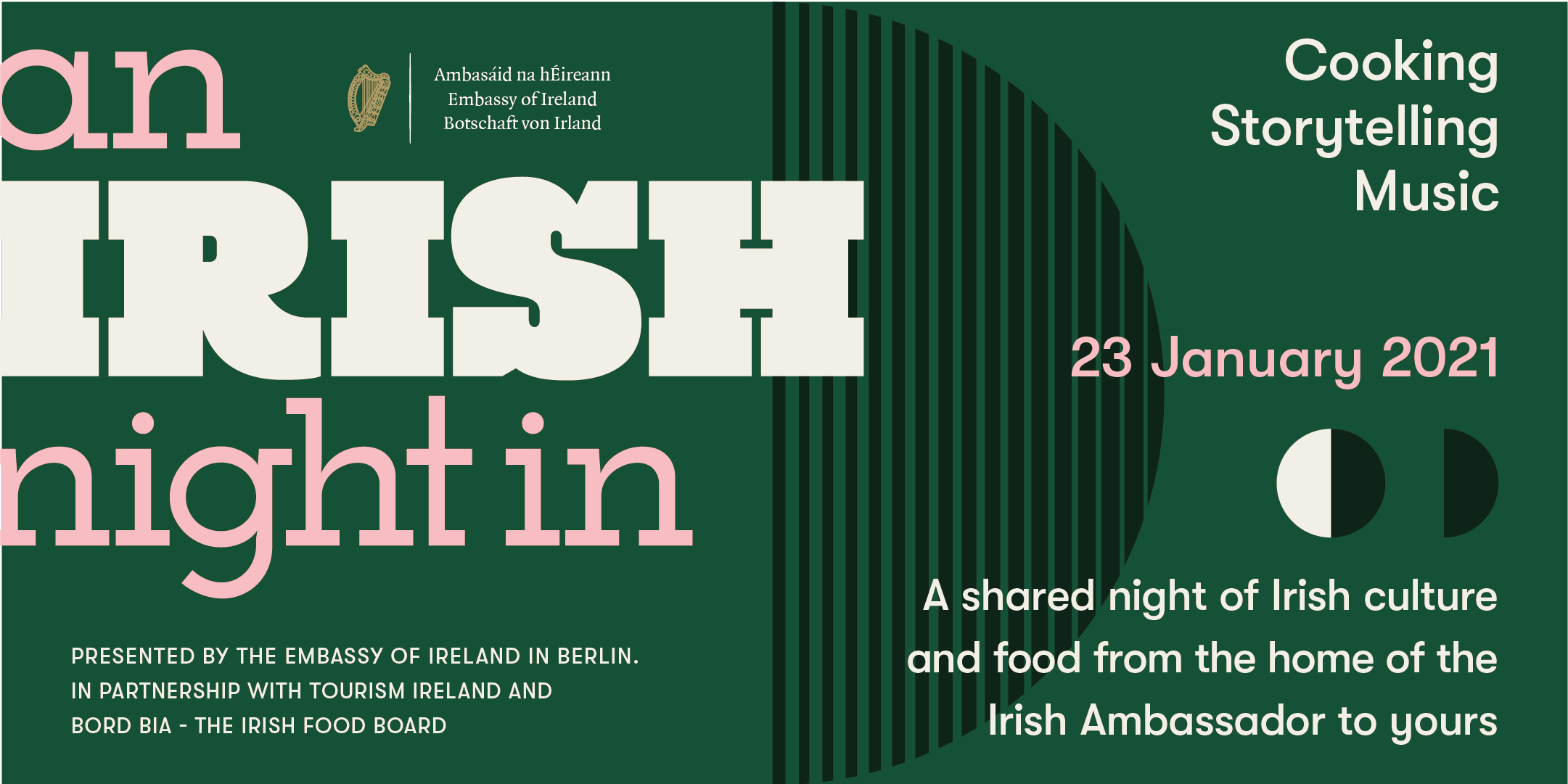 An Irish Night In at Ambassador O'Brien's residence
An Irish Night In
Ambassador Dr. Nicholas O'Brien welcomed digital visitors to his home in Berlin to enjoy and share An Irish Night In.
We told stories, sang songs, shared how to cook & bake delicious Irish food and we created a light-hearted evening around the fireplace.
Ambassador O'Brien was joined by co-host Kate Ferguson and they slagged each other, told tall tales and composed limericks in between talking about Irish foods and sharing videos of Irish cooking, baking and singing.
Andy Costello and Zoe Moore showed us the best tips and recipes for a great Irish meal and Walli Bird delivered two rousing sets of famous Irish songs.
Lisa McInerney joined the evening live to explain how Irish slagging is best delivered as well as the intricacies of translating or interpreting Irish idioms, and idiosyncracies. The live music performance was delivered by The Mary Wallopers who delivered a lively trad & folk music session, live from Dundalk.
The recipes and gamecards that were used on the night are still available below and will still make for delicious meals that are definitely worth trying.
In addition to the main video above in which the cooking of the three course meal is demonstrated, Andy & Zoe's video on how to make the Stuffed Portbello Mushroom is available here https://youtu.be/mQQY3-nb0oo
We had a great night and we thank you for joining us, from all across the globe, it really did feel like we were all gather around the fire or the kitchen table together. We particularly enjoyed the many limericks and photos we received, with a selection of some of them available below
There once was a bean ghearmánach
Who came to west Clare - slightly manic
She went to Kilkee
Took a swim in the sea
And was forever done with her panic
Melanie
We gathered for #anirishnightin
With a starter of bread and salmon
And then came potato
And a stuffed portobello
And cheese cake topped off with a gin
Christine
There once was a man from Cork,
Who loved a good bit of pork,
But halfway through a pig,
That was topped with a fig,
He couldn't even lift up a fork
Christine's brother
There once was #anirishnightin
Which was best enjoyed with some gin
Ambassador Nick
Was there but less quick
Than Kate whose boar stories win.
Kirsten
And here are some of the very many photos that were sent in to us over the course of the evening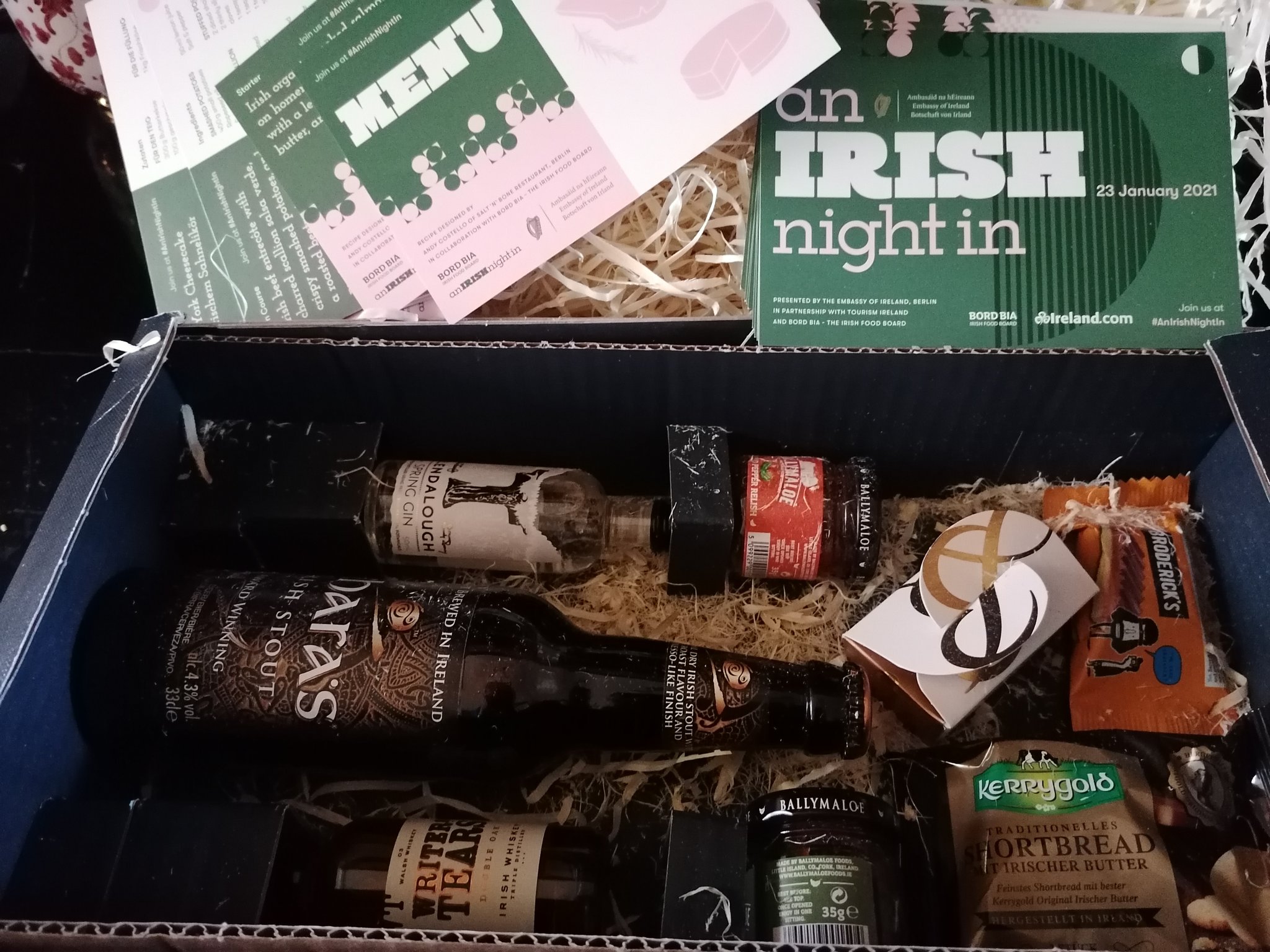 ‌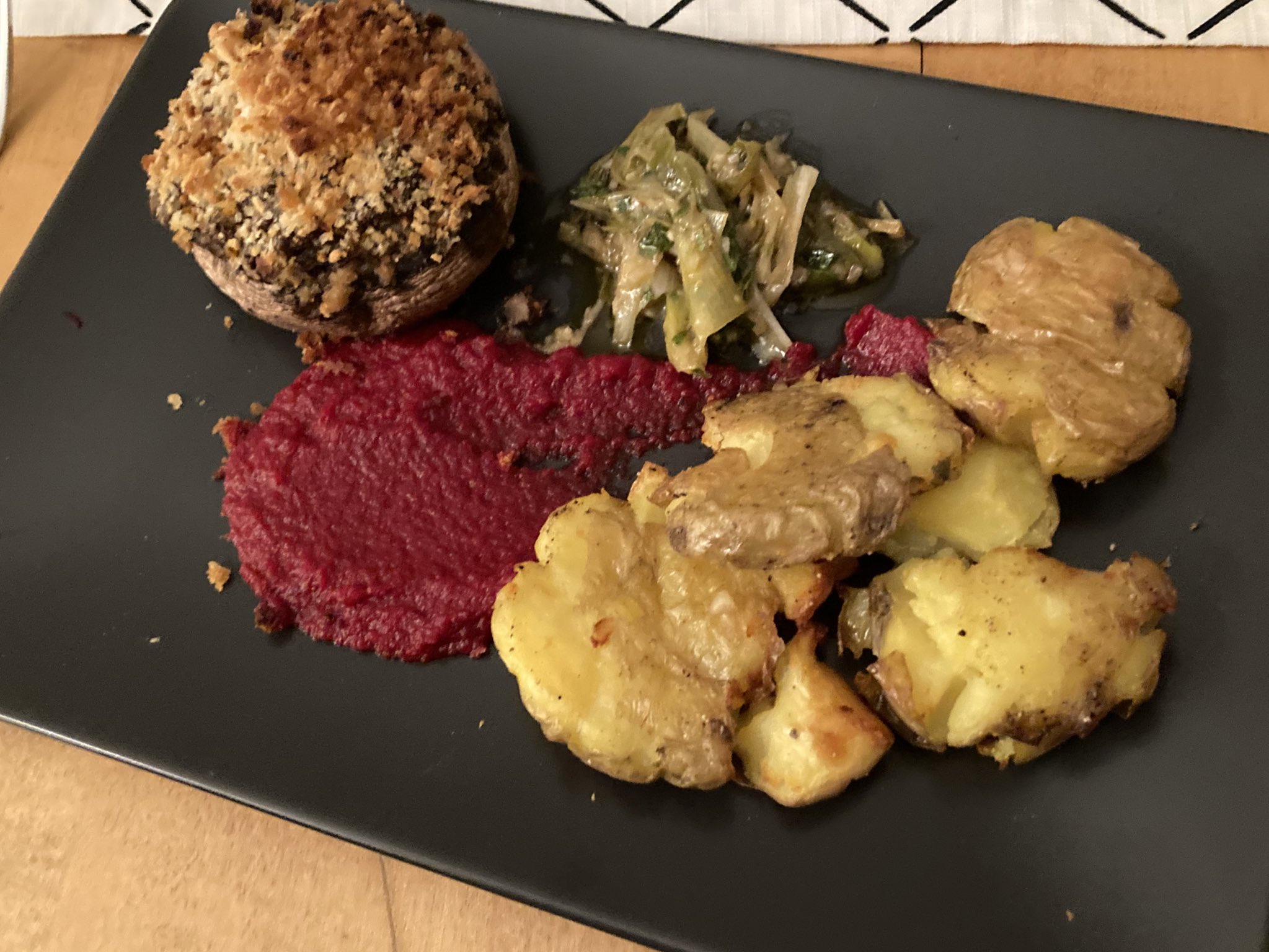 ‌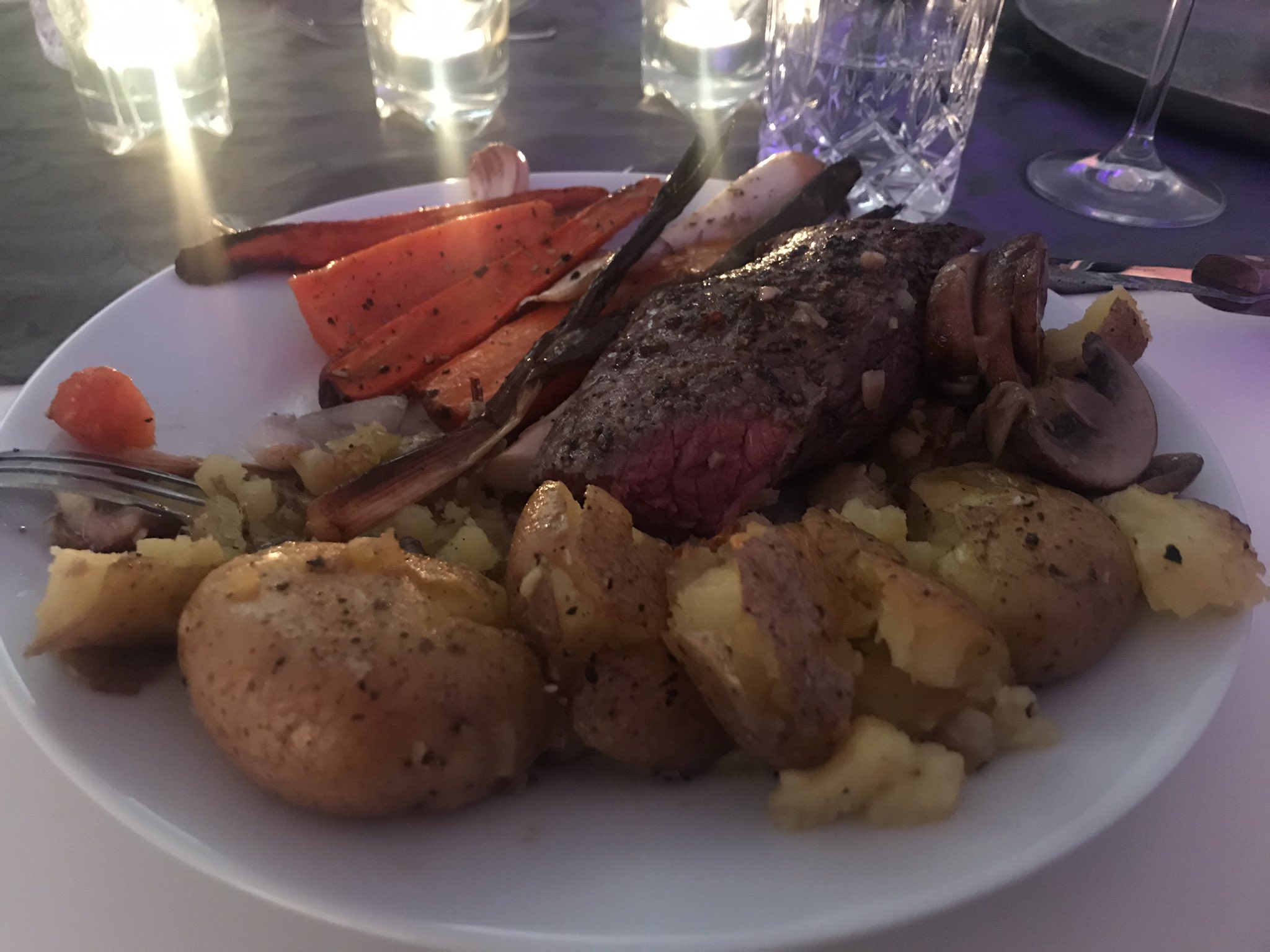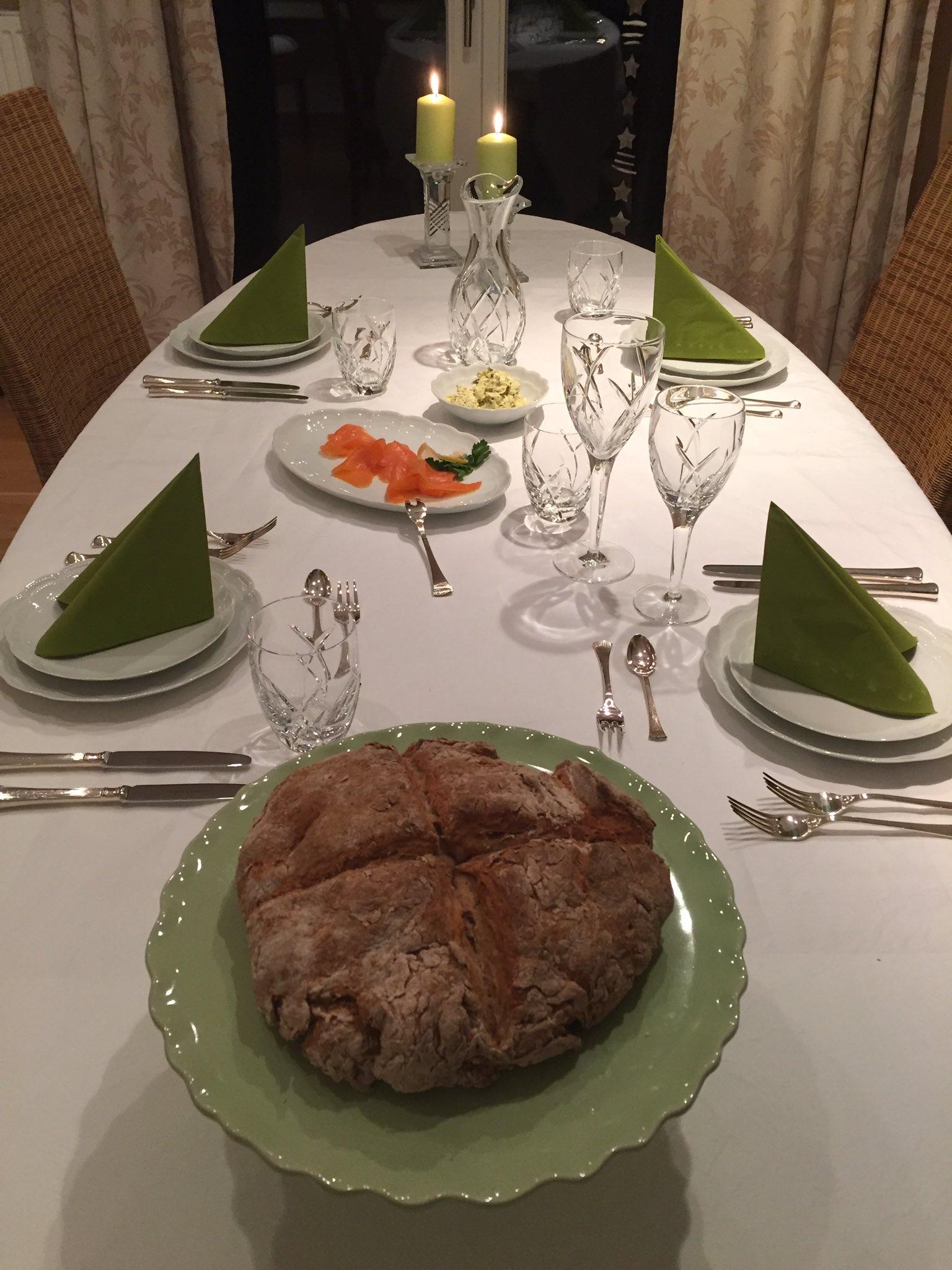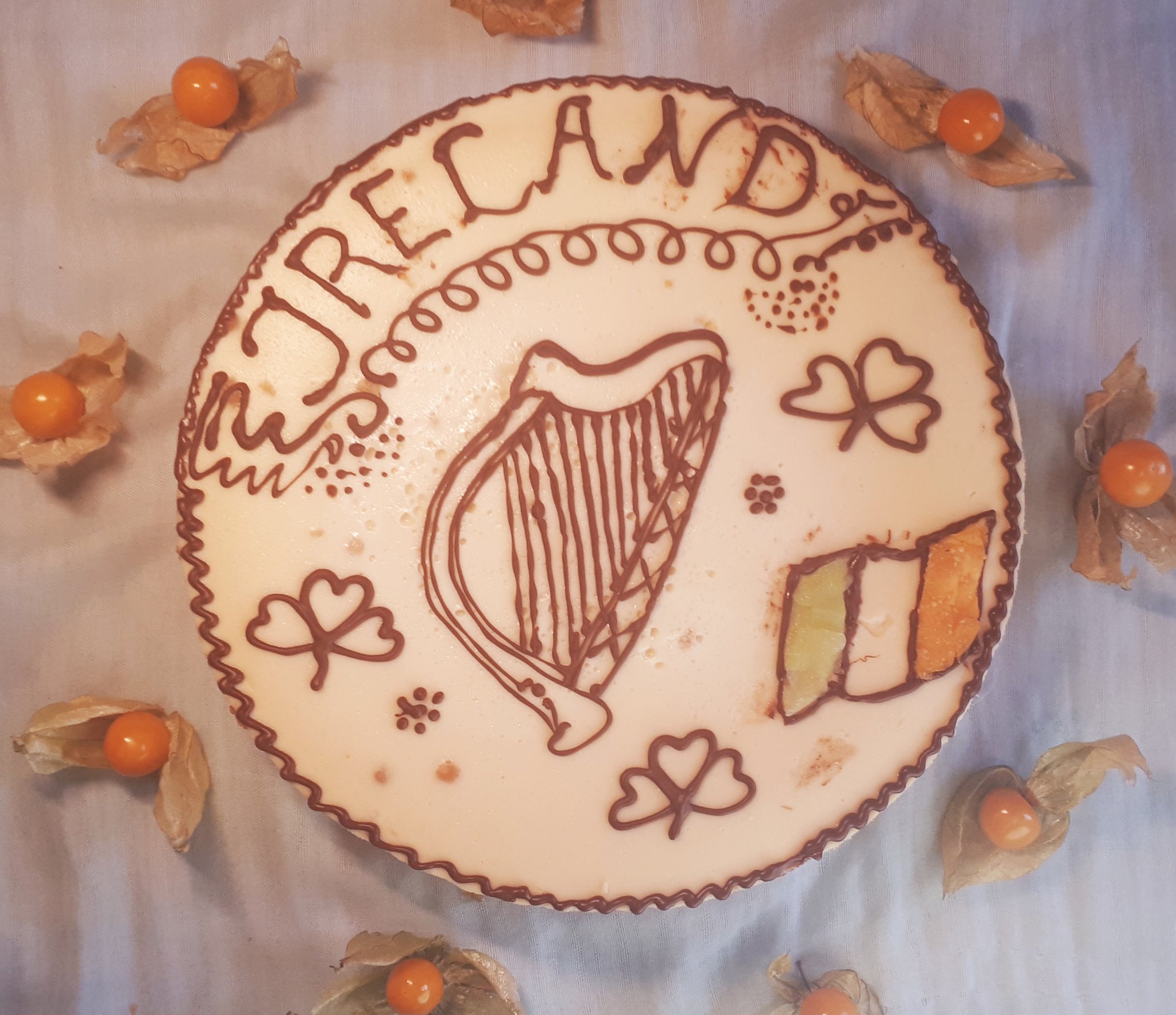 And here are some shots from behind the scenes in the hours leading up to the live event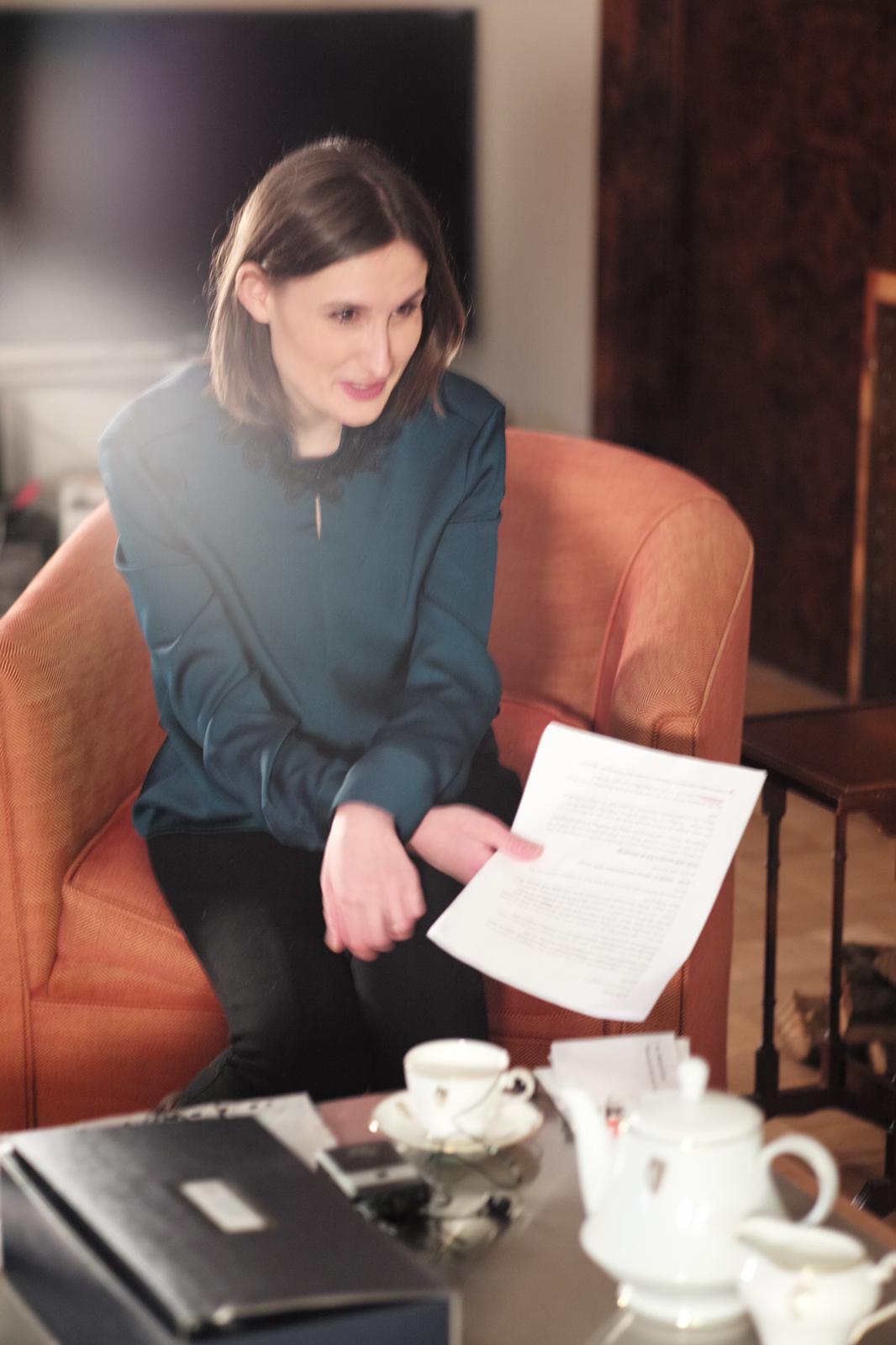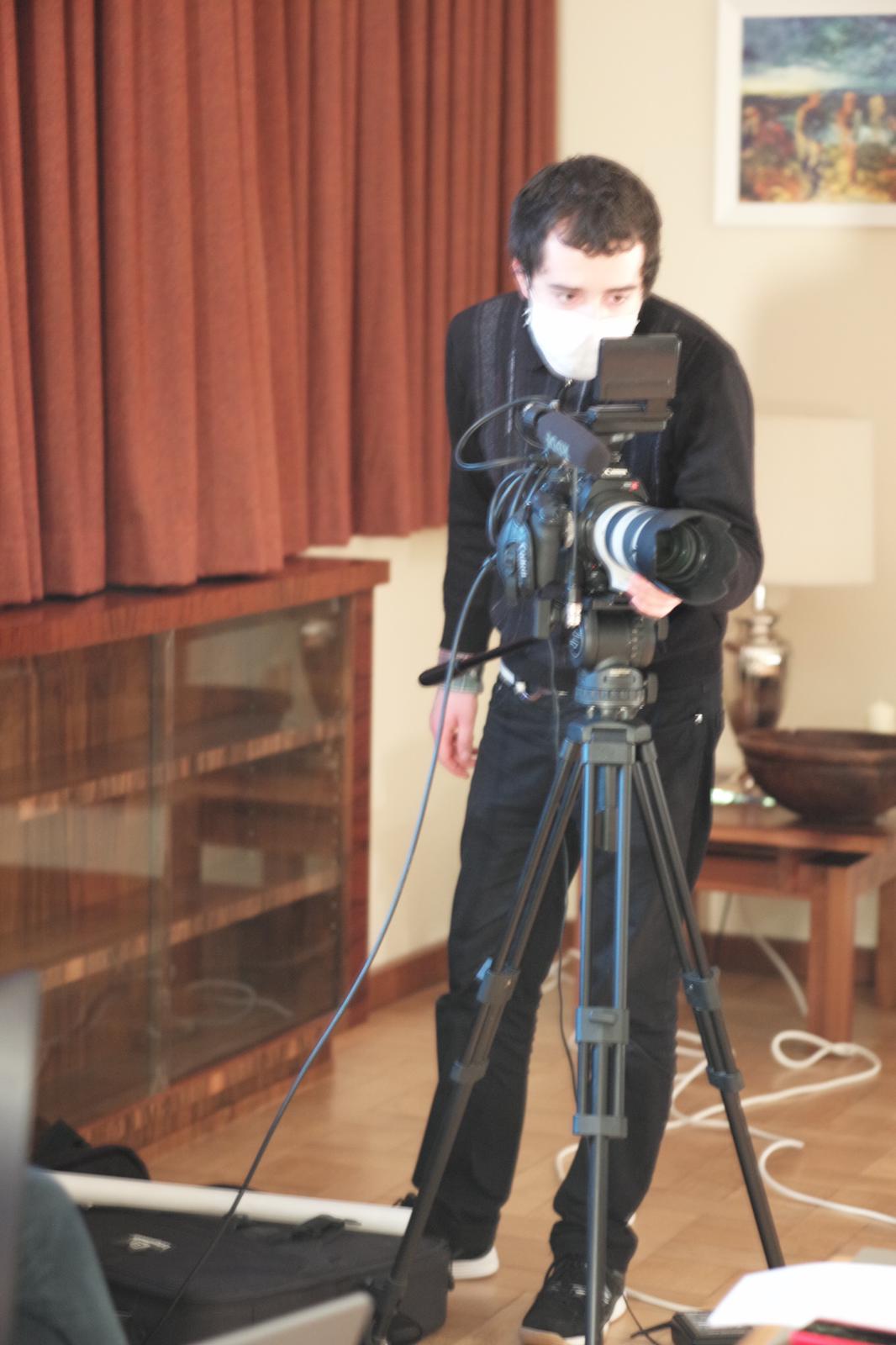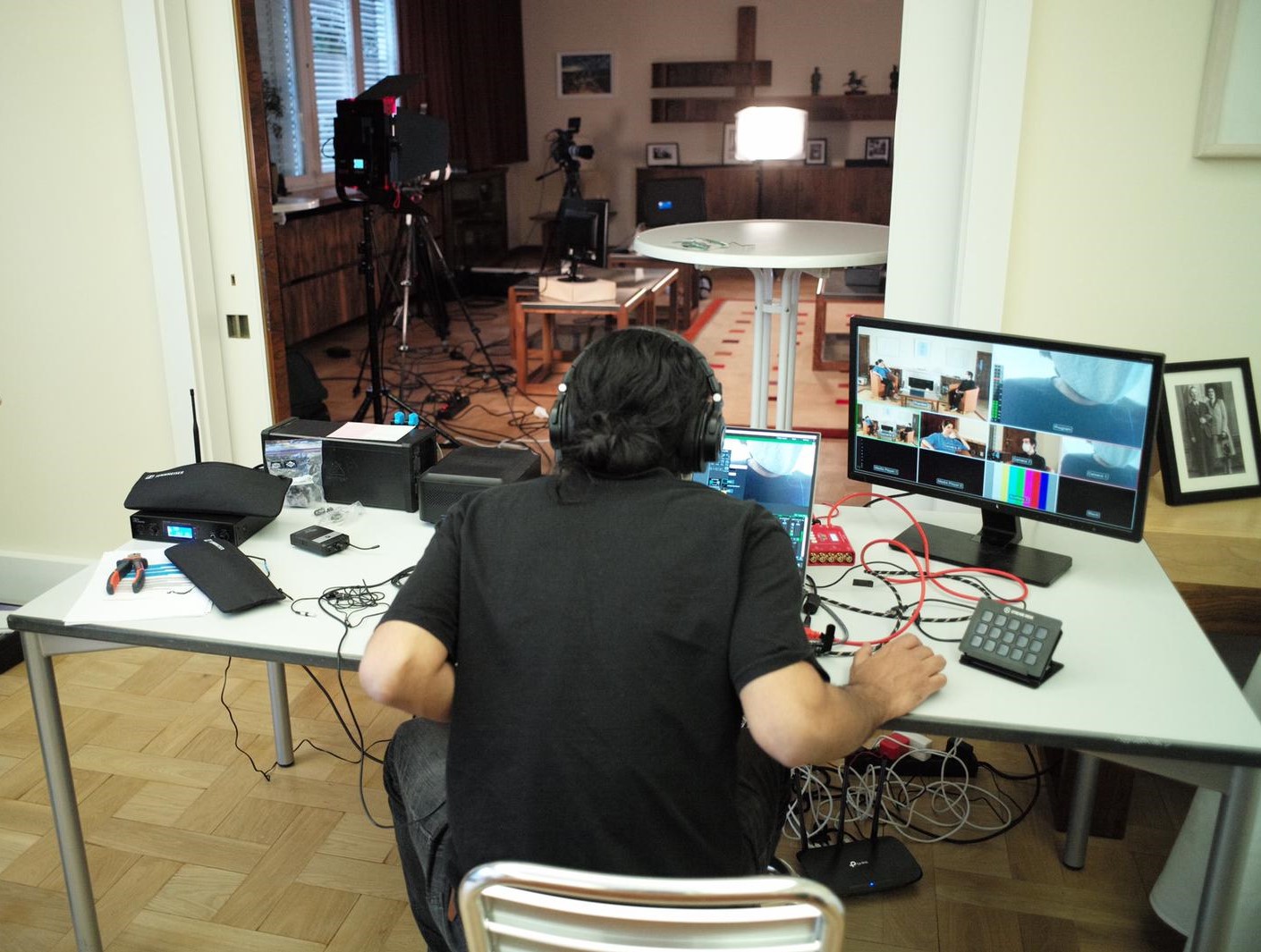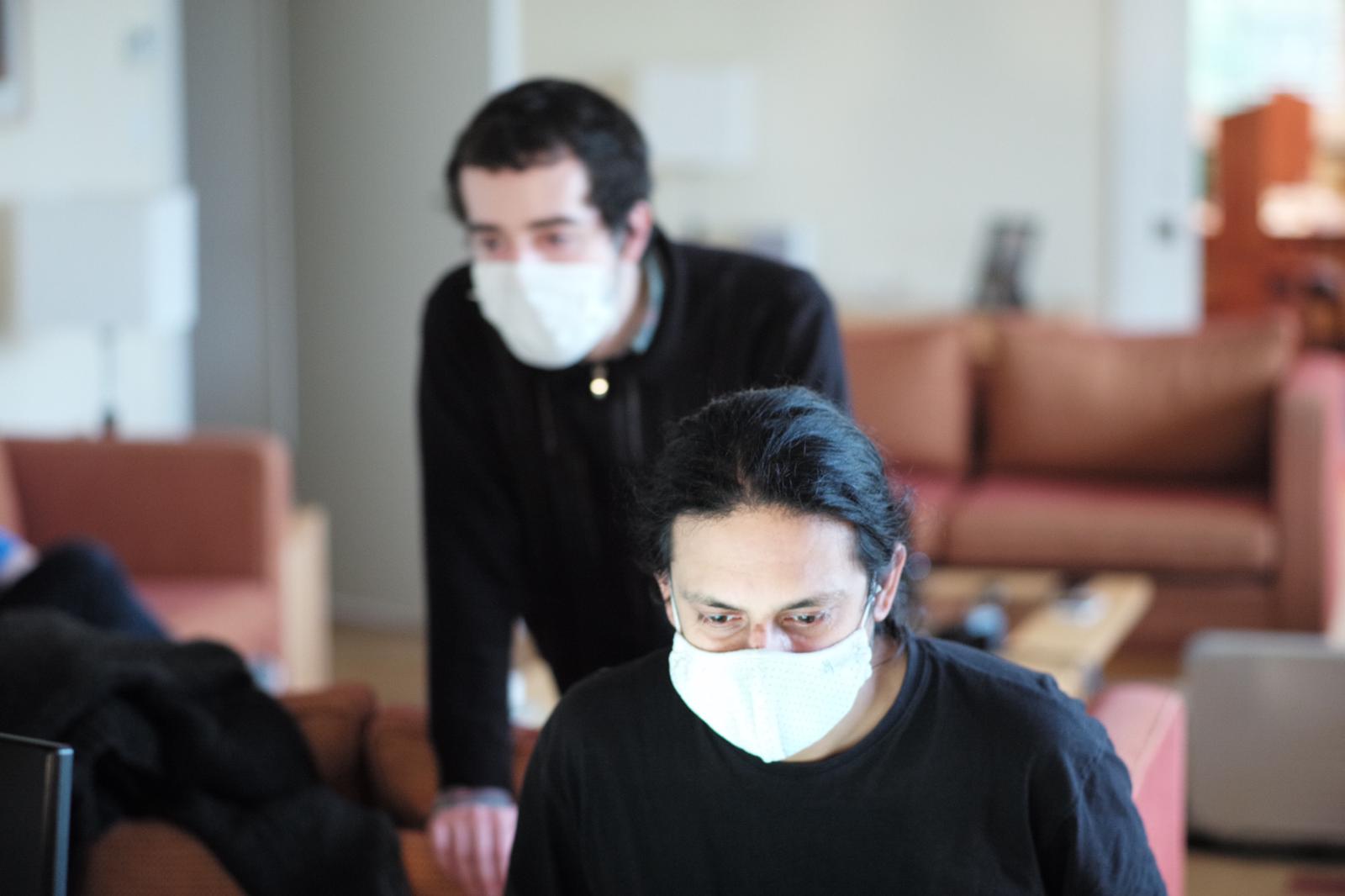 We're very glad that you joined us and made the evening as good and as great as we had hoped that it would be. We look forward to you joining us again at some near future date but until then, auf wiedersehen and slán go fóill.